Our Team
Andrew Ryan, PhD, Director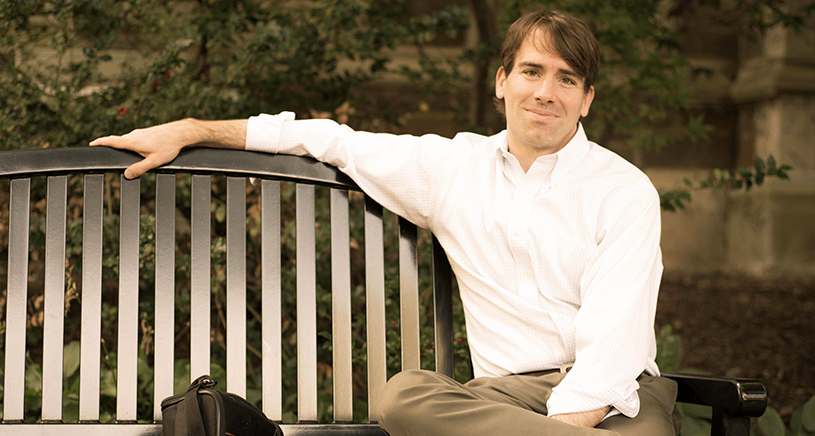 The Center for Evaluating Heath Reform is directed by Dr. Andrew Ryan. Dr. Ryan is the United Healthcare Professor of Healthcare Management at the University of Michigan School of Public Health. He aims to improve the quality of healthcare in the US by both identifying the incentive systems and practices that reduce costs and improve the quality of care, and identifying new models of quality improvement. More specifically, his research focuses on the evaluation of value-based purchasing programs implemented for hospitals, physicians, and Medicare Advantage plans.
U-M SPH Faculty Profile: Andrew Ryan, PhD
Tedi Engler, Project Manager
Tedi Engler is a project manager and provides research assistance and management to the Center's research projects. The topics of these projects include value-based purchasing for hospitals and the evaluation of hospital readmission reduction programs.
Adam Markovitz, MD/PhD Candidate
Adam Markovitz is an MD/PhD candidate in health economics at the University of Michigan Medical School and School of Public Health. His research seeks to understand the effects of physician payment reform on quality of care, health disparities and long-run population health.
U-M SPH Graduate Student Profile: Adam Markovitz
Brady Post, PhD Candidate
Brady Post is a doctoral student in the Department of Health Management and Policy at the University of Michigan. His research uses economic methods to explore domestic health policy issues. Brady's areas of interest include vertical integration in health markets, delivery system reform, and payment policy. Prior to joining Michigan, Brady worked as a provider-side policy consultant under Medicaid reform in New York and an analyst in Minneapolis researching the effects of federal and state health policy on the commercially insured population. Brady holds bachelor's degrees in philosophy and economics from St. Olaf College.
Kyle Sheetz, MD, Health Services Research Fellow
Kyle Sheetz is a health services research fellow at the Center for Healthcare Outcomes & Policy. He is a General Surgery resident at the University of Michigan, where he also received his medical degree and completed a Master of Science in Clinical Research. Kyle was named to the 2017-18 class of White House Fellows and served as a policy advisor to the Secretary of the Department of Veterans Affairs.
His work focuses on hospital consolidation and its impact on the quality and costs of surgical care in the United States. He is interested in developing better ways for hospital systems to coordinate the delivery of high-risk and resource intensive services. Kyle is also interested in the diffusion of new surgical technologies. To better inform large-scale practice changes, he uses econometric methods to evaluate the real-world effectiveness of new approaches to common surgical procedures. His research is supported by an NIH T32 training grant through the Agency for Healthcare Research and Quality.
Blanche Blumenthal, Project Assistant
Blanche Blumenthal provides research and administrative support to the Center's research projects. Her experience includes working on a biobank research team at the UM Cardiovascular Center, as well as clinical support at a FQHC clinic in Oregon.
Usha Nuliyalu, Data Analyst
Ms. Nuliyalu provides analytic support for various research projects at CEHR. She has been working as research analyst at the university since 2009. She has done data management and analysis for longitudinal studies related to substance abuse research and eating disorder research prior to joining CEHR. She has experience analyzing data from observational studies and clinical trial using SAS, Stata and SPSS. She also has experience creating Microsoft access data bases. Ms. Nuliyalu received her MPH in Epidemiology from the University of Michigan School of Public Health in April of 2009.
Baris Gulseren, Health Policy Analyst
Baris received his Master of Science in Applied Economics from U-M in 2006, and provides analytical support to the CEHR's research projects. Before joining the University of Michigan, Baris worked as an economist at the Louisiana Department of Health, where he provided support to Louisiana Medicaid staff on analytic methods and data queries