Ph.D. Student Profile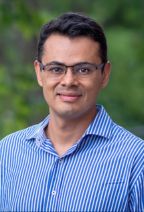 Luis Zavala Arciniega, MSc, MD
Education
M.Sc., National Institute of Public Health (Mexico)
M.D., Latin American School of Medicine, Cuba (Escuela Latinoamericana de Medicina, Cuba)
Research Interests & Projects
My research has focused on identifying the social determinants of tobacco use among Mexicans and in the evaluation of the impact of tobacco control policies in Mexico. Finally, I am also interested in understanding the role of e-cigarettes and other new tobacco products on patterns of smoking and tobacco use disparities.
Selected Publications
Levy DT, Zavala-Arciniega L, Reynales-Shigematsu LM, Fleischer NL, Yuan Z, Li Yameng, Sanchez-Romero LM, Meza R, Thrasher JF. Measuring smoking prevalence in a middle-income nation: An examination of the 100 cigarettes lifetime screen. Global Epidemiology. 2019 Nov: 100016. https://doi.org/10.1016/j.gloepi.2019.100016
Zavala-Arciniega L. Lozano P. Kollath-Cattano C, Gutiérrez-Torres DS, Arillo-Santillan E, Barrientos-Gutierrez I. Hardin J. Thrasher JF. Frequency and motivations of e-cigarette use among current users in middle school. Drug and Alcohol Dependence Journal. Drug Alcohol. Depend. 2019 Nov 1;204:107585. doi: 10.1016/j.drugalcdep.2019.107585.
Zavala-Arciniega L, Reynales-Shigematsu LM, Lozano P, Rodríguez-Andrade MA, Arillo-Santillán E, Thrasher JF. Patterns of awareness and use of electronic cigarettes in Mexico, a middle-income country that bans them: Results from a 2016 National survey. Prev Med. 2018 Nov;116:211-2 doi:10.1016/j.ypmed.2018.09.018