Photo Gallery: Graduation, Hazwoper Training, and Life in a Pandemic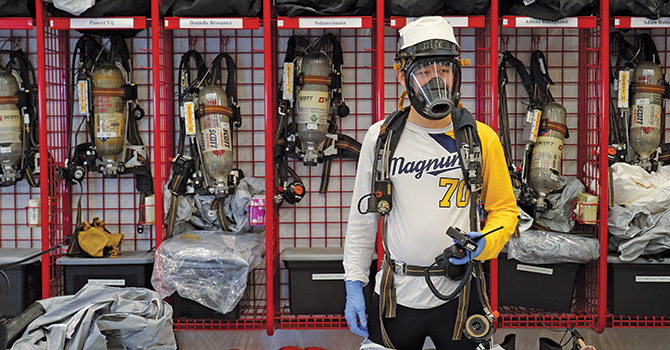 The pandemic has touched nearly all aspects of our lives, changing the look and feel of our traditions. But we didn't lose any of the vitality and hope that go into a Michigan education, graduation, or school community.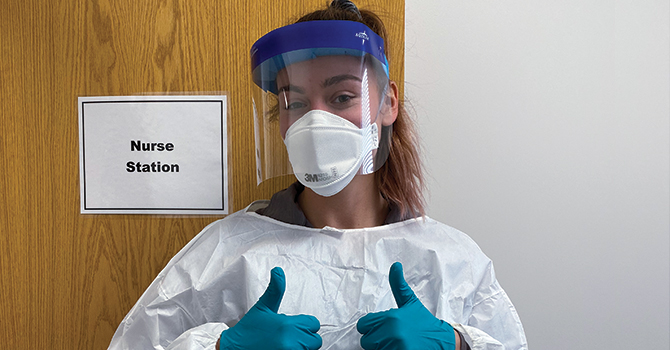 Local Response
Camile Molina, MPH '20, has been volunteering with the Detroit Health Department in its COVID-19 testing clinic for city employees as a patient greeter and doing patient data entry. She has also been volunteering with other medical professionals in a mobile testing unit that swabs residents of local nursing homes and homeless shelters.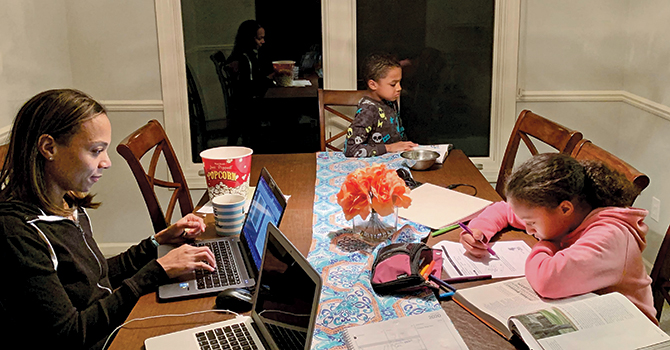 Working from Home
Tori Melendez, master's student in Health Management and Policy, enjoying family study time at home.
Training for Protection
This winter, industrial hygiene students in the school's Environmental Health Science's program completed the 40-hour HAZWOPER—Hazardous Waste Operations and Emergency Response—training program. They were hosted at the Michigan State Police's Emergency Management and Homeland Security Training Center in Lansing and were participating to improve their skills protecting workers at hazardous sites. Photos by Peter Smith.
Chenxi Sun, MPH '20, preparing to participate in HAZWOPER training.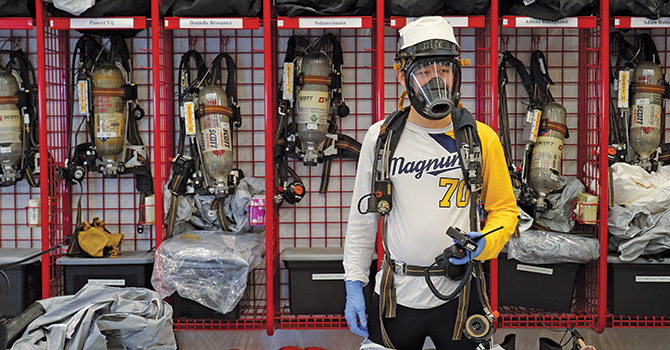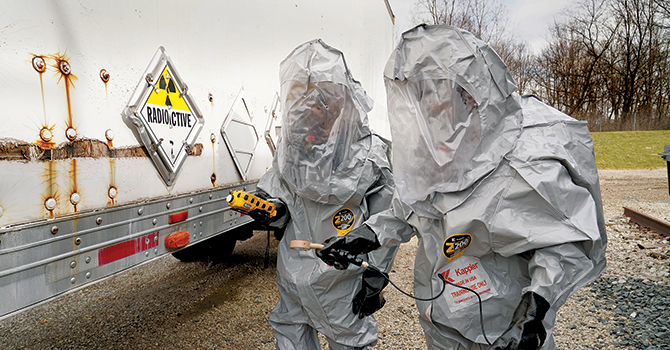 Graduation 2020
Our graduates celebrated their many accomplishments from home or with some extra distance on campus—and all celebrated in style. Congratulations, Class of 2020!






---