Nutritional Sciences Alumni Newsletter: Spring 2016
Nutritional Sciences Alumni Newsletter: Spring 2016

Welcome from the Chair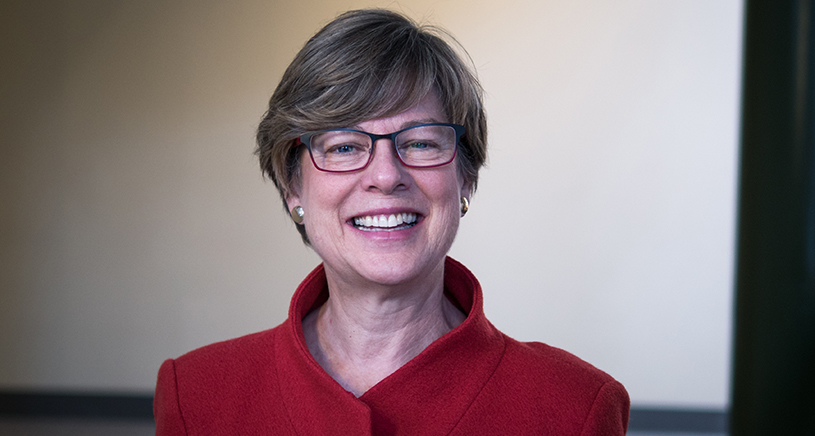 Our Department of Nutritional Sciences, which grew from our former program in Human Nutrition, has just completed its first academic year and celebrated its first departmental graduates. We offer a Master of Public Health, Master of Science, and PhD in Nutritional Sciences, integrating interdisciplinary study opportunities for our students.
In this edition of Food 4 Thought, we will look at the growing interest in nutrition and demand for nutrition professionals in the workforce and how the new department will help meet these needs.
We will also introduce you to our recently graduated and soon to graduate Nutritional Sciences PhD students. From looking at food insecurity locally and globally, to examining how exposure to toxic chemicals can impact child growth and the development of obesity, our students are tackling today's important nutrition and public health problems.
Joyce Patterson, MPH, RDN '12 will share insights on tackling a controversial topic in nutrition - What does a dietitian do when the latest research conflicts with the nutritional guidelines and how does that impact what you recommend in your practice?
Suzanne (Sue) Cole, PhD is one of the first faculty Nutritional Sciences students meet and get to know extensively during their time in the department. Dr. Cole teaches a number of core courses; we'll take a peek at what drives her to do the work she does for the department.
Lastly, we'll share some of the latest evidence on fat intake and how it compares to the newest Dietary Guidelines and other evidence-based recommendations.
As the Department of Nutritional Sciences continues to grow, we'd like to hear from you! If you have suggestions about how you'd like to stay connected with the Department of Nutritional Sciences, with each other, or with current students, please contact us: nutrition@umich.edu. Please join the U-M SPH Department of Nutritional Sciences group on LinkedIn as well!
Yours in good health,
Karen Peterson, Sc.D
Professor and Chair
Department of Nutritional Sciences
University of Michigan School of Public Health
Links
---
Announcements
SPECIALIZED TRAINING OPPORTUNITY
For RD/RDNs in the Nutritional Management of GI Disease
FOOD: The Main Course to GI Health
We offer both a 5 day practicum (8 spots only) or a 3 day lecture series. For more information, please visit the following site for more information or contact Sarah Ball (sjcball@umich.edu)
5 day practicum: http://www.med.umich.edu/gi/edu/GIpracticum.htm
Lecture series: http://www.med.umich.edu/intmed/cme/courses/2016GIHealth.htm
---
Alumni Profile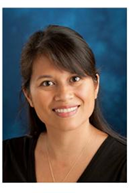 Joyce B. Patterson, MPH, RDN, is a Clinical Dietitian at Cardiovascular Medicine at Domino's Farms. She specializes in medical nutrition therapy for the treatment of hyperlipidemia, hypertension, diabetes, metabolic syndrome, weight loss and other risk factors for cardiovascular disease. She also provides group education for cardiac rehab patients and weight loss support groups. She completed her graduate studies in Human Nutrition at the University of Michigan School of Public Health (U-M SPH) and completed the U-M SPH Dietetic Internship in Winter 2013.
Alumni Reflections
When I mentioned to a friend that I was writing an article on controversial topics in nutrition, her first question was: "Which one?"

In two words, her question summed up the challenges that people have in trying to understand nutrition recommendations. From the Dietary Guidelines for Americans to the Dr. Oz Show to the Internet, consumers and patients are burdened with an abundance of information—and sometimes misinformation.

Similarly, public health and health professionals also struggle with balancing long-established dietary guidelines with new findings. The media further complicates matters by magnifying scientific findings to create compelling headlines, regardless of the strength of the evidence, causing confusion for patients and consumers.

For instance, take saturated fat and sodium. Recent findings have spurred debate among researchers and health professionals about the roles these nutrients play in cardiovascular outcomes.

Limiting saturated fat intake has been a long-standing recommendation for lowering LDL-cholesterol and, hence, heart disease risk. However, researchers recently reported that a meta-analysis showed no direct association between saturated fat and heart disease.1 Although the meta-analysis was highly criticized for errors, omitted studies, and included misleading findings, the debate over this topic continues.

Similarly, limiting sodium intake to 2,300 mg/dL has been recommended to prevent the development of high blood pressure, an established risk factor for heart disease.2,3 Both the American Heart Association and the 2015-2020 Dietary Guidelines for Americans state that further reduction of sodium to 1,500 mg/day may be beneficial for those at higher risk for heart disease, including African Americans and those with existing high blood pressure, chronic kidney disease, or diabetes. However, a recent review conducted by the Institute of Medicine examined the direct association between sodium intake and specific outcomes including cardiovascular events and mortality—a departure from assessing sodium and the intermediary risk of blood pressure. The IOM concluded that there was insufficient evidence to recommend lowering sodium below 2,300 mg/day, even among higher risk populations.4 However, the report also states that the majority of studies they looked at were observational in design. Furthermore, the studies were so varied that they were unable to conduct a formal meta-analysis of the data. While some of the evidence suggested that lower sodium intake may increase cardiovascular risk among patients with congestive heart failure, the committee also mentioned that the studies illustrating this risk were performed in other countries where treatment protocols were more aggressive than those in the United States; thus, generalizability to U.S. guidelines are questionable.

In both cases, the American Heart Association and the American College of Cardiology stand by their dietary recommendations to limit saturated fat and sodium, reiterating the body of evidence they used in developing the 2013 Guideline on Lifestyle Management to Reduce Cardiovascular Risk.

A common argument amidst these nutrition debates is that individual nutrients that are studied in isolation should not be used to inform dietary guidelines. People eat foods in combination; therefore, dietary patterns matter. Large scale controlled trials looking at the effect of dietary patterns on health outcomes provide the greatest potential for developing effective dietary guidelines. In a controlled trial that included over 7,000 participants, results showed that those who followed a Mediterranean dietary pattern reduced their risk of mortality by cardiovascular events by 30% compared to those who were following a low-fat diet. Notably, the Mediterranean diet described in the study limited red meat intake and was low in saturated fat.5

As a dietitian, I admit that it can be initially frustrating when new findings conflict with current guidelines, and it's certainly more frustrating when the media spins new findings as the final word on the matter. However, clinical practice has taught me that while guidelines provide a strong and valuable framework on which to build recommendations, clinicians have the benefit of additional layers of evidence that allows for personalized nutrition recommendations. Medical history, diagnoses and lab values are evaluated in the context of each patient's lifestyle, preferences, and family history. Similarly to how research investigates associations between dietary factors and health outcomes, so do clinicians investigate associations between a patient's dietary pattern and health conditions. Often, the connection between a patient's lifestyle and their health concerns are quite evident.

For example, I recently saw a 30-something patient who recently had a heart attack. He reported regular consumption of sandwiches made with half a pound of bacon, nightly consumption of movie-butter flavored microwavable popcorn, and a 2-liter of regular soda most days; or in nutrition talk, high intake of saturated and trans fats plus excessive intake of refined sugar. While some may be tempted to zero in on the various nutrients that may have contributed to his early heart disease, few would argue that his dietary pattern as a whole needed addressing.

Registered dietitians help patients identify which of their dietary and lifestyle habits are likely contributing to their specific health conditions. Through a patient-centered approach, clinicians can help guide the patient in working towards diet and lifestyle changes that might improve their health outcomes. Together, they develop nutrition recommendations that are relevant, practical, and acceptable to the patient.

In a clinical setting, the patients themselves provide the best available evidence for dietary recommendations that are right for them. By describing their food choices, overall dietary pattern, level of physical activity, and family health history, combined with biological lab values, body composition measurements, and signs and symptoms, they provide a more complete picture about how their dietary and lifestyle habits are affecting their health, thus mitigating the impact of nutrition controversies—except maybe one: Why don't more people have access to registered dietitians?
Resources
Chowdhury R et al. Association of Dietary, Circulating, and Supplement Fatty Acids with Coronary Risk, a Systematic Review and Meta-analysis. Ann Intern Med 2014;160:398-406
Eckel RH et al. 2013 AHA/ACC Guideline on Lifestyle Management to Reduce Cardiovascular Risk. Circulation. Published online November 12, 2013. doi: 10.1161/01.cir.0000437740.48606.d1
U.S. Department of Health and Human Services and U.S. Department of Agriculture. 2015 – 2020 Dietary Guidelines for Americans. 8th Edition. December 2015. Available at http://health.gov/dietaryguidelines/2015/guidelines/.
Institute of Medicine. Sodium Intake in Populations: Assessment of Evidence. Released May 14, 2013.
Estruch R. et al. Primary Prevention of Cardiovascular Disease with a Mediterranean Diet. N Engl J Med 2013;368:1279-90. DOI: 10.1056/NEJMoa1200303
---
Faculty Profile
Dr. Suzanne (Dr. Cole) Cole, PhD is one of the first faculty members nutrition students meet at UM-SPH. Some meet her at student orientation before classes even begin. On that nervous first day, during a "meet the faculty" session, they are sure to find Dr. Cole's warm smile very approachable. It's obvious that she enjoys meeting new students, and she is very interested in hearing about their career or research interests. Over the next two years, students will find Dr. Cole playing a role in guiding them towards their career goals.
"Dr. Cole was an excellent mentor and role model who was always willing to help launch our careers, whether it was through advice or exceptionally thoughtful recommendation letters," - Alexandra Georgiadis, MPH, RD (2013).
One of the first classes students take with Dr. Cole is NUTR642: Community Nutrition. As the course unfolds, students learn how to conduct a needs assessment - from defining a problem to setting goals and objectives for a potential intervention. The next class students have with Dr. Cole is NUTR631: Metabolism of Vitamins and Minerals. This is the class where students first learn about Dr. Cole's love for science. Her enthusiasm for biochemistry often shines through, which she acknowledges with a smile, while admitting that she's "a nerd."
"I've always loved science," Dr. Cole says, which partly explains how she began studying nutrition. She also credits her mother and grandmother for her love of food. Both were avid gardeners and good cooks, and in the summer many of their meals came straight from the garden. Dr. Cole grew up in a healthy environment of good food and physical activity. She and her family enjoyed hiking, snow-shoeing and cross country skiing.
By the time she started college at the University of Vermont, she had noticed a link between eating well and good health. She decided to explore that link and major in Nutritional Science. Later, Dr. Cole obtained her Master's and PhD degrees in Nutritional Sciences at the University of Arizona. In graduate school, Dr. Cole became interested in how different populations struggled with certain chronic conditions and worked closely with a Native American community, writing her dissertation on the association between dietary factors and insulin levels among the tribe's youth. Dr. Cole was also involved in researching population genetics among Native Americans. Through genetics, her group was able to learn more about the migration history of these tribes, as well as their propensity for certain chronic diseases such as diabetes.
After receiving her PhD, Dr. Cole continued to pursue her interest in human genetics at the University of Michigan. During her post-doctoral research, she developed a computer program that simulated the effect of evolution on a candidate gene and related genetic markers. Using this program, she investigated factors that influence the power in detecting candidate genes Throughout her doctoral and post-doctoral studies, Dr. Cole published several papers on her research. However, after spending five years studying genetics, she realized that she missed working in nutrition. In 2008, an opportunity to teach nutrition at U-M SPH became available. She was granted the full-time position and has focused on teaching since.
"I love seeing when a light bulb goes off for a student and they become excited about the material...when they develop their passion and intellectual curiosity," she says. "That's exciting to see as a teacher."
Her enthusiasm for teaching shines through and her students quickly pick up on it. As Lola Rosewig, MPH, RD (2013) says, "[Dr. Cole] loves it when students have those "ah ha" moments when it all clicks. She strategically guides discussion in order for us to get to those moments seemingly on our own." Recent graduate Erin Scarlett, MPH, RD (2014) agrees, commenting, "Her ability to make complex topics, such as one-carbon metabolism, very clear and understandable was amazing and greatly appreciated."
In addition to Community Nutrition and Vitamins and Minerals, Dr. Cole also teaches NUTR640: Nutrition Assessment and NUTR540: Maternal and Child Nutrition, providing a breadth of foundational information for nutrition students.

Throughout her career, Dr. Cole has exhibited passion, intellect and expertise in each of her endeavors. While her knowledge and skills are evident in the contributions she has made in public health nutrition and genetic research, her enthusiasm and caring have solidified her as a beloved faculty member among her students.
Dr. Cole's plans are to return to research and explore how nutrition in the first year of life affects epigenetics—thus combining her background in genetics with her commitment to modifying disease risk through lifestyle and nutrition. She was recently involved in a study that explored communication approaches that promote childhood obesity prevention among Latino mothers.
Until then, nutrition students can continue to find her in the classroom, describing biomarkers of nutrient deficiencies, making metabolism of micronutrients seem easy, and generating passionate discussion about public health policies for maternal and child health—all with a warm smile.
---
Student Profiles
The scope of nutritional sciences is well demonstrated by the Department's doctoral students. From child nutrition to disease management to policy development, the growing PhD program continues to produce experts in all areas of nutrition. Our PhD students come to UMSPH from a variety of backgrounds, including education, kinesiology, advocacy, health care, and other fields. Collectively, they contribute a variety of skills, perspectives and experiences that will enhance their contributions to the field of nutrition. This newsletter will introduce two recent graduates (Nikki and Rana) and two students who will be graduating in 2016 (Meghan and Jaime).
Recent graduate Nicole Kasper, PhD, MPH, earned her bachelor's degree in Cellular and Molecular Biology and Economics at the University of Michigan. She then joined UMSPH as a Masters student in Health Management and Policy. Subsequently, she worked in grants and program administration for CLEARCorps/Detroit, a lead poisoning prevention nonprofit, the CATCH mobile team in Detroit, a free mobile pediatric primary care clinic, and Mott's children's hospital. In 2011, she returned to the School of Public Health to pursue a PhD in Nutritional Sciences.
"I decided to pursue my PhD in nutrition after many years of being very interested in the topic of food--first from a biological perspective due to my cellular biology background, and then from an economic and policy perspective from my economics and health policy courses," Nikki says. "After being involved in the health care sector, I saw nutrition as having the largest influence on overall health and also witnessed the disparities in access to food that exist within neighborhoods and by socioeconomic factors." - Nicole Kasper, PhD, MPH
Nikki's recent publications demonstrate the validity of the Healthy Meal Index as a valuable tool for measuring the quality of meals served to children, as well as a examine at the association of dietary variety and diversity with BMI in preschool children.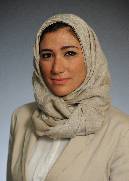 Recent graduate Rana Mosli, PhD, MS came to the United States from Saudi Arabia where she studied clinical nutrition for her Bachelor's degree. Her interest in nutrition began to grow as she learned more about the increasing rate of lifestyle-related chronic diseases in her home country as well as internationally. She was also struck by the prevalence of diabetes and hypertension even within her own immediate family.

As she did her training in Saudi hospitals and started interacting with families from different backgrounds, she realized the importance of nutrition education and increasing awareness, especially within rural communities. She had the opportunity to work with children and their families, and becoming a mother herself, she became interested in learning how to help families implement lifestyle changes for their children.

She started her graduate studies at the University of Michigan in Fall 2011. She conducted a small research study for her Master's thesis in collaboration with WIC in Wayne County, where she implemented a social support intervention for lactating, low-income mothers. She then started the PhD program in Fall 2013. Her recent publications examine family mealtime interactions and understanding the associations of family structure and mealtime functioning with childhood obesity, including the importance of sibling interactions.

Meghan Moynihan, MPH, RD came to UMSPH with a variety of experiences in science, education and public health nutrition. She earned a Bachelor's degree in chemistry at the College of William and Mary in Virginia, and received her Master's degree in Human Nutrition and Dietetics from UMSPH in the spring of 2014 and completed the U-M SPH Dietetic Internship program shortly thereafter, while pursuing her doctorate in nutrition. In her research, she is examining the relationship between dietary exposure to cadmium and metabolic outcomes in adolescents in Mexico City. Meghan expects to graduate in 2016.
Meghan began working with adolescents as a mathematics teacher in California. Her experience in teaching ignited a passion for education reform, which led her to volunteer in the office of Colorado State Senator Mike Johnston. At that time, she also took a position with Hunger Free Colorado where she managed the expansion of federal child nutrition programs.
"Through advocacy work with federal nutrition programs in Colorado and as a teacher in California, I was exposed to the power of nutrition, especially for kids during their most vulnerable periods of growth and development," says Meghan. "My interest in kids, development, and federal safety net programs, coupled with my education in biochemistry brought me to public health. I love that my research here is part of a larger puzzle working to ensure the best solutions to marginalized populations." - Meghan Moynihan, MPH, RD
Jamie Yun Liu was born and raised in a seaport city in China, a country with a long tradition of unique nutritional therapy. She received her bachelor's degree in biological sciences. Jamie initially became interested in public health nutrition after an oil spill occurred in her city. She wanted to learn more about how environmental toxicants in food and water affect human health.
After joining the doctoral program, she realized two important factors might play a role in the impact of environmental toxicants on health: the intake of nutrients and the time of exposure. Thus, she developed a strong interest in early life interaction between environmental toxicants and micronutrients, as well as their influence on human health, especially in children.
Currently, she is investigating how prenatal maternal exposure to fluoride and prenatal maternal micronutrient intake affect pubertal development and sex hormones in children. Jaime expects to graduate in 2016.
---
Hot Topic: Dietary Fats
The Controversy Surrounding Saturated Fat
The rise in the use of coconut oil and the popularity of the bacon-loving Paleo diet indicate a rising skepticism in the long-touted recommendation to limit saturated fat. These challenges to current recommendations to limit saturated fat in our diet are not limited to diet trends and gurus; the scientific community is in debate on the issue as well, and the media has chosen sides. In June 2014, Time published an article entitled "Ending the War on Fat."1 The cover of the magazine featured a stylized image of butter with the definitive words "Eat Butter" placed under the masthead.
Weighing the Evidence
For years, the American Heart Association (AHA) and the American College of Cardiology (ACC) have recommended limiting saturated fat in the diet to help keep cholesterol low. The current AHA/ACC lifestyle guidelines for reducing cardiovascular risk suggest limiting saturated fat to less than 5-6% of calories to help lower levels of low density lipoprotein (LDL) cholesterol, a.k.a. the "bad cholesterol."2 High levels of LDL can lead to plaque formation in the arteries. In addition, the newly released 2015-2020 Dietary Guidelines for Americans recommends limited saturated fat to less than 10% of daily calories.3 However, the structure of each fatty acid differs and not all fatty acids within a group should be treated equally. For instance, stearic acid and palmitic acid, both saturated fats, have differing effects on the body, namely circulating LDL cholesterol levels.4 Unfortunately, elucidating the effects of each fatty acid is difficult and makes randomized controlled trials impractical. It also begs the question, when looking at healthy individuals and dietary patterns, is it really necessary to promote optimal health?
In March 2014, Rajiv Chowdhury, MD, PhD and colleagues published a meta-analysis in the Annals of Internal Medicine examining the association between dietary and circulating dietary fats with coronary risk.5 In that review, they concluded that current evidence does not support the recommendation to limit saturated fat as a preventive measure against heart disease. That review triggered a cascade of media coverage, including the above referenced Time article.
The AHA, on the other hand, was not impressed by the meta-analysis. "The link between saturated and trans fat intake and LDL cholesterol levels is irrefutable, as is the link between LDL levels and coronary artery disease," wrote AHA Chief Science Officer, Dr. Rose Marie Robertson, in a written response to the article posted on the AHA blog in 2014.6

The AHA was not the only institution to openly criticize the review article. In a letter to the editor, Dr. Walter Willett, Professor and Chair of the Nutrition Department at the Harvard School of Public Health, detailed errors, omissions and misrepresentations in the analysis.7 In the letter, Willett and colleagues pointed out that one of the studies included in the review replaced saturated fat with a trans fat-based margarine. Trans fats are highly associated with heart disease. In that case, lowering saturated fat would not show a benefit if trans fat intake was increased. Willett wrote, "with exclusion of the outlying SDHS (Sydney Diet Heart Study), the included randomized, controlled trials (RCTs) show benefit of replacing saturated fatty acids (SFAs) with [polyunsaturated fats]." Willett and others also criticized the article for omitting studies from their review, especially a pooled analysis of 11 cohort studies that showed that a five percent reduction in saturated fat intake with a concurrent increase in polyunsaturated fats lowered risk for heart disease.8
Despite the backlash, the popular press failed to magnify these responses as resolutely as they did the original meta-analysis.
What about coconut oil?
The popularity of coconut oil further demonstrates the debate surrounding saturated fats. In this case, the debate centers around the difference between medium-chain triglycerides (MCT) and long-chain triglycerides (LCT), both saturated fatty acids.
All fats and oils are comprised of a variety of saturated, polyunsaturated, and monounsaturated fatty acids, all of varying chain lengths and compositions. Coconut oil is 87% saturated fat; about 50% of the oil is a type of fat called lauric acid (12:0), a MCT.4 Some studies have shown that MCTs may have a neutral effect on lipids, especially triglycerides and LDL cholesterol.9 Some studies have also shown that MCT can raise HDL cholesterol, a.k.a the "good cholesterol."10
However, despite the large amount of MCT in coconut oil, about 42% of the oil is comprised of long-chain saturated fatty acids. Therefore, coconut oil still contains a large amount of the type of saturated fat that has been shown to cause an increase in LDL cholesterol. In addition, the type of MCT found in coconut oil (12:0) has not been as extensively researched as other types (8:0 and 10:0) and therefore, may not produce the same effects on the body in terms of lipid oxidation.4
More research is necessary regarding the relationship between coconut oil and cardiovascular risk. Whether the MCT neutralizes the effect of the LCT remains to be seen. Furthermore, increasing HDL alone has not proven to be protective against heart disease.11
Currently, both the American Heart Association and the Academy of Nutrition and Dietetics recommend limiting consumption of tropical oils such as coconut and palm oils due to their high saturated fat content.12,13

Peter Mancuso, PhD, Associate Professor of Nutritional Sciences at the University of Michigan School of Public Health, cautions, "There is not a lot of evidence out there. I would not make a recommendation on coconut oil based on what I've seen so far."
The Blame Game
In the debate around saturated fats, focus has shifted towards the detrimental effects of refined carbohydrates and added sugars. Many packaged foods such as granola bars, yogurt, and low-fat snacks contain added sugars. Beverages such as regular soda, energy drinks, fruit juice, and some specialty coffees also contain large amounts of added sugar. White bread and pasta have long been staples in the American diet. Refined carbohydrates such as these have been implicated in the rising rates of obesity and diabetes, which are both risk factors for heart disease. Subsequently, despite efforts to limit dietary fat intake and manage cholesterol, cardiovascular disease continues to burden the public health. Alumna Martha Weintraub, ACSW, MPH, RD '98, a cardiovascular dietitian at the University of Michigan Health System, explains, "New research is now looking at the impact of refined carbohydrates, such as white flour products and sweetened beverages, and finding links to increased blood sugar, higher triglyceride levels, and increased risk for heart disease."
Proponents on the side of saturated fat implicate refined carbohydrates as the true culprit of cardiovascular risk. On the other hand, many caution against the tendency to advocate one nutrient over another, suggesting instead to examine the synergistic effects of different food patterns.
Striking a Balance
The current AHA/ACC lifestyle guidelines states, "the Work Group emphasized dietary patterns rather than individual dietary components." In accordance with those guidelines, Weintraub advises, "For improved health, the switch should be from a diet high in saturated fats to a balanced eating pattern that emphasizes vegetables, legumes, whole grains, lean protein, low fat dairy, fruit, and heart healthy fats such as nuts, seeds, avocado, and liquid oils like olive oil. This provides a balance of nutrients that is both healthy and delicious!"
As for adding coconut oil to your morning smoothie for its metabolic benefits? The jury is still out, but if you enjoy the flavor and are metabolically healthy, a little probably won't hurt!
Resources
Walsh B. Ending the War on Fat. Time. June 12, 2014.
Eckel RH et al. 2013 AHA/ACC Guideline on Lifestyle Management to Reduce Cardiovascular Risk. Circulation. Published online November 12, 2013. doi: 10.1161/01.cir.0000437740.48606.d1
U.S. Department of Health and Human Services and U.S. Department of Agriculture. 2015 – 2020 Dietary Guidelines for Americans. 8th Edition. December 2015. Available athttp://health.gov/dietaryguidelines/2015/guidelines/.
Position of the Academy of Nutrition and Dietetics: Dietary Fatty Acids for Healthy Adults. J Acad Nutr Diet 2014;114:136-153.
Chowdhury R et al. Association of Dietary, Circulating, and Supplement Fatty Acids with Coronary Risk, a Systematic Review and Meta-analysis. Ann Intern Med 2014;160:398-406
Robertson, RM. Chief Science Officer 'sets record straight' about diet, science, AHA. Blog.heart.org. Posted May 23, 2014.
Willett WC, Stampfer MJ, Sacks FM. Letters. Ann Intern Med 2014; 161:453.
Jakobsen MU, et al. Major types of dietary fat and risk of coronary heart disease: a pooled analysis of 11 cohort studies. Am J Clin Nutr. 2009 May;89(5):1425-32
Olive Oil vs. Coconut Oil: Which is Heart-healthier? health.clevelandclinic.org. Posted October 30, 2013.
St. Onge MP, Bosarge A, Goree LLT, Darnell B. Medium Chain Triglyceride Oil Consumption as Part of a Weight Loss Diet Does Not Lead to an Adverse Metabolic Profile When Compared to Olive Oil. J Am Coll Nutr 2008 Oct; 27(5): 547–552.
Voight BF, Peloso GM, Orho-Melander M, et al. Plasma HDL cholesterol and risk of myocardial infarction: a mendelian randomisation study. Lancet. 2012 Aug; 380:572-580.
American Heart Association. Know Your Fats. www.heart.org.
Academy of Nutrition and Dietetics. Is There Science to Support Claims for Coconut Oil? www.eatrightpro.org, updated September 2014.
---
To find out more about what makes our program stand apart from others, watch our video. Also, please join our new LinkedIn group, U-M SPH Department of Nutritional Sciences.
If you are a current RD/RDN and have an interest in becoming a Preceptor for one of our U-M SPH Dietetic Interns, either locally or nationally, please contact Theresa Han-Markey, Dietetic Internship Director at hanmark@umich.edu.