The Clinical Research Design and Statistical Analysis program (OJOC CRDSA) is now accepting applications for the cohort starting in Fall 2022. The admission is on a rolling basis.
Future Program Dates: October 2022–April 2024
Offered by the Department of Biostatistics, the On-Job/On-Campus Master's in Clinical Research Design and Statistical Analysis (CRDSA) Program was developed in a non-residential format to provide a means for working professionals who are interested in clinical research to develop expertise in research design and statistical analysis while continuing their professional employment. The program is open to a broad spectrum of candidates such as physicians, dentists, pharmacists, pharmacologists, basic scientists, study coordinators, managers and others who are interested in pursuing a career in Clinical Research and Clinical Trials.
The CRDSA program is designed to improve the quality of clinical research and to address the shortage of persons with clinical expertise who are trained in quantitative research methods. These problems reflect the increasing complexity of clinical research, the increasing value of that clinical research, and the limited training of health professionals in research design and statistical analysis. Most clinical training programs include only minimal introductory statistics and research design activities. This CRDSA program is designed specifically to teach the skills and knowledge needed to carry out quantitative clinical research.
Jump to:

Non-Residential Format
For working professionals
Health care professoinals develop expertise in research design and statistical analysis while
continuing their professional employment.
SCHEDULED FOR WORKING PROFESSIONALS
The U-M School of Public Health pioneered the non-residential OJ/OC format in 1972. Over 500 students have successfully completed the CRDSA program since then. Participants meet in Ann Arbor at the School of Public Health for a four-day weekend (Thursday, Friday, Saturday, and Sunday) once every four to five weeks for thirty hours of class time. Between weekends on campus, participants complete course assignments and work on projects while remaining on their jobs. This Master of Science Degree Program lasts nineteen weekends.
INTEGRATION WITH EMPLOYMENT
Each student's work setting becomes a personal research laboratory; and many of the program's assignments are created with the work setting in mind. Participants design and implement research projects, review proposals, and critique literature in their fields. The integration of work and academics increases the effectiveness of the program by making it part of, rather than isolated from, practice.
PROGRAM CONTENT
The content of the program can be defined in a number of ways: the purposes of research, research design concepts, data collection methods, and statistical or analytical methods. The program provides concepts and methods that relate to the purposes of clinical research, clinical epidemiology, clinical trials, program evaluation, and technology assessment. Research design concepts include the traditional approaches to the scientific method: the concepts of validity, reliability, causal relationships, the role of randomization, standards for comparison, and sampling, as well as other recently developed methods of approaching decisions about research outcomes such as decision analysis and cost-utility analysis. The data collection methods deal with instrumentation, questionnaire construction, nonreactive measures, survey techniques, qualitative data, measurement and standardization problems, concepts and criteria of normalcy, and disease and diagnostic criteria. Statistical techniques for estimation and hypothesis testing are presented, including comparison of proportions, chi-square test, comparison of means, analysis of variance and covariance, multiple regression analysis, logistic regression, and survival analysis.

In addition to a comprehensive curriculum in research design and statistical analysis, other content relevant to clinical researchers includes: ethical and legal issues in clinical research, technical writing skills and proposal/report writing, management of research, and behavioral factors in clinical research. Students learn computer skills and concepts, including data file management, data organization, and use of statistical packages. Visiting faculty with experience in specialized research subjects meet with the students to discuss current problems in clinical research.
Admissions
The MS in CRDSA is administered through the Horace H. Rackham School of Graduate Studies. To apply for the CRDSA program please fill out a Rackham Graduate School application. All applicants should document their current or potential involvement in research including clinical studies, clinical research, clinical epidemiology, or clinical trials and quantitative skills if available.
Application Procedure
The applicants to the CRDSA program must submit the following supplemental materials (online) in addition to a complete Rackham Application and non-refundable application fee:
Official transcripts of all college-level education (upload copy and/or mail original with application).
Three letters of recommendation (your recommenders submit them online).
Statement of Purpose (submit online with application).
Personal Statement (submit online with application).
Curriculum Vitae (submit online with application).
International students whose first language is not English must also submit TOEFL or MELAB scores
Standardized test scores are not required for applicants applying to any master- or doctoral-level programs for the fall 2022 academic year.
Questions regarding admissions or the application process may be directed to:
Telephone: 734-615-9812
Fax: 734-763-2215
E-mail: fned@umich.edu
Course Descriptions
Foundations of Public Health Practice
This module was designed to address 12 foundational learning objectives of public health. Completion of this module and exam are part of the curricular requirements for MPH, MHSA, MHI, MS, and PhD students at Michigan Public Health. The module is divided into four parts - you will hear from UM faculty and practitioners from the region about the core philosophies of public health, the importance of evidence-based practice, the various factors that influence health, and the necessity of taking an ecological perspective to population health.
BIOSTAT 511: Computer Packages
An introduction to statistical computer packages in both network and microcomputer environments. Data organization and file management will also be discussed.
BIOSTAT 517: Survey Sampling for Clinical Research
The main sampling methods used for surveys in clinical research are discussed, including: probability sampling; simple random sampling; stratified sampling; systematic sampling; multi-stage sampling; sampling with probability proportional to size; cost factors; sampling errors; non-response; sampling frame problems; non-sampling errors; practical designs and procedures.
BIOSTAT 523: Statistical Methods for Epidemiology
Statistical methods commonly used in clinical research, with an emphasis on choosing appropriate procedures and subsequent interpretation. Topics covered: 2 x 2 tables, Mantel-Haenszel, tests for trend in risk, methods for matched designs, logistic regression, and Cox models.
BIOSTAT 524: Biostatistics for Clinical Researchers
Basic probability theory and statistical methods used by biostatisticians. These include design of experiments, point and interval estimation, and hypothesis testing. New topics include simple and multiple regression methods, and analysis of variance and covariance.
BIOSTAT 525: Multiple Linear Regression Including Anova

This course introduces linear regression methodology for continuous outcomes using multiple predictor variables. The course teaches how to interpret association between outcomes and explanatory variables, techniques for building predictive models, and methodologies for model diagnostics; all under the assumption of a normally distributed outcome. R and SAS will be used.
BIOSTAT 526: Topics In Biostatistics
The course consists of three modular topics: (1) Introduction Bayesian statistics and its applications in clinical research; (2) Strategies for dealing with missing data in outcomes and covariates in clinical research; and (3) Strategies for the analysis of "Omics" data in clinical research. Basic concepts and applications will be discussed through case studies.
BIOSTAT 558: Clinical Trials and Study Design
This course is designed for individuals interested in the scientific, policy, and management aspects of clinical trials, with emphasis on scientifically rigorous trial design. Topics include types of clinical research, study design, treatment allocation, randomization and stratification, quality control, sample size requirements, patient consent, and interpretation of results. This course will additionally cover strengths and limitations of alternative study designs such as quasi-experiments and observational studies. Common sources of bias in these alternative study designs will be described along with design approaches to minimize bias.
BIOSTAT 581: Biostatistical Modeling in Clinical Research
This is a course in statistical modeling, with an emphasis on models for correlated data that arise when subjects are repeatedly measured or are clustered. These models, called mixed models, are extensions of linear and nonlinear regression and analysis of variance. Examples will be drawn from clinical studies, such as multi-arm biomarker studies and crossover trials. Analyses of population pharmacokinetics and longitudinal data will also be discussed. Hands-on data analysis and presentation using standard computer software for linear and nonlinear analysis will be emphasized. Course goals include the ability to formulate and evaluate a model, to read the scientific literature that employs these models, to interact fruitfully with data modeling specialists, and to present the results of these models mathematically and graphically.
BIOSTAT 590: Statistical Analysis and Presentation of Research Topics
This course is intended to integrate and apply biostatistical and epidemiologic methods presented in other OJ/OC courses to clinical research data. Students will identify the scientific objectives of a clinical research study and develop a statistical analysis strategy appropriate for those objectives; plan strategies for statistical design and analysis and implement these strategies; learn to be aware of problems that arise in data collection; learn to communicate through presentation of oral and written reports and through student and faculty critiques of these reports; learn to communicate results of clinical research projects in clear, accurate, concise language; learn appropriate writing styles and formats for clinical research articles, and apply writing skills to research papers.
BIOSTAT 599: Planning and Funding Clinical Research
This course will encompass four main areas of exploration. The preparation of a written document whose focus is on an integrated research plan including specific aims, background and significance, design, methods, logistical implementation and statistical analysis, and fiscal requirements. The evaluation of clinical research plans. Identification of funding sources and their requirements. And identification of the role of the research administrator in facilitating clinical research.
EPID 601 : Methods of Epidemiology: Measure and Measurement
An overview and introduction to the measure of association used in epidemiologic studies, as well as a description of the nature and characteristics of major epidemiologic study designs.
Tuition
Approximate Tuition per Year (2021-2022)

TYPE
AMOUNT
YEAR ONE
MI Resident
$26,895 (3 semesters: Fall, Winter and Spring/Summer)
Non-MI Resident
$44,661 (3 semesters: Fall, Winter and Spring/Summer)
YEAR TWO
MI Resident
$17,930 (2 semesters: Fall and Winter)
Non-MI Resident
$29,774 (2 semesters: Fall and Winter)
The Biostatistics Department does not have funding available for students in this program. Most students fund themselves or receive funding support from their employer. Students may apply for financial aid through the University of Michigan's Office of Financial Aid. This office requires applicants for any and all types of financial aid to complete the Free Application for Federal Student AID (FAFSA) provided by the American College Testing Center (ACTC).
CRDSA Faculty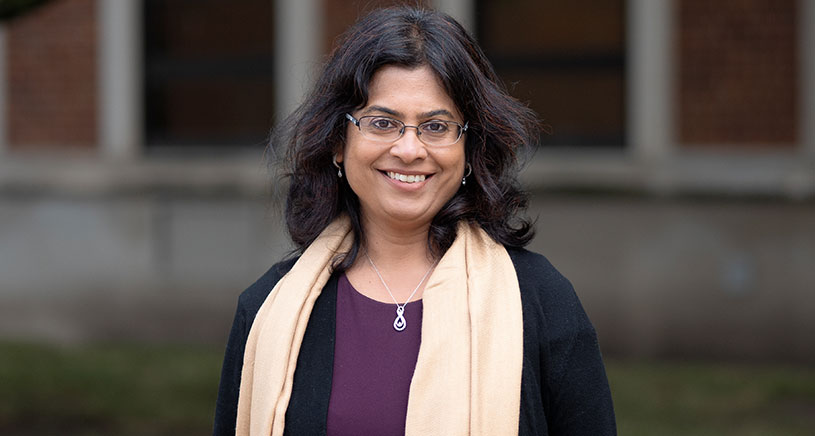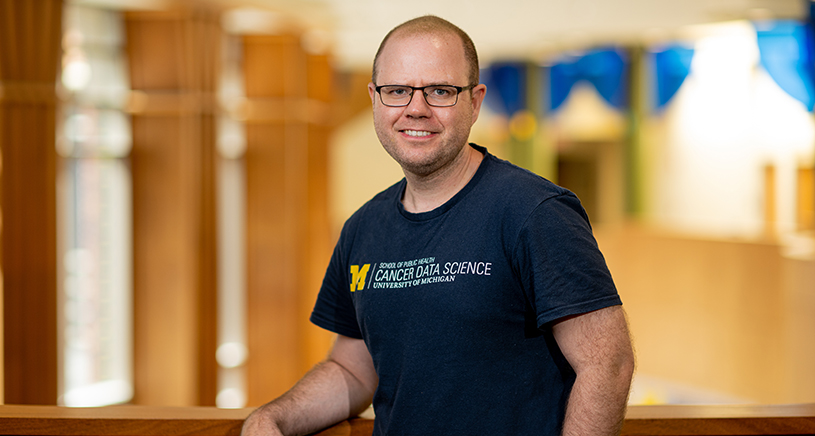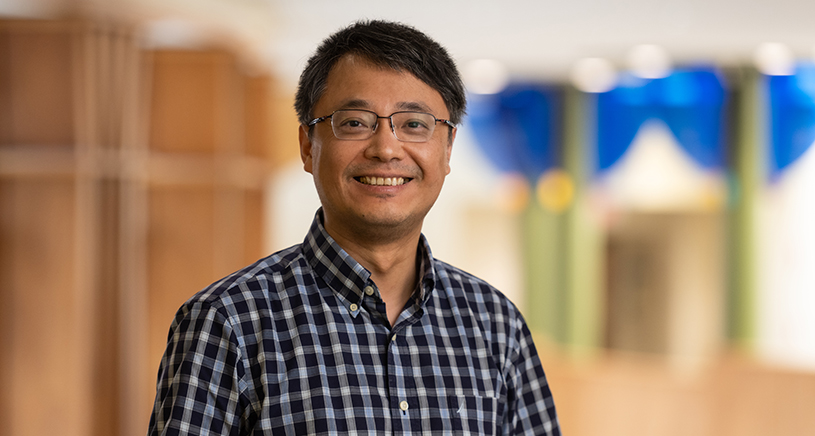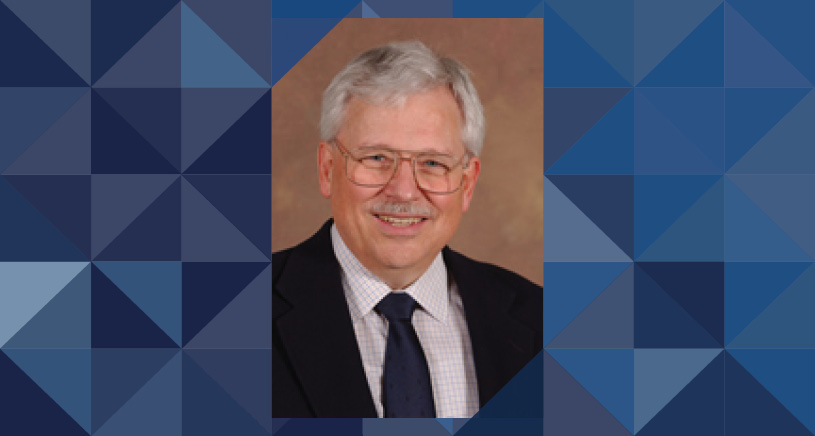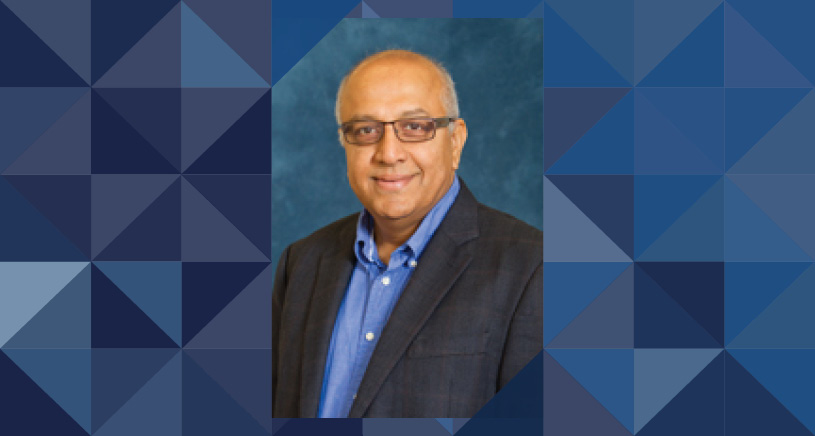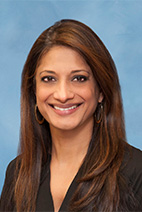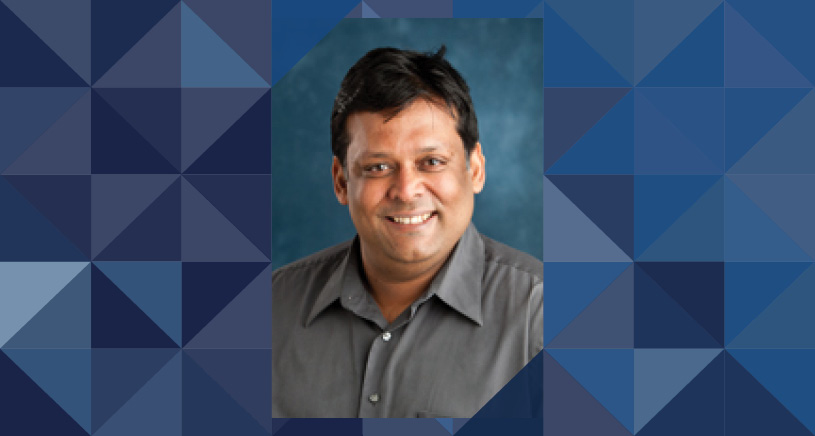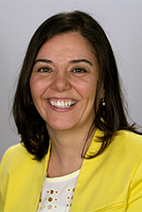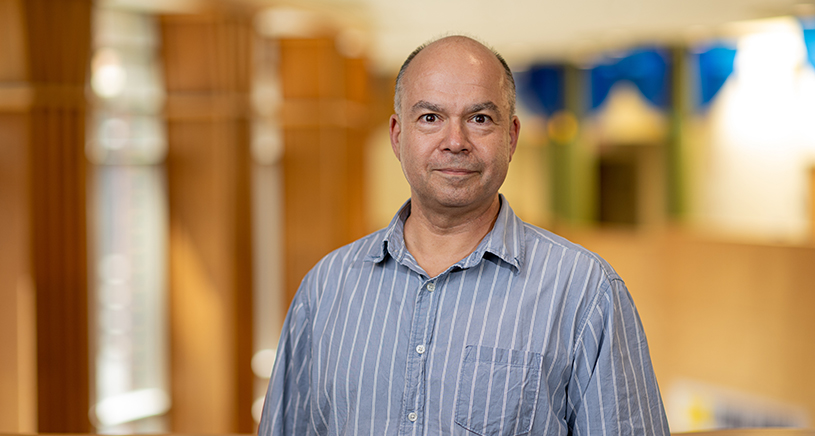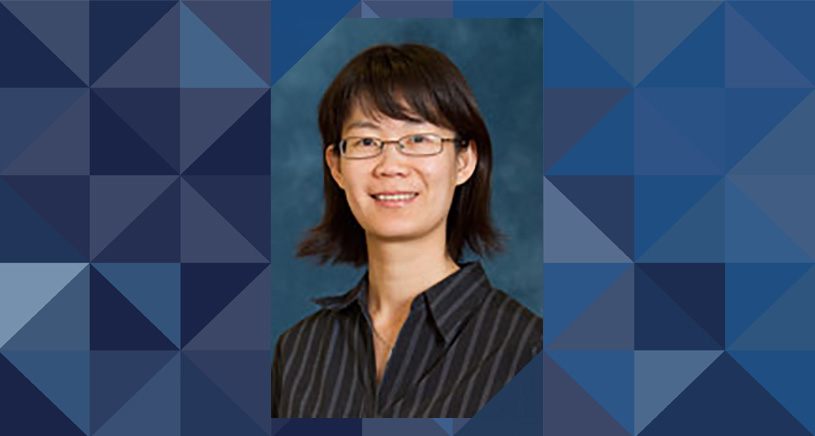 "The program is helpful to understand concepts of clinical research design and statistical analysis for clinicians. The curriculum helps in covering the most important aspects related to clinical research and allow for a flexible learning that can go along a busy clinician schedule."
Samer Al Hadidi, MD MS FACP - CRDSA Class of 2017
---
Information
E-mail: fned@umich.edu
Telephone: 734-615-9812
Mail:
Department of Biostatistics
OJ/OC Program in CRDSA
School of Public Health
University of Michigan
1415 Washington Heights
Ann Arbor, MI 48109-2029
Fax: 734-763-2215