UM-CEHC Community Outreach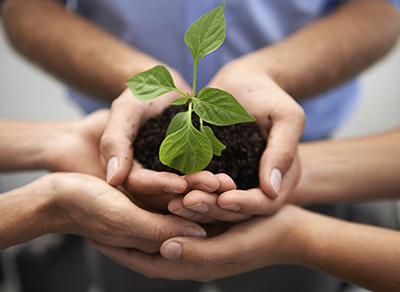 The Community Outreach and Translation Core (COTC) is an important part of the Children's Environmental Health Center (CEHC). Designed to offer input into the Center's activities and to benefit from cutting-edge research findings, the COTC provides the UM- CEHC a vehicle for sharing children's environmental health research to a range of audiences including parents, families, communities, public health professionals, and advocacy groups.
Children's Environmental Health Network Eco-Healthy Child Care Program
CEHN provides training opportunities to child care providers and licensing agencies with the goal of reducing environmental exposures in child care settings. CEHN identified Michigan as a target state to conduct these trainings, and in coordination with our Community Advisory Board and their partners, we generated a coalition letter to send to the Michigan Department of Education to request that the Office of Great Start partner with CEHN to bring the Eco-Healthy Child Care Train the Trainer session to child care provides in the state of Michigan. CEHN is in conversations with the Michigan Department of Education to explore this opportunity.
The Early Life Exposures in Mexico to ENvironmental Toxicants (ELEMENT) cohort includes three birth cohorts from Mexico City maternity hospitals that have been followed for over two decades to learn how environmental exposures to metals and chemicals affect pregnant women and children. Part of the COTC strategy is to implement a survey to learn about participants' feedback from their experience being in the study and to make improvements wherever possible. In addition, other plans to improve the participants' experience include increasing the incentive amount, offering different kinds of incentives, providing more information about the study and cohort to participants, organizing a social event, and streamlining the contact process to make it more efficient for participants.
Kent County Asthma Mapping Project
Through a collaborative process with KCHD, HHC, HS4KC, ANWM, and WMEAC and partnership with Grand Valley State University, we have identified asthma as a public health issue and produced maps illustrating the prevalence and burden of asthma on low-income preschool-age children in Kent County. These maps are based on 5 years of data on asthma rates in the local Head Start program from our partner, Head Start for Kent County, and versions of the maps stratified by race, ethnicity, and income level have been created. Currently the maps and talking points we have generated based on the map data are being finalized for use in presentations to community and other stakeholder agencies, as well as for posting on the Head Start for Kent County website.

Click here to see the Head Start asthma maps.
Healthy Food, Happy Kids Nutrition Training Materials
Training materials on lead-shielding nutrients and tips for incorporating them into the diet of children ages 2-6 years old were developed through a collaboration with our Community Outreach Translation Core, the UM Public Health Practice Office and community partners in Flint, MI. The materials include slides with speaker notes, facilitation guide, resource handouts, and evaluation templates. The program was piloted with 67 trainees in Flint, MI.