Staff Q&A: Getting to know Nathan Miles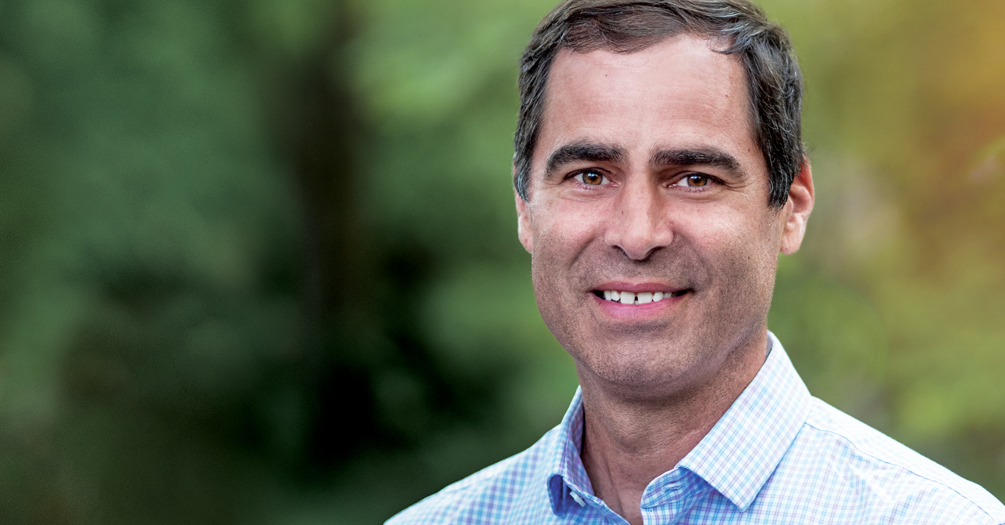 Associate Director of Major Gifts
Nathan Miles is the associate director of major gifts for the University of Michigan School of Public Health. He works with Michigan Public Health alumni and friends to connect their philanthropic goals with the school. He works mainly with individuals in the Midwest and eastern regions of the country. The most rewarding part of his work is seeing the impact philanthropy has on students.
How long have you worked in development?
I've been working in development for more than 20 years. I started as a fundraising consultant, initially working on, and then managing, capital campaigns for a variety of nonprofit organizations. I worked on a team that raised more than $200 million for Lions Clubs International, which hired me to run their development team a few years after the conclusion of the campaign. Working at Lions exposed me to public health and allowed me the ability to visit a number of their initiatives being undertaken in developing countries.
What do you enjoy doing outside of work?
I feel most of my time outside of work is dictated by our son. I've helped coach three of his soccer teams and two baseball teams. I can't think of anything much more enjoyable than playing catch with him in the front yard or at the park. If I have a window of time, I enjoy a round of golf with my dad and father-in-law.
What's your favorite thing about the School of Public Health community?
The people I work with, the alumni I meet and the students walking the halls—they all share a passion for helping someone else. It's a really great quality for a community to possess. And whether I'm on campus in Ann Arbor or visiting alumni 1,000 miles away, that passion is ever-present in conversation and action.
What's one of your favorite professional experiences?
In 2011, I attended two vaccination campaigns being held in Ethiopia and Madagascar. Community leaders took us to remote parts of the country, and we were able to see the hard work being done by community volunteers with limited resources in tough conditions. It helped me see the impactful work of community partners and the critical role philanthropy plays within marginalized populations.
Do you have a favorite song or saying that inspires you?
I don't know if it's inspiring, but I listen to Tom Petty's "I Won't Back Down" on almost every run or workout where I need some motivation. It always helps me get past that first five minutes of being uncomfortable until I can breathe a bit better.
---