Alumni: News and Networking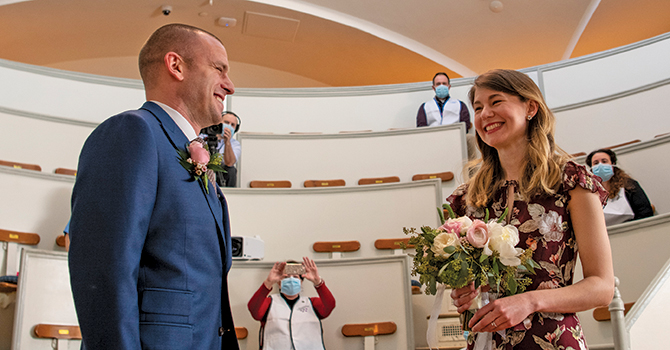 Everything Has Changed
Above. Jen Andonian, MPH '15, and Matt Shearer, MPH '14, are essential workers fighting COVID-19 in the Boston area, graduates of the school's Epidemiology program, and—as you see here—recently married. On a busy work day in March, a team of frontline-workers-turned-wedding-guests paused briefly in the chaos of the outbreak to help the couple wed in the historic Ether Dome surgical theatre at Massachusetts General Hospital, just days after they had canceled their well-planned wedding. The two met as grad students in Ann Arbor, Shearer inspired by his Navy work to learn more about biosecurity, Andonian wanting to work in health care and finding her way to hospital epidemiology and infection control. Andonian now works with the emergency preparedness team at Massachusetts General Hospital, Shearer for the Johns Hopkins Center for Health Security. Read the full story.
---
Class Notes
1970s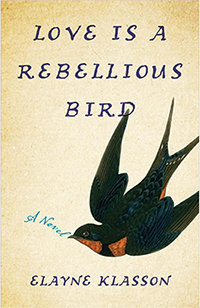 Elayne (Engle) Klasson, MPH '74, spent a long career in academia at San Jose State University. She recently published her debut novel, Love Is a Rebellious Bird, which was a finalist for the Goldberg Prize for Debut Fiction from the 2019 National Jewish Book Awards. Some of the book's story takes place in Ann Arbor.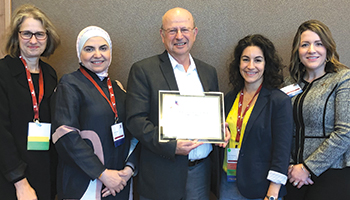 Frank Ascione, MPH '77, PhD '81, was named the inaugural Interprofessional Educator and Mentor of the year at the international Collaborating across Borders conference in October 2019. The award is overseen by the American Interprofessional Health Collaborative. Ascione is director of the Michigan Center for Interprofessional Education and former dean of the University of Michigan College of Pharmacy.
1980s
David Brooks, MHSA '85, recently left his position as director of Wayne County Health, Human and Veteran Services and started a new position as chief strategy officer for the Troy-based tech company Patient Education Genius.
Karin Schumacher, MPH '85, received the Dr. Ronnie Leavitt Award for Leadership in the Promotion of Social Responsibility in Physical Therapy from the Health Policy and Administration section of the American Physical Therapy Association in February 2020. She is a semi-retired physical therapist and public health educator in Denver, Colorado.
Debbie I. Chang, MPH '87, was appointed president and chief executive officer of the Blue Shield of California Foundation and will oversee its annual grantmaking programs to meet the health needs of all Californians and to address root causes of poor health and violence. Chang serves as the chair of the Griffith Leadership Center board.
1990s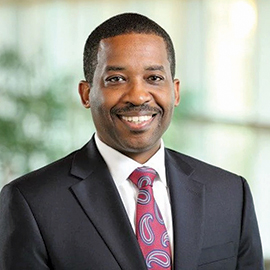 Bill Manns, BA '89, MHSA '91, was named president and CEO of Bronson Healthcare in Kalamazoo, Michigan. Manns was previously president of Saint Joseph Mercy Ann Arbor.
Marcy B. Newman, MPH '91, was recently hired by the Phoenix VA Health Care System to be their Employee Whole Health Program Manager. Newman has earned master's degrees in acupuncture and oriental medicine and in nursing as well as a doctorate in acupuncture and Chinese medicine. She also teaches yoga and meditation.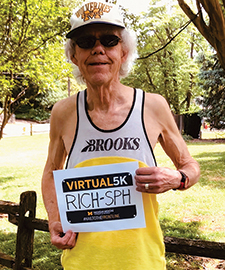 Richard Weston, DrPH '94, ran a virtual 5k benefitting Michigan Medicine's COVID-19 response in May 2020, days after his seventy-fourth birthday. He covered five thousand meters in a solo run on a certified course in his Arlington, Virginia, neighborhood. Weston retired in 2014 after 15 years as a Public Health Advisor in the Washington office of the Centers for Disease Control and Prevention working on congressional and legislative affairs and a total of 35 years in the federal government.
2000s
Piya Mahendru Gasper, MPH '03, cofounded an innovative boutique consulting firm in the Los Angeles area specializing in health care strategy and operations that offers a variety of services.
Samuel Zwetchkenbaum, MPH '06, received the 2019 John Fogarty Award from the Rhode Island Public Health Association in recognition of work done to advance oral health in the state. He was appointed State Dental Director in 2016 and splits his time between the Rhode Island Department of Health and the state Medicaid program.
Kathleen Bachynski, MPH '08, is assistant professor of public health at Muhlenberg College in Allentown, Pennsylvania. The University of North Carolina Press recently published her book, No Game for Boys to Play: The History of Youth Football and the Origins of a Public Health Crisis.
Andrea (Weston) Metti, MPH '08, was promoted to senior medical writer, Core Oncology at Syneos Health.
2010s
Isabella Weber, MPH '11, recently became vice president of education and training at Planned Parenthood of Delaware.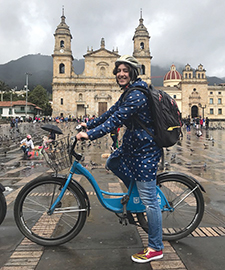 Kelly Charniga, MPH '17, is a doctoral student in infectious disease epidemiology at Imperial College London in the United Kingdom, modelling the spatial and temporal spread of recent Zika and chikungunya virus outbreaks in Colombia. In 2018, she attended a four-week course at Pontificia Universidad Javeriana in Bogotá to learn about the public health system in that country and returned last summer to help facilitate an infectious disease modelling workshop. She is pictured here on her bike on Plaza Bolívar in downtown Bogotá.
---
Mentorship at Michigan Public Health
Last fall, Michigan Public Health launched its first schoolwide student-to-alum mentoring program to help grow connections across our community. The school also expanded the undergraduate-to-graduate student mentoring program to a new online format, providing every bachelor's student with an opportunity to receive advice from a current graduate student.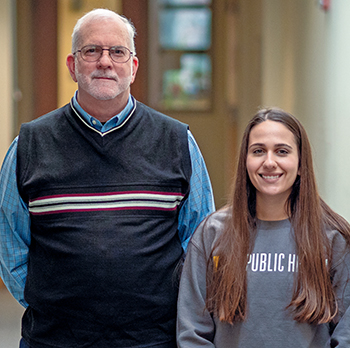 This year's mentoring programs brought together around 700 students and alumni. Sarah Gharib, who recently completed an MS in Environmental Health Sciences, and her mentor, Dennis Hussey, MPH '76, found their mentoring relationship to be extremely valuable. "This connection enhanced my Michigan Public Health experience in so many ways. Thanks to Dennis's advice, I've saved a lot of time and been able to focus my research in more efficient ways, which has allowed me to learn more in the process," Gharib said.
With the help of alumni, we can continue providing students with the opportunity to learn and connect with members of the Michigan Public Health community. Sharing these meaningful experiences with students gives them a deeper look into the field of public health. The mentor application for the student-to-alumni program is available now on Michigan Public Health Connect: publichealth.umich.edu/connect.
"Mentorship has been one of the most important aspects of building my career and leadership skills. The mentors in my life have helped me develop professionally and personally, and it is my goal to return the favor and support students along their professional path."
—Jillian Reich, MPH '12
To further support our community, an alum-to-alum mentoring program is being developed in close partnership with a team of Michigan Public Health alums.
---
Population Healthy Podcast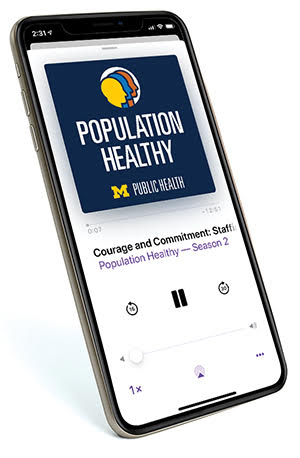 In March, the school launched a special series of the Population Healthy podcast dedicated to exploring the science around the coronavirus pandemic and the many ways the outbreak and our responses have affected the public's health. This summer, the podcast will continue to provide expert insight into the pandemic and will confront health disparities through the lens of race and other factors. All of it is available at publichealth.umich.edu/podcast and wherever else you listen to podcasts.
Our aspirations and inspirations have come from tens of thousands of nurses, therapists, physicians, and other professionals who raised their hand to accept assignments at hospitals treating COVID-19 patients."
—Kelly Rakowski, MHSA '93, in the Courage and Commitment: Staffing for Crisis Care episode
---
Keep in Touch
We love hearing from alumni! Did you recently have a baby? Finish your first marathon? Share life changes, job updates, and accomplishments of all kinds. Send photos if you like—especially if they feature Michigan Public Health gear. Most submissions are published as class notes in an upcoming issue of Findings: publichealth.umich.edu/classnotes.
Update your contact info at leadersandbest.umich.edu/alumni_update. Or indicate changes on the address label and mail to the address on the back cover.
Interested in sharing your knowledge and experience with current students and fellow alumni? Join Michigan Public Health Connect—the School of Public Health's online mentoring and networking platform—to have meaningful conversations, answer questions, and offer advice.
Looking for a new job or have an opening to fill? Michigan Public Health Careers is the central job, internships, and project-based work posting site for students and graduates. Check out umsphjobs.org or email position openings to sph.jobs@umich.edu.
---
In Memoriam
Faculty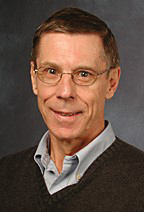 Brian A. Burt, professor emeritus of Epidemiology and professor emeritus in the School of Dentistry, died on September 9, 2019. Burt received his BDSc from the University of Western Australia in 1960, his MPH from the University of Michigan in 1966, and his PhD from the University of London in 1973. He joined the University of Michigan faculty in 1974 and was a leader in the field of dental public health, making groundbreaking contributions, including several papers and a book considered basic texts in the field. Burt's research centered on identifying risk factors for caries and periodontal diseases and on prevention of these conditions at the community level, particularly the effectiveness of fluoride in slowing caries development in public health and dental practice settings. Burt received the Distinguished Service Award from the American Association of Public Health Dentistry and the H. Trendley Dean Distinguished Scientist Award from the International Association for Dental Research. Burt directed a training program in public health dentistry for many years and was a trusted mentor to many students.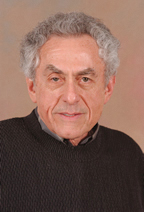 Toby Citrin, a long-time adjunct professor in the Department of Health Management and Policy, died January 4, 2020, at the age of 85 in Santa Barbara, California. He was a lawyer by training, but his first love was advocating for social justice. Throughout his career, Citrin held numerous positions on state and local public health planning, policy, and advisory bodies and chaired the governor's commission that developed Michigan's new public health code in the late 1970s. Citrin's research focused on community-based public health practice and public health genomics and policy development, where he worked to increase awareness of the effects of genetics and the environment on health to communities of color and to K-12 schools across Michigan. Citrin played a significant role in developing and coordinating community public health programs, work that led to the establishment of groundbreaking initiatives like the Detroit-Genesee County Community-Based Public Health Consortium.
Alumni
1940s
Isadore Seeman, MPH '47 – March 21, 2020
1950s
Sylvia C. Price, MPH '59 – September 7, 2019
Bailus Walker, MPH '59 – April 10, 2020
1980s
Eddie L. Boyd, MS '89 – February 25, 2020
2000s
V. Elayne Arterbery, MHSA '08 – November 7, 2019
---