Public Health Action Support Team (PHAST)

If you're interested in picking cabbage for food insecure families, delivering water to Flint residents still affected by distrust and/or lack of access to safe water, connecting with community leaders in Ypsilanti to help them assess the health needs of their community, handing out condoms and providing health education at various LGBTQ+ events, or are interested in understanding how incarceration affects women and their children, with the goal of helping an organization evaluate their intervention, then PHAST is where you need to be. It's through these experiences that I've developed as a public health leader. Through this work I've developed a personal philosophy that values working with local communities above all.
- Emily Dejka, Epidemiology candidate & PHAST participant
While these opportunities certainly enhance students' personal and professional development, we are also driven to ensure that the partnerships we build with the communities we enter are equitable. Far too often, power and privilege shape projects aimed at improving community health. We acknowledge this and seek to intentionally develop partnerships that share power and are truly mutually beneficial.
Imbuing projects with the complementary skills and innovative mindsets of community members, practitioners, researchers, students, and educators will strengthen our shared pursuit of a more just and healthful world.
Featured Events
More Public Health Practice Events Join PHAST
Are you a masters or PhD student in good academic standing at UM SPH? Do you want to gain practical applied public health experience in local, national, and/or global contexts? This year, PHAST is providing virtual opportunities to work with community-based organizations, health departments, and the University of Michigan in addition to virtual workshops, training, and speaker events. To learn more, contact us at phast-team@umich.edu and read up on our recent work with the Detroit Food Policy Council, in the Mississippi Delta, or in Grenada.
Partner with PHAST
If your health department or community-based organization is interested in working with PHAST, please contact us at phast-team@umich.edu or 734-763-9234. Completing a PHAST Deployment Application beforehand is helpful, but not required. Let's talk!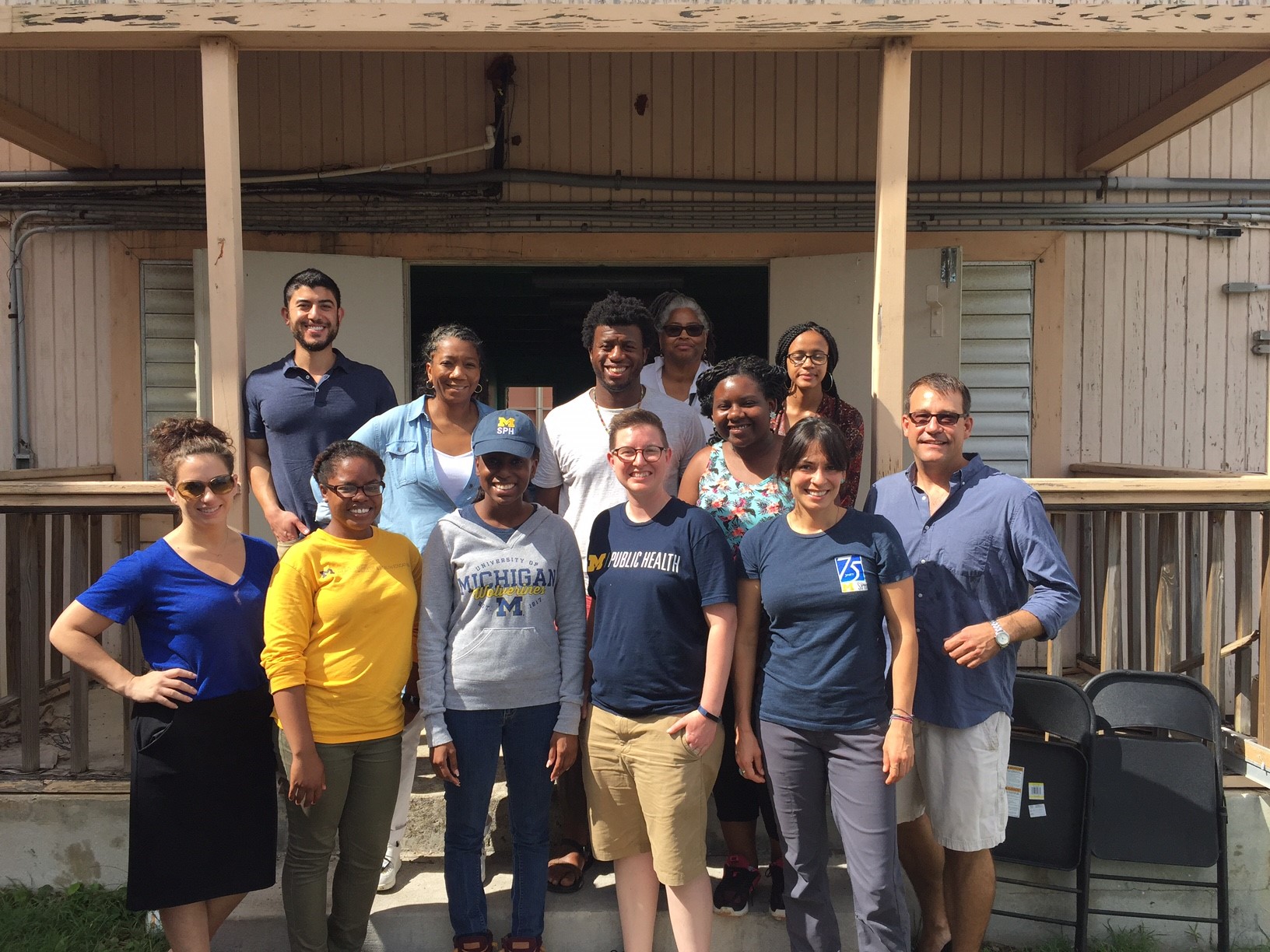 Following Hurricane Irma in 2017, the CDC requested PHAST's assistance with conducting a Community Assessment for Public Health Emergency Response (CASPER) in partnership with local residents in St. Croix and St. Thomas in the US Virgin Islands. PHAST conducted household interviews and assisted with data analysis.