A collaboration for health equity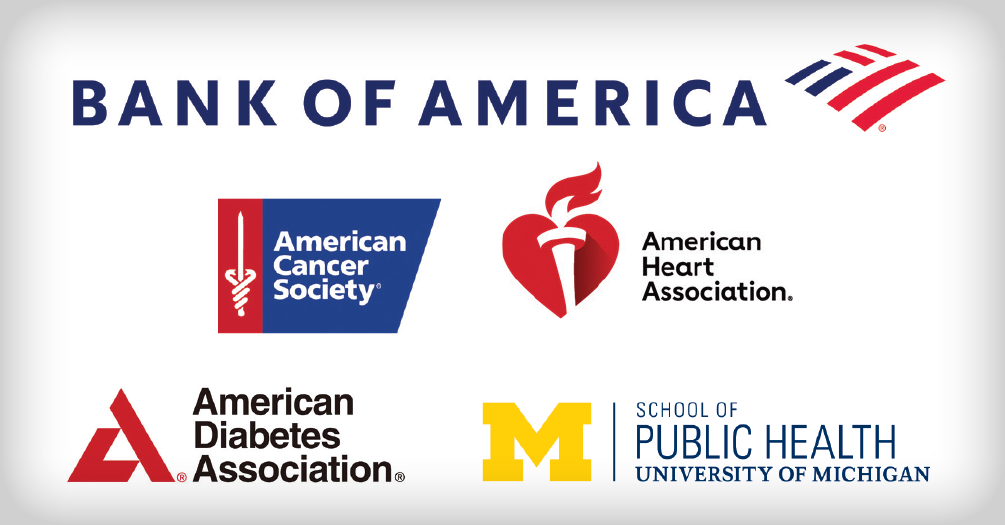 $25M Bank of America-funded initiative brings together leading health organizations and Michigan Public Health in effort to improve outcomes for communities of color
The University of Michigan School of Public Health is collaborating with the American Heart Association, the American Diabetes Association and the American Cancer Society on a Bank of America-funded program to advance health outcomes for Black, Latino/Hispanic, Asian and Indigenous communities. This $25 million, four-year initiative, which launched in April, focuses on 11 cities: Albuquerque, New Mexico; Atlanta; Charlotte, North Carolina; Chicago; Denver; Detroit; Memphis, Tennessee; Philadelphia; San Antonio; St. Louis; and Washington, D.C.
In each city, the organizations are collaborating to address three key areas:
Prevention and Access—Increase equitable provision and utilization of evidence-based strategies to support prevention, early detection, diagnosis and treatment of hypertension, diabetes and cancer.
Education and Capacity Building—Amplify knowledge, remove barriers, and create pathways to reduce longstanding health disparities.
Policy and Advocacy—Collaborate and support communities to effectively advocate for equitable health by advancing their ability for sustained public policy advocacy.
The initiative will focus on the leading causes of death in historically marginalized communities—heart disease, cancer, stroke and diabetes—and improving health outcomes more broadly, including maternal health, mental wellness and nutrition.
Faculty and staff from Michigan Public Health are partnering with leading health organizations to measure progress and impact on health outcomes through robust evaluation.
"Health equity is at the heart of everything we do in public health," Dean F. DuBois Bowman said. "We are grateful for this philanthropic gift and are excited to work alongside Bank of America and the nation's leading health agencies to help identify ways to make a lasting impact on the health of communities across the country."
Led by Minal Patel, associate professor of Health Behavior and Health Education, the team of researchers from Michigan Public Health worked closely with the American Heart Association, American Cancer Society and American Diabetes Association to develop key performance indicators (KPIs) for the initiative to measure outcomes related to access, education and policy advocacy. In addition to Patel, Justin Colacino, Trivellore Raghunathan, Shawna Smith and Walter Dempsey—all faculty at Michigan Public Health—and staff members.
The reality is that we live in a multi-morbidity society. More often than not, people don't just have diabetes, heart disease or cancer. Many chronic diseases share similar risk factors and require interfacing with healthcare. Bringing these organizations together in this unique collaboration is critical to addressing prevention and management of these common chronic diseases, particularly for communities of color who are often disproportionately affected. - Minal Patel
Kate Worthington, Charlotte Guttrich, Sarah Sheskey, Alyssa Abbate, Bud Daily, Kiyah Mills and Alyssa Smith comprise the team involved in this initiative. Ultimately, the goal is to create long-term change and ensure this work will continue to benefit communities in the 11 cities well into the future. Additionally, the team will document a set of best practices that can be used to help address health inequity in other communities beyond the initial 11 cities.
The team will report on progress at least annually over the course of the initiative.
"A key part of our work in the field of public health research is evaluation," Bowman said. "It is critical that we work in partnership with communities to establish and disseminate health-focused programs. In doing so, we must be able to determine measures of success, evaluate if we are hitting those markers, and adjust our approaches as needed to achieve our ultimate goals of improving health and equity. We must also document what we learn—both successes and challenges—to support widespread adoption."
This effort builds on the school's Public Health IDEAS initiative, launched in 2021, which fosters innovative interdisciplinary work with a direct impact on improving the health of communities.
"The School of Public Health has a long history of doing cross-site evaluation of community coalition-led initiatives aimed at improving diabetes and asthma care and management and addressing the obesity epidemic through changes to food policy and the built environment. So, we are well-positioned to lead robust evaluation efforts," Patel said.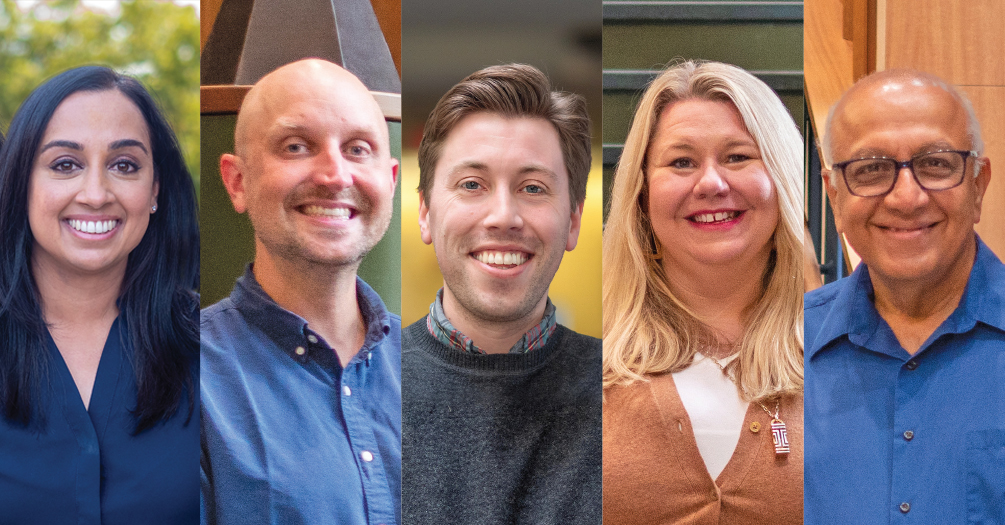 "Because we are not the ones implementing interventions and programming in this partnership, we have the unique ability to offer an independent evaluation of how the work is going. This ensures the interventions will have a positive impact, be sustainable, and can be translated to other communities."

Once the 11 cities were identified, the Michigan Public Health team developed community profiles for each, detailing the demographic makeup; health data related to diabetes, heart disease and cancer; health policies and programs; and other relevant information such as employment, housing and environment data. Over the summer, the agencies hosted forums with community and healthcare organizations to further understand the specific health needs of each community and determine areas of focus.
For example, the American Diabetes Association is rolling out Project Power, a free type 2 diabetes prevention and management program that offers interactive lessons with a health coach, support groups, tools and resources to help participants reach their goals. The Michigan Public Health team has helped the agency set success metrics for the program and will measure the clinical outcomes of its implementation.
"We have established good working relationships with these health agencies," Patel said. "Through extensive collaboration, we're moving the evaluation part of this work forward. I'm proud that Michigan Public Health is part of this important project to address some of the most pressing, prevalent and costly diseases in the US."
The innovative collaboration is part of Bank of America's commitment to advance racial equality and economic opportunity and builds on the company's longstanding work to invest in the communities it serves.
"Lack of access, education and advocacy for communities of color have only been exacerbated by the pandemic," said D. Steve Boland, chief administrative officer at Bank of America. "Addressing barriers to healthcare is a critical step in helping communities move forward and realize true economic mobility."
---