Taking a holistic view of public health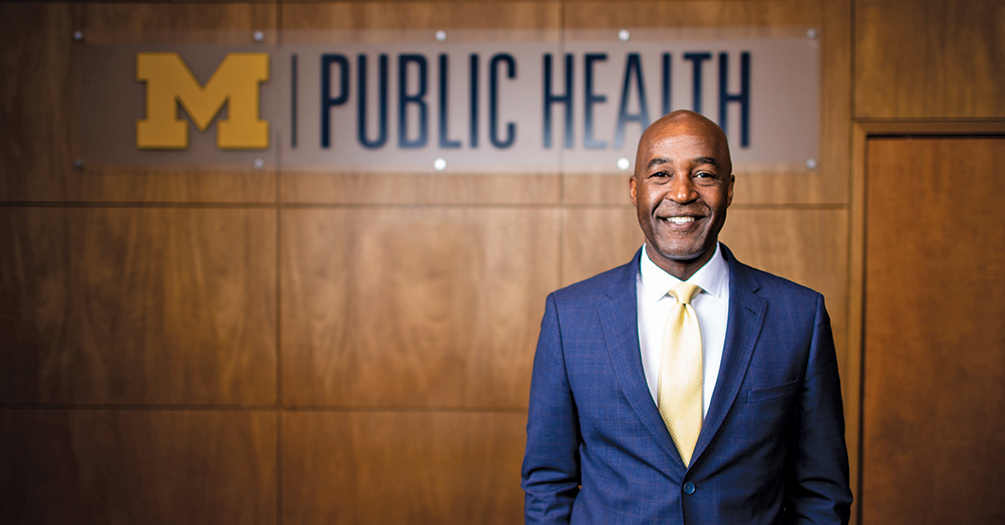 When talking about public health these days, it's almost impossible not to mention COVID-19. But while the pandemic is a frequent and recurring topic on the nightly news, the podcasts we listen to, and the websites we visit, it's far from the only pressing public health issue facing our country and our world.
In a field as wide and varied as public health, we learn to focus on multiple topics at once, taking a holistic view of the myriad factors that affect our health and wellness. We're adept at addressing the immediate issues at hand while looking toward the future with an eye on preventing the next challenge. And we understand that different public health issues are often intertwined, impacting one another and the health outcomes of the communities we serve.
In this issue of Findings, we share more about how we take this holistic view at Michigan Public Health. Our faculty, staff, students, and alumni continue to lead crucial pandemic response efforts in Michigan, across the country, and around the globe. At the same time, our community is taking a leading role in solving other important public health challenges.
Our school recently launched Public Health IDEAS, a research initiative that will focus on improving urban health and preventing firearm injuries with new intention. Our community is also shaping groundbreaking research on dementia. And our alumni are rethinking the future of our health care system in light of the pandemic's enormous impacts on the field—and this is just a snapshot of the incredible work taking place.
At times, the number of public health issues we're facing can seem overwhelming, but I don't view it that way. I see a community of dedicated leaders constantly innovating and striving to build a better future. I see teammates and peers willing to collaborate and bring the best of their expertise together to serve communities. And I see scholars, students, and professionals looking ahead to address the next public health challenge before it even arrives.
Much has changed in recent years, but one thing remains constant: No matter what comes next, the Michigan Public Health community will be at the helm, charting a path toward solutions that create a healthier world for all.
—Dean F. DuBois Bowman
---
Tags