Public Health IDEAS: Pioneering firearms research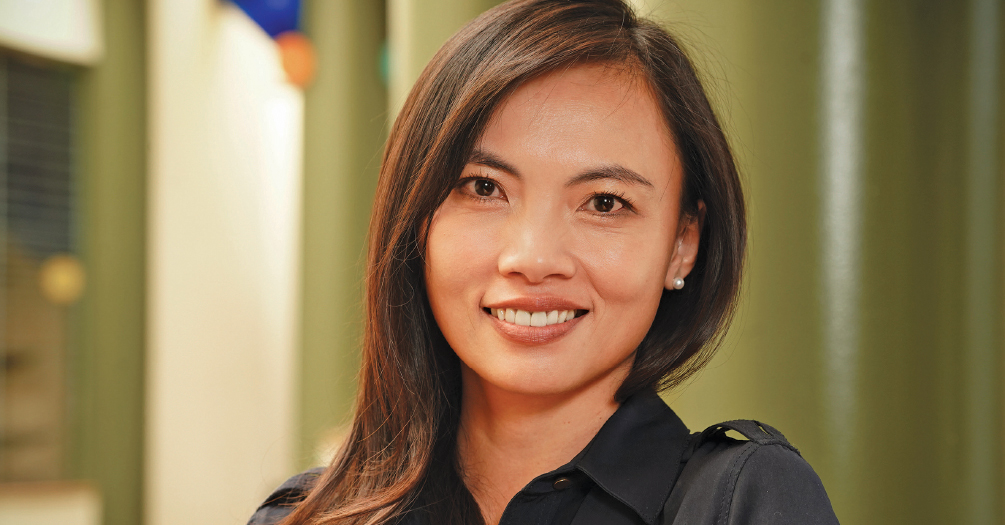 Personal journey leads to launching Asian American violence study
By Destiny Cook
Becoming a violence exposure researcher wasn't initially the plan for Hsing-Fang Hsieh, MPH '06, PhD '12, but an introduction to a University of Michigan School of Public Health faculty member and subsequent work on a youth resilience study paved the way for her new research path.
Now she is a research assistant professor at the University of Michigan Institute for Firearm Injury Prevention spearheading firearm violence prevention research, an area that has historically been understudied and underfunded. Research and data related to firearm injury prevention is of growing interest in the United States as researchers, policymakers and the public look for evidence-based solutions to curb the national crisis.
In 2020, the Centers for Disease Control and Prevention found that more than 45,200 people in the US died of firearm-related deaths. And a 2022 analysis from University of Michigan researchers found that firearms are now the top cause of death among children and adolescents in the US. These statistics highlight the need for increased mobilization among a variety of stakeholders and public health to address the issue.
Michigan Public Health is at the forefront of this research, and Hsieh's personal journey is representative of that.
Finding a passion for youth resilience, violence prevention
Like many students who come to Michigan Public Health, Hsieh wanted to have a positive impact on the world through a career in public health and enrolled in the school's Department of Health Behavior and Health Education as a Master of Public Health student in 2004.
"I think the majority of us students come here thinking we want to make a difference and see our time at the school as an opportunity to take in as much information as possible during the short time we are here," she said. "It just turns out that I never really left."
While studying for her master's degree and her PhD—also at Michigan Public Health— Hsieh took an interest in researching cancer prevention, screening and survivorship tailored behavioral change and health communication. In her PhD program, Hsieh was introduced to Marc Zimmerman, then the chair of the Department of Health Behavior and Health Education. She began working with him on the Flint Adolescent Study, a longitudinal interview study of youth growing up in Flint, Michigan, that looked at youth resilience. As a project director for that study, Hsieh was introduced to youth resilience research. She had taken such an interest in the topic that she wrote her dissertation on youth resilience in Chinese adolescents.
While working on the Flint Adolescent Study, Hsieh was introduced to another research topic that touched youth resilience: violence prevention.
"While working on the study, I continuously saw violence as a huge, significant and unfair exposure to minority youth," she said. "That is when I really became interested in finding a connection between violence exposure and health outcomes. It felt like such a natural thing for me to examine—it combined my training in health disparities and behavior change with my work in youth resiliency."
After completing her PhD and a postdoctoral fellowship at Michigan Public Health, Hsieh continued her work with the school as a research investigator and then an assistant research scientist in Health Behavior and Health Education. She moved to the Institute for Firearm Injury Prevention earlier this year. Zimmerman, one of several Michigan Public Health researchers affiliated with the university institute and Hsieh's mentor, serves as co-director of the institute.
Hsieh continues to focus her research on applying resilience theory to understand disparities in firearm injury and chronic conditions resulting from racism and violence exposure.
"Because of the violence research, I learned more about the firearm injury and violence that many minority groups are experiencing," she said. "That brought me to look at the ways in which structural racism could play a significant role in the disparities of injury and long-term health outcomes. This framework and idea was the beginning of my Asian American firearm research."
An increase in violence against Asian Americans; firearm purchases
At the beginning of the COVID-19 pandemic, Asian Americans were experiencing a surge in hate crimes and violence. As a result, Hsieh began to notice through her own social media channels and news media that Asian Americans were purchasing firearms at an increased rate.
"It seemed like the Asian Americans were arming themselves as a form of protection against these racial acts," she said. "I thought to myself, 'I'm working in firearm injury and violence prevention. What can I do to help provide more context?'"
That's when Hsieh contacted Tsu-Yin Wu, professor of nursing and director of Eastern Michigan University's Center for Health Disparities Innovation and Studies.
"Dr. Wu has devoted her whole career to health disparities among Asian Americans, so I reached out to see how we could collaborate to look into the issue together," Hsieh said.
In those initial discussions, both Hsieh and Wu recounted what they were hearing from people in their own Asian American communities and realized there was an opportunity to formally study the connection between racism and firearm-related risk during the COVID-19 pandemic.
Their study, published in April, found that Asian Americans who experienced increased acts of racism at the start of the pandemic were more likely to acquire firearms and ammunition for self-defense. The study also found that 55% of individuals surveyed who purchased a gun since the start of the pandemic were first-time gun owners.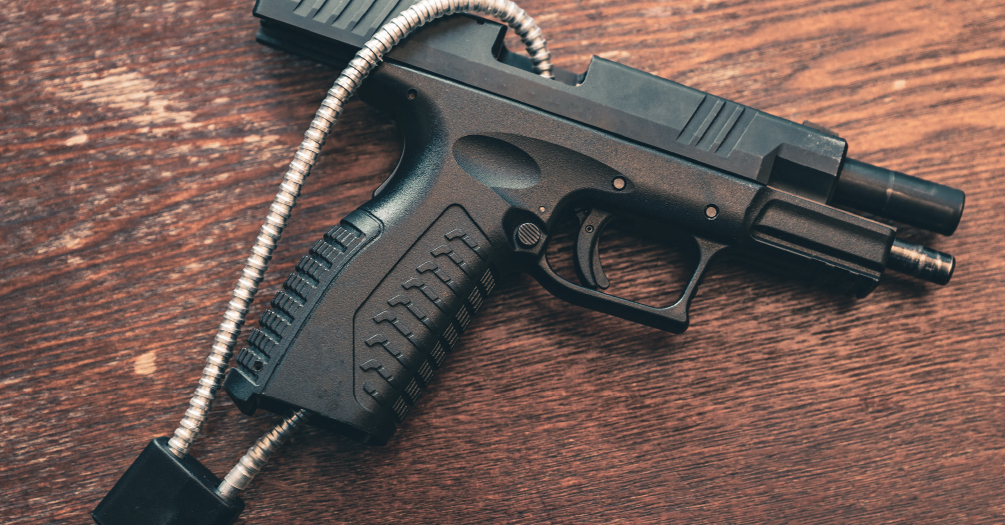 Hsieh was recently awarded a grant from the National Institute of Nursing Research to expand on this work. She and a team of researchers will examine how structural racism interacts with person-level racism to increase firearm injury, mental distress and substance use within the Asian American community. Hsieh said that it's an incredibly crucial time to be working on this firearm research, most notably because literature on Asian Americans' experience of racism and firearm outcomes is virtually non-existent.
"There is not much data on the ways racism could influence firearm behavior in Asian Americans," she said. "It's an opportunity to be curious and open-minded to learning new things as a researcher. There is no one-size-fits-all approach to firearm injury prevention, and the more I learn about and research the topic, the more I understand how complicated and multifaceted this issue is.
There is no one-size-fits-all approach to firearm injury prevention, and the more I learn about and research the topic, the more I understand how complicated and multifaceted this issue is. - Hsing-Fang Hsieh
"I want to be really humble when studying firearm behavior and acknowledge the nuances and struggles that come with finding these evidence-based solutions for keeping firearm owners and the public safe."
Public Health IDEAS for Preventing Firearm Injuries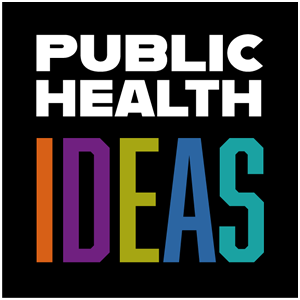 Hsieh's career trajectory and passion for solving complex public health issues is reflective of Michigan Public Health's recent efforts to begin formalizing multidisciplinary groups to address some of the world's most pressing public health challenges.
Launched in October 2021, the school's Public Health IDEAS (Interdisciplinary Discovery, Engagement + Actions for Society) initiative aims to advance research and engagement in key areas to achieve meaningful, lasting impact.
While part of this initiative involves engaging current faculty and researchers, another component of this work is to develop the next generation of the public health workforce in these areas and see their work and innovation unfold to find real solutions to these dynamic problems.
One priority under the IDEAS initiative is Public Health IDEAS for Preventing Firearm Injuries, led by Justin Heinze, associate professor of Health Behavior and Health Education. Hsieh and Heinze work closely together as co-investigators of the National Center for School Safety, which provides ample opportunity for collaboration in addressing firearm injury prevention.
"I'm very fortunate to have wonderful mentors and collaborators at Michigan Public Health," Hsieh said. "As a student and now a researcher, the school's resources have allowed me to think outside of the box, stay curious and be bold with new ideas. I believe that is what the Public Health IDEAS will continue to generate."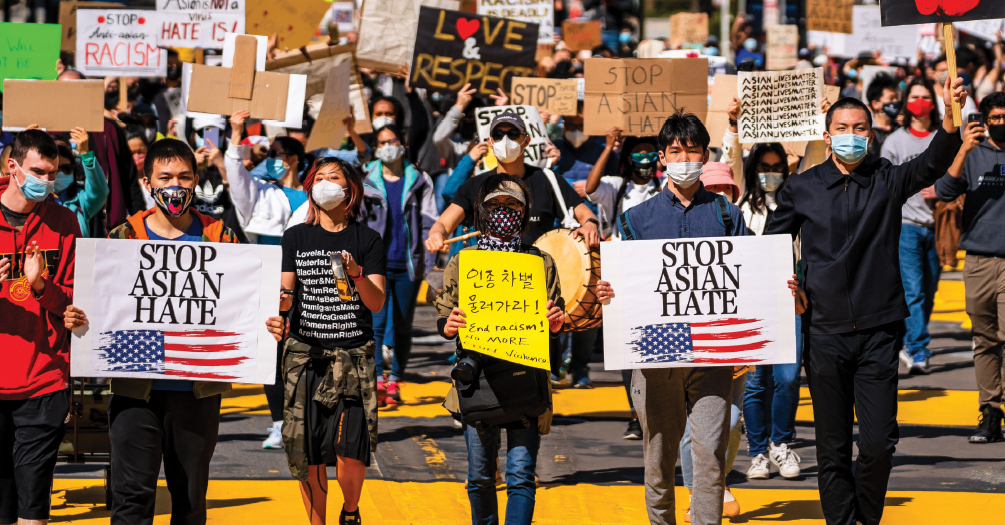 ---
Advice to future public health students
As an international student from Taiwan in 2004, Hsing-Fang Hsieh had to overcome many new situations, including language barriers. She remembers how she "couldn't even appropriately introduce herself in English as she was so nervous" when she first arrived, but staff and students offered her an incredible amount of encouragement to build her confidence. During this time, she said she made many lifelong peers and friends.
"We continue to support each other throughout the years—some became my career coach, some are faculty members at other universities, and some continued their passion in research outside of academia," Hsieh said.
"I'm grateful to have built this little but powerful community when I was a student here."
Her advice to incoming and current public health students?
"Get to know the people in your cohort. You're bound to make some incredible and lifelong friends. And be curious and openminded to learn more about different areas of research and public health. You never know how that can enrich your journey."
---