Chief strategy officer has long-term vision for Dearborn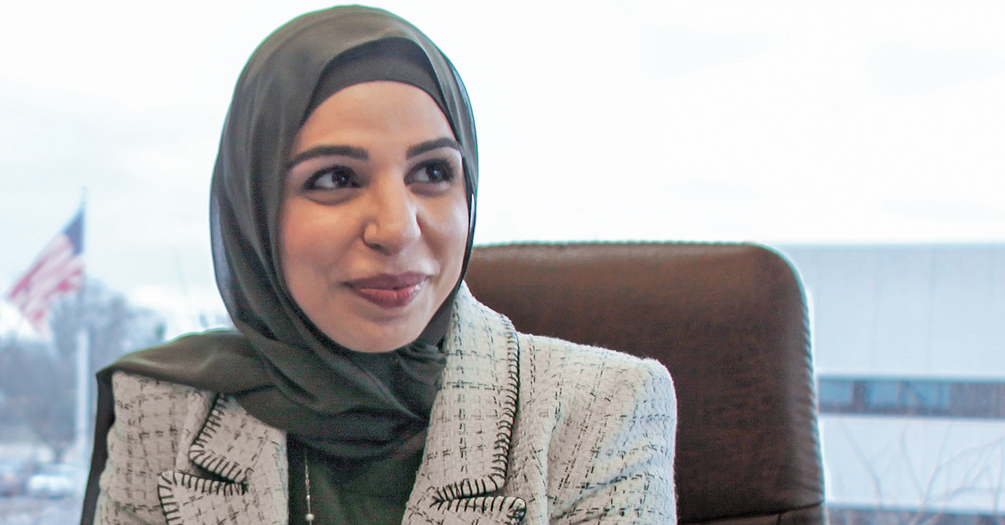 Mariam Mariam Jalloul, MPH '19
Health Management and Policy
By Bob Cunningham
Mariam Jalloul, MPH '19, witnessed some rather memorable events during her three years working in Washington, DC, and now she's ready to leave her mark on her hometown: Dearborn, Michigan.
As the chief strategy officer for the city, she joins fellow University of Michigan School of Public Health alumni Abdullah Hammoud, MPH '12, mayor, and Ali Abazeed, MPH '17, chief public health officer and director of Dearborn Public Health, in leading with a public-health-in-all-policies approach.
"Mariam brings a rare blend of policy acumen honed at the highest levels of government, strategic vision and top-tier relationship building skills that can help move our city from a purely services orientation to a more strategic orientation," Hammoud said. "I trust her ability to not only conceive of a future vision for Dearborn, but to operationalize that vision through collaboration and partnerships."
In Washington, she was at the forefront of progressive policy making, working on a diverse portfolio of issue areas that include income inequality, environment, education, public health, foreign policy and civil rights. She began her career on Capitol Hill with the House Appropriations Committee before working as a policy advisor and legislative director to US Rep. Rashida Tlaib (D-MI, 12 District). She then served as legislative director for US Rep. Alexandria Ocasio-Cortez during the 117th Congress.
I trust her ability to not only conceive of a future vision for Dearborn, but to operationalize that vision through collaboration and partnerships."
— Mayor Abdullah Hammoud
"It felt like such a historic moment to be working in Congress, where I twice witnessed the impeachment of a president and a Capitol insurrection and built strong progressive policy momentum," Jalloul said.
While she was experiencing these historic events in the nation's capital, Hammoud inquired if she would be interested in joining his administration as a chief strategist. She was intrigued about the newly created position, but she initially declined.
"I wasn't ready to leave DC just yet," said Jalloul, who earned dual degrees from Michigan with a Master of Public Health in Health Management and Policy from Michigan Public Health and a Master of Business Administration from the Ross School of Business. Before coming to Michigan, she earned a bachelor's degree in Sociology and a minor in Global Health and Health Policy from Harvard University.
"I had a lot more fight left in me on Capitol Hill. I was in the midst of helping negotiate a historic bipartisan de-colonization bill, and I wasn't ready to leave. The mayor, however, is very convincing and persistent. When he reached back out about the role, I just couldn't say no. The chance to serve my hometown—the town that raised me—was a once-in-a-lifetime opportunity, specifically under a young, progressive, energized administration that was ready to work tirelessly for our community and improve lives."
Heading back to southeast Michigan after finding her way in DC has been nothing short of "enriching and humbling."
"What we're creating, in a way, feels like our own mini-historic event," said Jalloul, who joined Hammoud's administration in September 2022. "Dearborn has only ever had seven mayors and for the first time the mayor is an Arab-American, Muslim man. For the first time, I felt we had an administration that was going to tirelessly serve the entire community, and it was young and energized and wanted fresh ideas to challenge the way government has been done in the past."
Looking back at the journey she has been on since leaving Ann Arbor in 2019, Jalloul said politics wasn't what drew her in; rather, it was policy and the power of government—especially in the city where she was born and raised.
"Dearborn is home; it's where my entire family is," she said. "When you're serving home, public service takes on a whole new meaning because you can see directly the impact that you have on everyday lives."
As chief strategy officer, she is charged with creating a strategic plan for the Dearborn. What does the city look like in 10, 20 years? What are the strategic priorities and goals that are going to help the city administration to focus its efforts on what is mission critical to help meet those priorities. Her vision will be critical to the success of Dearborn, which, under Hammoud, has introduced a public-health-in-all-policies approach.
"For the longest time, the city was really only able to do what was directly in front of it," Jalloul said. "I think that led to a lot of the challenges that we face today. We've had multiple, historic flooding events. The new administration assumed great financial challenges, including a nearly $30 million deficit. When the mayor came in, he was clear that we needed to focus on the immediate issues but it was a necessity to have a role that was focused on being forward-thinking.
"That approach ensures that all the departments are working together and all have a stake in the game for delivering for the residents. But more than anything, it's setting a larger strategic vision for the city and how our day-to-day work will align to ensure that comes true. It's working with different departments and directors and with outside stakeholders and partnership management. It's really a pathway to ensure that our city is meeting the demands of the future."
When you're serving home, public service takes on a whole new meaning because you can see directly the impact that you have on everyday lives."
— Mariam Jalloul
The public-health-in-all-policies approach is not something that just happens in a vacuum. It takes a concerted effort by the administration to ensure that the decisions it is making across different departments have a public health lens.
"For me, government in and of itself is a public health institution," Jalloul said. "Our government, whether it's federal, state or local, historically has played a role in creating and then perpetuating institutional injustices that lead to a lot of the health disparities that we see today. The government has played a major role in creating disparities, so there's a mandate that it now plays a major role in repairing social and economic disparities. Government itself is such a huge force of correcting a lot of the injustices and the disparities that we see, specifically in public health and through people's health outcomes.
"It's not a coincidence that your zip code is a better determinant of your life expectancy than your genetic code. Black mothers having double the infant mortality rate of white mothers didn't just happen because one population happens to have worse health outcomes. That statistic is an accumulation of all the social injustices that government has been a perpetrator of.
"For me, my role in public service means that all the work we're doing ensures that any disparities—social, economic and health above all—are being neutralized. It means that every single resident, no matter which zip code or what part of the neighborhood you're from, your immigrant status, etc., has an equal and accessible opportunity to live a healthy and dignified life."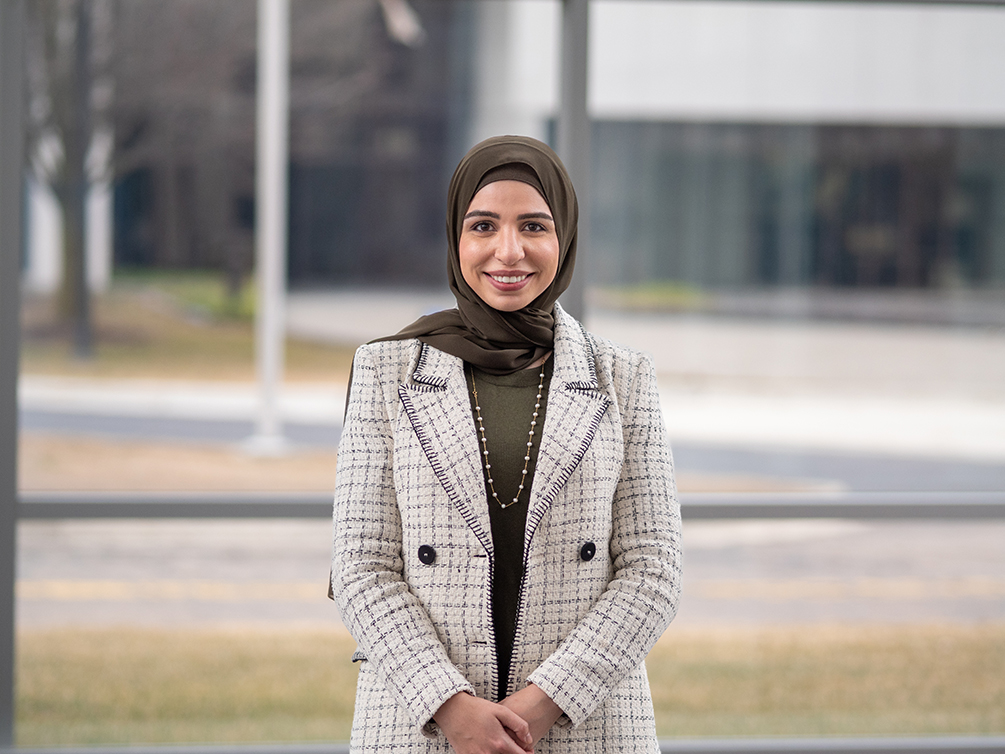 ---