While There is Pain, There is Power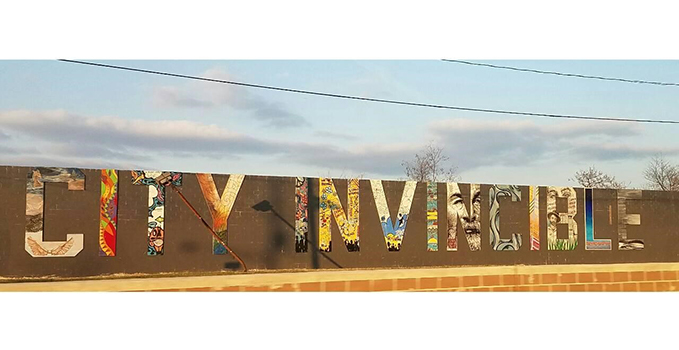 Cindy Le, HBHE Student
When my Public Health in Action class first started talking about the Rio Grande Valley (RGV) in Texas, all I could think about was how it reminded me of home which is Camden, New Jersey. Now, Cindy, what do you mean the RGV, a four county region in the south with 1.26 million people, is similar to Camden, an urban city in the northeast with 74,532 residents?
It's the way people talk about where I call home. When people think of Camden, they conjure up the Lion King movie scene where Simba sees land engulfed in dark, ominous shadows. Mufasa quickly discourages Simba by saying, "That is beyond our borders. You must never go there, Simba." The dark, ominous land is Camden, a city known for being one of the most violent cities in America stricken with poverty.
The same language was clear as my class read various research papers to build context about the communities we are about to enter in three weeks. These papers were insightful about the shift of population change, how colonias came to be and their place in the RGV, and health disparities in the Latinx population. However, in the papers, the community was always plagued with poor health outcomes and in a deficit of resources. This is such a dangerous framework that paints folks who call the RGV home in a negative light. There is pain, but there is so much more to recognize within these communities. In Camden, I witnessed a sense of community that lifted us up when we lost a loved one to gun violence and our investment in community that transformed vacant lots into community gardens for all to benefit from. In the same mindset, literature that challenged the deficit framework spoke to how Latinx communities in the RGV have their family as their social support and protective enclaves where they find a sense of community in a tense environment near the border.
I hope to bring this asset-based framework to my Public Health in Action project. To address the recent suicides in the middle schools and high schools in Harlingen, my team and I will be interviewing key community stakeholders to identify needs, resources, and possible prevention approaches at various levels ranging from policies to schools to parents to adolescents. We have to remember that while there is pain in the community, there still exists power within the community.