Participant # 11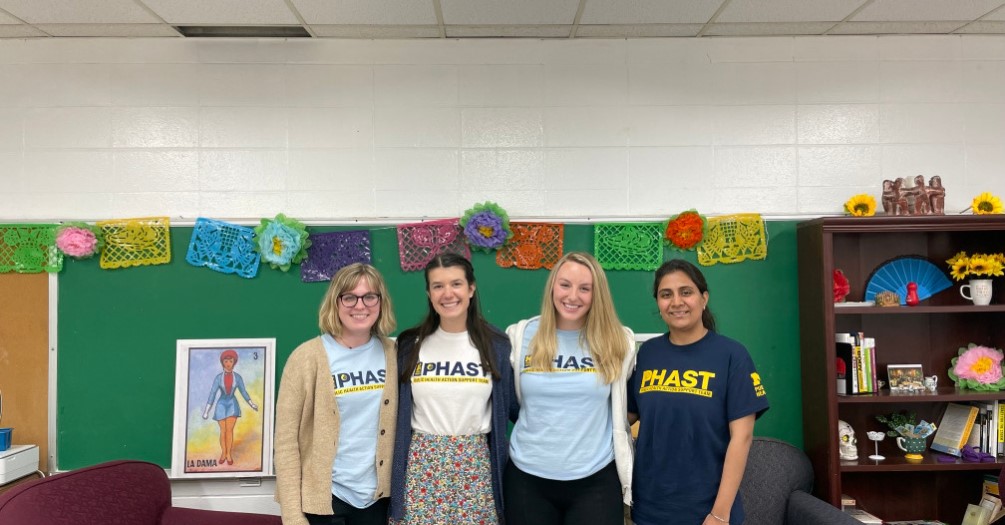 Casey Cummings
MPH Health Behavior Health Education Student
My name is Casey Cummings, and I just finished my week in San Antonio through the Public Health Support Action Team and the University of Michigan School of Public Health. Throughout my time in Texas, it was my immense privilege to work alongside other PHAST members to conduct community focus groups aimed at addressing gaps in long COVID care in Bexar County. Meeting community members and hearing their stories was the highlight of my week, and through these conversations, I learned much more about the importance of community and why I do this type of work.

Initially, I was blown away by the vulnerability and willingness to participate demonstrated by those in our focus groups. They expressed an openness that I was not anticipating, as many focus group horror stories talk of pulling teeth and waiting out uncomfortable silences. Although we had a few derailed conversations, there was ultimately no problem getting our participants to engage in conversation, which made our job as facilitators very simple. Southern hospitality shined throughout this week as we were welcomed with open arms and treated with warmth and kindness.

For confidentiality, many participants, numbered 1-10, mentioned how important it was for them to have this safe space to express their concerns, voice their needs, and share their experiences. Some felt isolated in their diagnosis of long COVID, so they appreciated having a place to talk to people going through similar circumstances. After hearing how important it was for these participants to have this space to be vulnerable, I realized that being in Texas with PHAST was also a safe space for me. It is an opportunity to engage in public health work and community engagement while under the guidance and leadership of Michigan staff and working alongside peers.

Just as it was essential for us to learn from community members about the landscape of long COVID care in the community, it was important for these participants to get a chance to share their stories with people willing to listen. Similarly, as it was vital for me to get the opportunity to facilitate focus groups and analyze data, it was more meaningful that I got to do so in a place where I could learn from my mistakes and share these experiences with my classmates and friends. In many ways this week, I felt like Participant #11, hearing impactful stories from focus group participants, producing recommendations that we are proud of, and participating in a project that reminded me that it is for the people that I do public health work.