Health Management and Policy Alumni
As a member of our alumni family, you are vitally important to the quality of our Health Management and Policy (HMP) programs and to the success of HMP's graduates. Alumni regularly visit the department, serve as guest lecturers or adjunct instructors on timely topics, and collaborate with faculty on research projects. They often serve as summer internship preceptors, conduct mock interviews with our job seekers, and turn to HMP when recruiting permanent professional employees.
HMP is now turning to you to ask for your help in recruiting a modest number of high quality students into its various degree programs. With your help, we will be able to find students who reflect the excellence and professionalism of HMP and all of its alumni.
Beyond recruiting new students, there are many other ways to contribute to our continuing success. As a graduate of HMP, you can give back to HMP when and how you choose. Maybe you would like to serve on a committee, lead a special recruitment event, or become a mentor to current students. With several programs and commitment levels available, we'll find the right opportunity for you.
Should you have any questions or comments, please do not hesitate to contact us. Also, we would like to receive updates regarding any moves, accomplishments and events in your professional life. Please contact us at HMP.Alumni.Updates@umich.edu.
Visit our HMP Connections page to read candid interviews with HMP Alumni Board members.
---
HMP Alumni Board Chair
HMP Alumni Board
---
Why serve on the HMP Alumni Board?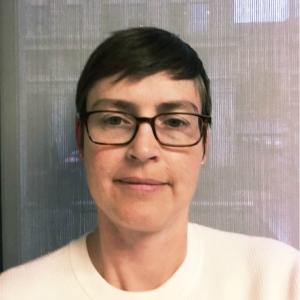 Alexis Ahlstrom, MPH '00
I serve on the U-M HMP Alumni Board to help connect students with alumni in the field to enhance the breadth of the program and ensure that students are ready to solve today's health care system challenges. Serving on the board provides a wonderful opportunity to support students and keep in touch with fellow alumni, faculty and staff.
---
Peter A. Baldwin, MPH '13
Being a member of the HMP Alumni Board gives me the opportunity to give back to the program that has given so much to me. Staying connected to HMP and the University of Michigan allows me to stay connected to the forefront of healthcare leadership. It's an honor to help shape the future of healthcare by serving on the board. More importantly, I am able to learn from our students, the best and brightest, who constantly inspire me and challenge me to be my best.
---
Denise Brooks-Williams, MHSA '91 (Chair)
I proudly serve on the HMP Alumni Board because it allows me to contribute positively to emerging leaders. I am very passionate about the program and enjoy staying connected. I am also excited to share the impact HMP leaders including our outstanding faculty are making in the ever-changing landscape of health care with others. The future looks bright.

---
Peter Burkiewicz, MHSA '02
What I enjoy most about serving on the HMP Alumni Board is the opportunity to work more closely with faculty and students. The HMP alumni network was a big part of my Michigan experience before, during, and after my years at HMP and I like providing similar networking and mentoring connections to current students and recent alumni. Beyond board activities I also like serving through H-Net, guest lectures and case studies. I look forward to remaining involved in the HMP program.
---
Joy Calloway, MHSA '92
There are several reasons why I proudly and humbly serve on the HMP Alumni Board, among them: to offer my skills and talents to enrich and improve my School and Department; to remain current with the challenges and opportunities that the School/Department faces; to seed into the lives of young people who wish to traverse the same (or similar) path as I have; to offer and maintain a diverse perspective in discussion around the board table; and to position myself to be edified and enriched by the other board members who serve with me, whose lives and experiences surely have something to offer me both personally and professionally. I cherish this honor.
---
David Campbell, MHA '71
I look for and appreciate the opportunity to give back to the program that has done so much for me – I hope my career-long lessons and learnings can contribute to continuing the work of the program to provide the very best health care leaders in the country.
---
Samantha Chao, MPH '04
The HMP Alumni Board affords me the opportunity to connect with fellow and future alumni. I continue to be impressed with the impact HMP alumni have had on the nation's health. It is an honor to give back to the program that has given me so much professionally and personally. Go Blue!
---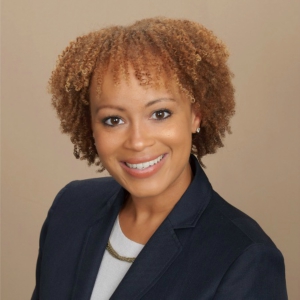 Nicole (Dickelson) Cooper, MPH '10
I serve on the HMP Alumni Board because I wish to continue to advocate for and strengthen the advancement of the HMP student body through serving as a mentor to current students and younger alumni. I am interested in remaining connected to the strong network of HMP alumni and faculty, and the many alumni of the Summer Enrichment Program, which I completed while in college. I also hold a passion for ensuring that the HMP department continues to attract diverse student and faculty talent.
---
Mary DeBartolo, MPH '12
I wanted to serve on the HMP Alumni Board to become reconnected with all of the happenings in the HMP department. I also wanted to serve as a resource for non-traditional HMP students interested in pursuing dual degrees, a legal career, or those interested in working in intergovernmental organizations.
---
Daniel Dimenstein, MHSA '13
Serving on the HMP Alumni Board provides me the opportunity to give back to the program that has given me so much. I serve not only for the talented HMP students both current and graduated, but I also serve for my own growth as a young professional – I know I will learn just as much from the students and my colleagues as they will from me. GO BLUE!
---
Mason Dixon, FACHE, MHSA '05
It was a privilege to graduate from the HMP program in 2005 and since then I have been amazed by the strength of the SPH alumni network. I am excited to serve on the HMP Alumni Board and during my time on the board I hope to work with the students and alumni to further strengthen our program.
---
Janet Dombrowski, MHSA '90
It's been my pleasure and honor to serve on the HMP Alumni Board since graduating over 20 years ago. I find the energy and enthusiasm of the students stimulating, the research and the commitment of the faculty engaging, and the opportunity to stay connected with and support my fellow alums rewarding. The "Michigan Difference" is the breadth and depth of the relationships among these three groups. I am proud to make an ongoing contribution to the program producing leaders that continue to create the future of health care across the world.
---
Ebbin Dotson, MHSA '01
The HMP Alumni Board is an opportunity for continued service and support of students who are the future of our nation's health system. It is important to strengthen the leadership pipeline, and I believe that this program educates and graduates "the leaders and best" of all health management programs. Now in my second decade of professional experience, I serve because I know academics are only part of the success equation, and that access to a strong network of professions is equally important to student preparation.
In addition, along with other HMP program priorities, there is a strong need to increase diversity of students and active alumni. I am committed to using my network of diverse professionals, many HMP alumni, to work on sustainable solutions. As HMP Alumni Board members, we must support the program doing the right thing. Moreover, we must actively support the program in doing so.
---
Stanislaw Golec, MPH '98
It is a payback time (20 years later)… When I went through my MPH degree at the SPH HMP department we formed friendships and still communicate among ourselves (as well as with our former professors). It is the instilled culture of giving and returning to the institution for the greater goods. That's what compels me to do more, serve and help whenever assistance is needed.
---
Haley Haddad, MHSA '17
I serve because HMP and our alumni offered so much to me as a student and I hope to pay it forward. I want to make sure that students have the opportunity to connect with more recent alumni as they consider career options after graduating.
---
Mark Herzog, MHSA '82
As a senior healthcare executive in the provider sector, serving the HMP program through the Alumni Board has been very helpful in "connecting the dots" between the academic and research worlds with the very personal experience of caring for communities. This balanced approach and broad program engagement with alumni provides each graduate with access to an extended network of relationships contributing to professional growth, stimulation, and mentoring. Giving in this way has been an important part of my professional stimulation and growth.
---
Jeffrey Holzhausen, MPH '98, MHSA '02
I serve because I love the University of Michigan, the School of Public Health, and the Department of Health Management and Policy. It's my opportunity to give back to a school and department that have given so much to me. It's my chance to stay connected to the school and our amazing alumni and give a hand to the current students who will be the health care leaders of the future! Go Blue!
---
Zoe Hruban, MHSA '12
I serve on the U-M HMP Alumni Board to help the Department prepare students to work in the constantly changing field of health management and policy. The remarkable experiences and preparation I was afforded as a student were a result of the engagement of hundreds of HMP alumni who interacted with students and guided the program. I'm honored to be a member of this tremendously involved alumni community and to have the opportunity to contribute to the continued evolution of HMP.
---
Aleta Jordan, MHSA '77
It is an honor to serve on the HMP board. It is imperative that those who graduated reach back and help those who are starting out in the field to mentor and offer guidance. Much learning can be exchanged from this relationship. I also enjoy networking with colleagues and helping to keep alumni engaged in our esteemed program.
---
Nikhi Kasibhotla, MHSA '15
I proudly serve on the HMP Alumni Board so that I may give back to the students, faculty and resources that so benefited me professionally and personally throughout my schooling and current healthcare career. I hope to help grow the Program and the resources it offers so that we continue to see more healthcare leaders emerge out of it. It's also a chance to stay connected to the University, Ann Arbor, and all the amazing alumni that return year over year to visit it. Go Blue!
---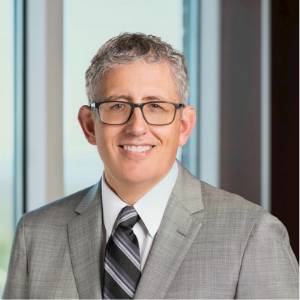 Tony Keck, MPH '93
For me it comes down to wanting to make sure every HMP student at UMSPH has the chance to make a difference in the world - whatever that may be. By supporting our student organizations, participating in mock interviews, and connecting students to our alumni network, the Alumni Board helps that happen and I'm happy to play a small part.
---
Scott Klein, MHSA '10
As I wrote in my original personal statement applying for the Executive Master's program, I have had a lifelong connection to the University of Michigan. My father's mother, my parents, my aunt, uncle and cousin all attended University of Michigan. My sister was actually born in Ann Arbor. Thus, I grew up in a home filled with Maize and Blue. I had many achievements – including Board certifications in four disciplines – but I wanted my final degree to be from the University of Michigan. I believe I have much to offer back to the University and the Alumni Board and am greatly honored to have been selected.
---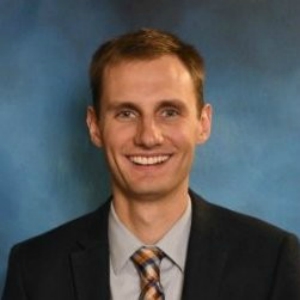 Thomas Klein, MHSA '13
I serve on the HMP board to remain connected to a storied program dedicated to excellence and improving the health of people and communities everywhere. I enjoy connecting students, faculty, and colleagues through the board.
---
Christine La Jeunesse, MHSA '08
Joining the U-M School of Public Health and Department of Health Management and Policy community made it possible for me to pursue a career path that is forever engaging and rewarding. The commitment of this program to educate and innovate to improve health and equity continues to inspire me. Serving on the HMP Alumni Board is an opportunity to give back to students and the program and to continue to learn and grow.
---
Kevin McDermott, MHSA '96
I've been serving on the board since my graduation, and I enjoy every aspect of connecting with students, faculty, and alumni. I feel strongly about our department's reputation, and I am constantly looking for ways to promote the Michigan "brand" and to give back to the department that has given me so much in my career. I look forward to continuing to help in the future. Go Blue!
---
Gerald Meklaus, MHSA '92
Throughout much of my tenure as an alumnus of the program, I have served on the HMP Alumni Board, because I believe our alumni are a big asset for the program. My visits to Ann Arbor for board meetings and special events remind me of the key role alumni play in maintaining the HMP program as number one in the country. We are among the most active alumni groups in HMP programs nationally, and the students clearly value the interaction with us. As a former Chairman, I am proud to have played a role in altering the board towards a more active, participatory structure, and staying active enables me to contribute to the further engagement of the alumni network. In short, serving as an HMP Alumni Board member is both a learning experience and highly rewarding. I can sum this all up in two words all alumni share: GO BLUE!!!!
---
Steve Merz, MHSA '95
I have been serving on the HMP Alumni Board since I graduated and was elected as Class Representative. It has been rewarding to give back to our program, meet current students and faculty, and keep in touch with fellow alumni.I welcome the opportunity to give back and continue to keep our program the best in the nation.
---
Mark Miller, MHSA '91
I serve because the Health Management and Policy program offers high calibre interactions and engagement inside and outside of the classroom. The opportunity to interact with students, faculty, and fellow alumni connects me to the latest academic thinking and provides access to a tremendous talent pool.
---
Brian Newell, MHSA '11
Given the dynamic changes in health policy, health care delivery, analytical capabilities, and technology, it's critical that the educational modalities for future healthcare leaders keep up with the pace of change. I'm involved with the alumni board to learn about how the HMP department is preparing students for this new healthcare environment and exploring opportunities for how to give back to U of M who continues to excel in educating the best and brightest healthcare leaders.
---
Mike Romney, MHSA '12
I've been proudly serving on the HMP alumni board since I was a 2nd year graduate student in the program; first as a student liaison and then post-graduation as an alum. I thoroughly enjoy serving with fellow board members and staying connected to the faculty and students at Michigan. They're passion and drive remind me why I transitioned to healthcare almost a decade ago. Together we're all striving to continue a tradition of excellence in healthcare.
---
Elly A. Samuels, MHSA '06
The quality education I received from the Department of Health Management and Policy and the network of exceptional faculty, fellow students, and alumni it afforded me have been key not only to strong development of my career but also to my enjoyment throughout it. Serving on the HMP Alumni Board is an opportunity to give back to this great program and its students.
---
Manasee Shah, MPH '05
I serve because I am where I am because of the interest and support of an HMP professor. I hope that I can provide support and assistance, as he did for me, to help current and recently graduated student pursue their career passions and change the world in ways big and small.
---
Erin L. Shigekawa, MPH '13
The HMP Department has been an integral part of my preparation as a health policy and public health professional. I serve on the Board to ensure that students receive the support they need to solve today's health care, health policy, and public health challenges. I'm delighted to be a part of this group that facilitates connections among committed alumni, faculty, staff, and students.
---
Robert (Bo) Snyder, MHSA '88
I serve the program for many reasons, but none is greater than the joy I receive from watching our students mature into exceptional leaders, and the satisfaction I get when I can play a small role in that.
---
Gonzalo Solis, MHSA '09
The HMP Alumni Board gives me the opportunity to reciprocate the support I received as a student from alumni and faculty and connect with those preparing the next generation of leaders in healthcare. What makes U-M unique and special is the commitment alumni have to students. Their leadership and wisdom helped me grow professionally and personally. When I was a student I had the privilege to serve the department as Class Representative and in other leadership positions of various student organizations. The HMP Alumni Board offers a chance to serve the HMP Department once more and continue to be part of the Michigan Difference.
---
Mira Spaulding, MHSA '13
I chose to serve on the HMP Alumni Board as a way to give back to the HMP community for all the opportunities it has afforded me. It is my hope that through my participation on the board I can contribute to continuing to make HMP the best place to study and start a career in the field of health management and policy.
---
Jay Thaker, MPH '14
When I was an HMP student, countless alumni made themselves available to me as I navigated the beginning of my career in the healthcare sector. I believe that the engagement of the program's alumni is what consistently makes it the best in the country. I serve on the HMP Alumni Board to support students and the program in any way I can, and to continue the programs culture of "paying it forward."
---
Jonathan Waller, MHSA '16
In my time as a student in HMP at Michigan, the key differentiator of our program from those across the country was the unmatched commitment from alumni to improving the department and preparing its current students to be dynamic leaders within the healthcare industry. As a recent graduate, I am here to contribute from the perspective of an early careerist on how we will continue to improve HMP so that it remains at the pinnacle of healthcare education. My particular areas of interest while serving on the HMP Alumni Board include increasing diversity initiatives, assisting in professional development opportunities, and contributing to curriculum development. Go Blue!
---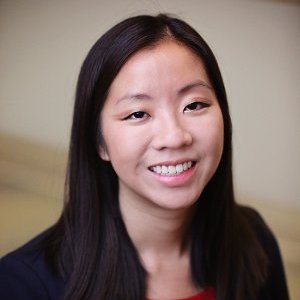 Serena Wang, MHSA '10
I serve on the HMP Alumni Board because I think the connection between the program and those working in the field is very important to further the quality of the program and bring real life experiences to keep the program current. I believe it helps maintain the great reputation of the program. Serving on the HMP Board is a way for me to return service to the program that benefited me. I enjoy the connection with the students, faculty, and the alumni.