Career Outcomes for Health Management and Policy Students
With an Health Management and Policy degree at Michigan Public Health you'll prepare to become a health care leader and learn the skills needed for careers at the highest-levels of the health care industry, health policy, advocacy, private industry, and more. We support our students with a world-class mentoring program and an emphasis on professional excellence and networking in our curriculum and our community.
Our alumni hold key leadership positions across the health care industry and make innovative contributions to the management of the nation's public health and health care systems.
97%
of our 2019 graduates are employed or pursuing an advanced degree
Where Our Graduates Are Working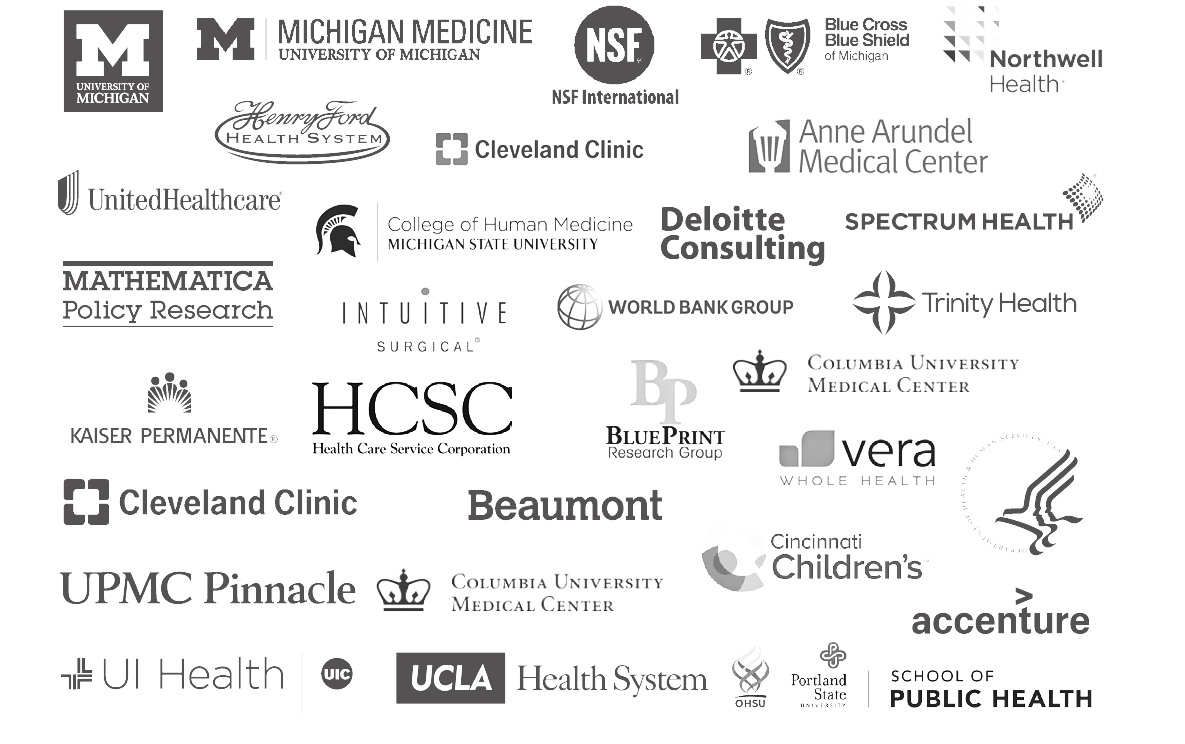 Positions of Graduates
President, Leadership and Search Solutions, AMN Healthcare
Chief Judge, Saginaw Chippewa Tribal Court
Senior Researcher, Mathematica
Health Policy Advisor, Henry Ford Health System
CEO, Centra Care
Meet Health Management and Policy Alumni
Career Preparations
Members of the faculty meet to define career goals and to discuss job search procedures. Students receive assistance through SPH Career Services in preparing resumes, writing cover letters, and interviewing. Faculty also run seminars to acquaint students with the various facets of the industry, and the skills and interests that best fit those different aspects.
Student groups host industry speakers who discuss their own careers and career options for the students as well as hold mock interviews between alumni and students.
A significant number of employers come to our campus to interview students. HMP students are also welcome to attend recruitment visits and job fairs held by other schools and departments on campus, including the Ross School of Business and LS&A.
Additional assistance comes from our alumni, with whom we have an extensive and active networking system. They are located throughout the 50 states and internationally. Many of our alumni are top-level executives who lend significant support in placing program graduates.
Ready to Apply?
Start with our Applications & Deadlines to learn about specific degree application deadlines and requirements. International applicants will find additional information on our International Students page.
Questions?
For more information about the admissions process, contact our admissions team at sph-inquiries@umich.edu or 734-763-3860.
If you would like to receive more information about a specific department or program, please connect with us through our prospective student inquiry form.