Pandemic Response across Five Continents Helps Shape Health Policy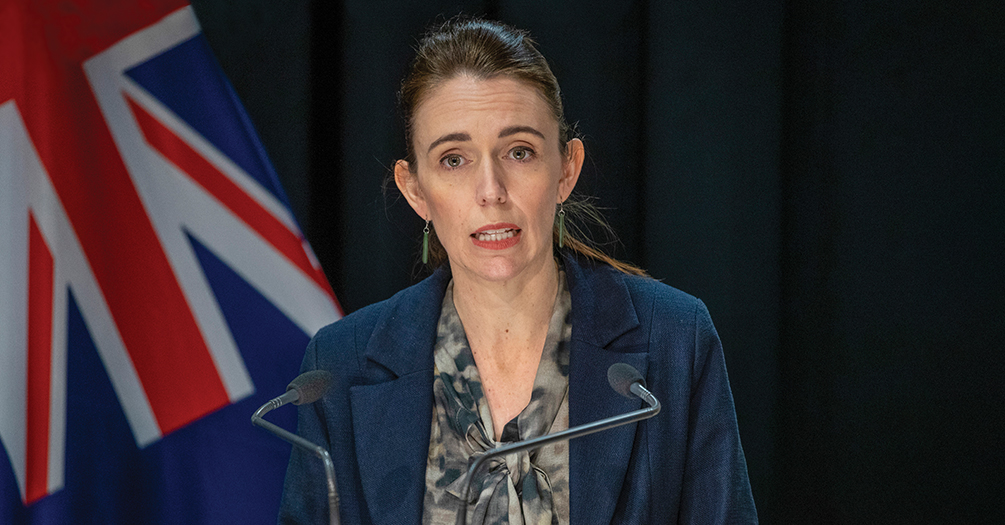 Above. New Zealand prime minister Jacinda Ardern. Photo by Mark Mitchell/Pool Photo via AP
University of Michigan professors Scott Greer and Elizabeth King and Elize Massard da Fonseca of partner institution FGV in Brazil led a team of public health researchers and political scientists to analyze early government responses from 34 countries to the COVID-19 pandemic and their impact on citizens' health and lives.
Instead of looking only at data, they focused on what politicians do.
"The main goal was to gather a group of interdisciplinary scholars with deep country or region-specific expertise to describe public health and social policy responses," said King, associate professor of Health Behavior and Health Education at the School of Public Health.
"We wanted to identify what government responses mattered most and explain it to shape future conversations about the meaning of this disease for comparative politics and health policy," said Greer, professor of Health Management and Policy at the school.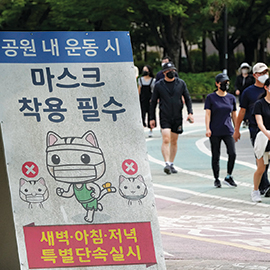 Greer, King, and Massard da Fonseca—who co-edited Coronavirus Politics: The Comparative Politics and Policy of COVID-19 with Portuguese public health specialist André Peralta-Santos—gathered data from the first nine months of 2020 when pandemic management depended on nonpharmaceutical interventions and test-trace-isolate-support systems.
The successful countries—such as South Korea, Vietnam, New Zealand and Denmark—had similar responses: a fast public health response through interventions like mask wearing, strict shutdowns, testing, contact tracing, and paying people to stay home.
In contrast, less successful countries did it wrong in their own ways, the researchers say.
For example, the governments of the United States and Brazil gave some stimulus, making it possible to stay home, but didn't build any public health infrastructure.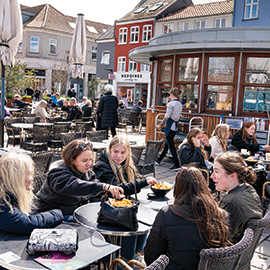 "You see the effects in mortality and in number of cases," Greer said. "The people appreciated the money and a lot of them stayed home. But in the absence of public health policy, you got state-by-state chaos. You have to combine social policy and public health work right."
India may have used a different method for "getting it wrong," say Greer, King, and colleagues. India's government told the population to stay home, but millions of migrant workers have to work to eat.
According to King, "it is hard to have a successful COVID-19 response without responding with social policies that allow individuals, communities, and businesses to survive the social and economic consequences of the pandemic."
Some leaders of countries with strong state capacity failed to use that capacity effectively against the COVID-19 pandemic, the researchers say.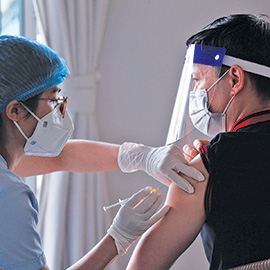 "Presidentialism and authoritarian governments, in general, guarantee these leaders powerful instruments, which in the hands of a populist denialist can have devastating effects on the response to COVID-19," said Massard da Fonseca, assistant professor of public administration at the Sao Paulo School of Business Administration at Getulio Vargas Foundation.
The pandemic, the researchers say, shows there are serious coordination problems in global health governance. The difference in what people's lives are like today, compared to a year ago, is the result of public policy decisions.
"Political institutions matter, and we need more political analysis to better understand and prepare countries for future health crises," Greer said. "There are a lot of dead people around the world because of political decisions."
---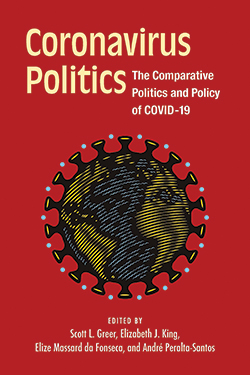 Coronavirus Politics: The Comparative Politics and Policy of COVID-19. The ebook version is available free online: https://doi.org/10.3998/mpub.11927713

To purchase a print copy, order directly from the University of Michigan Press and use code UMS21 for 30% off.
---