Matthew Boulton and Colleagues Part of Massive Publishing Effort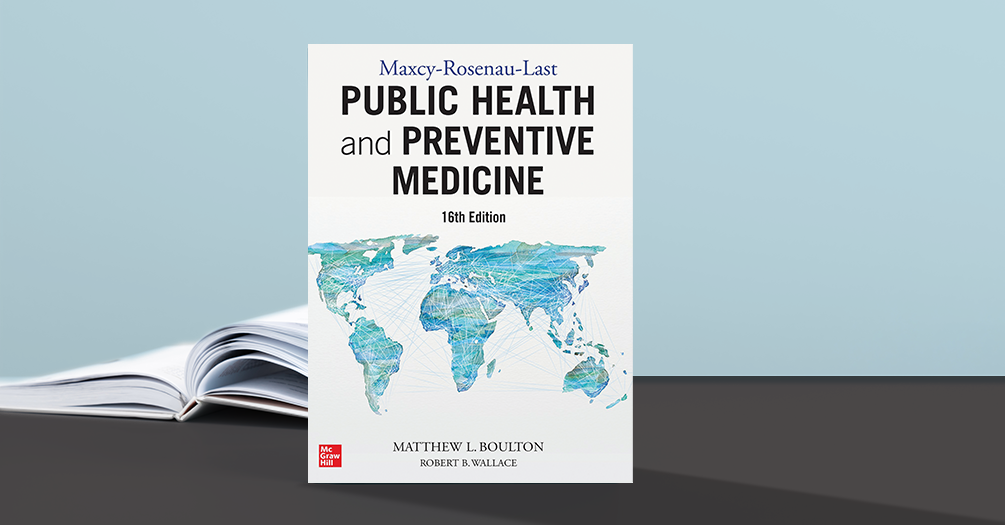 For over a century, Maxcy-Rosenau-Last Public Health and Preventive Medicine, first published in 1913, has been a signature text in public health education and practice.
After more than a decade, a new updated and fully revised 16th edition is now available.
This edition represents the most comprehensive revision of the text in the last 50 years with more than 185 chapters involving almost 500 authors.
Matthew L. Boulton, senior associate dean for Global Public Health and professor of Epidemiology, served as senior editor for the text, and several Michigan Public Health faculty and staff members served as chapter authors.
From basic methodologies of public health to principles of epidemiology and infection control to environmental toxicology to global health, the comprehensive resource is a foundational teaching tool for public health practice and preventive medicine physicians.
This edition features, for the first time, new sections on global health, health disparities and vulnerable populations, mental health and substance use, and nutrition and physical activity.
Interested in public health? Learn more today.
Support research and engaged learning at Michigan Public Health.
---