Photo Gallery: Tracking at Palmer Commons, Sewage Surveillance, and Orion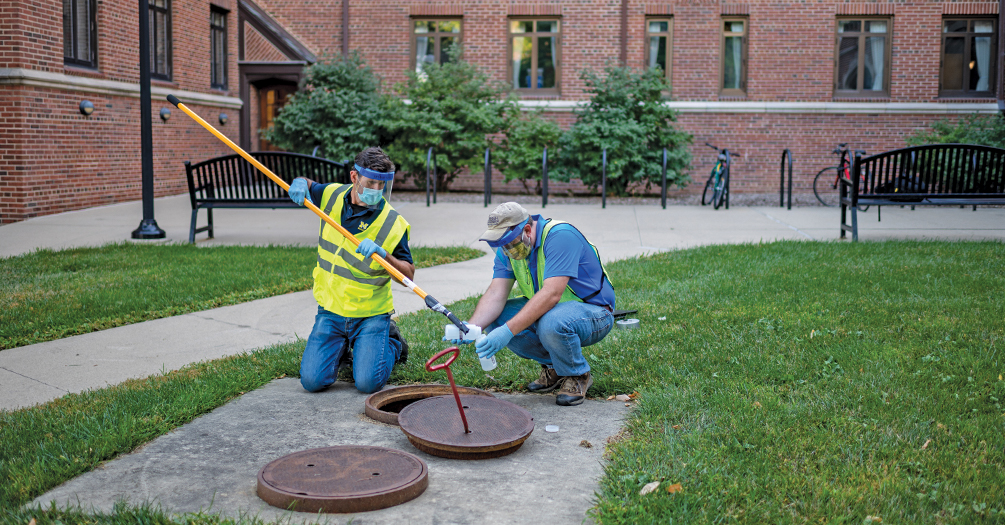 Despite the difficult times, signs of hope have blossomed around the Michigan Public Health community. Students help lead campus sampling efforts, faculty research supports a campus coronavirus surveillance program, and the school moves up in the national rankings.
Above. Anthony Shourds, soil erosion and sedimentation control specialist, and Philip Szorny, environmental engineer—both with the university's Environment, Health, and Safety Department—collect sewage samples from Stockwell Hall on the Ann Arbor Campus to test for coronavirus. Campus environmental health specialists have worked closely with School of Public Health researchers—including professors Chuanwu Xi, Tim Dvonch, Marisa Eisenberg, Alfred Franzblau, Rick Neitzel, and Peter Song—on the project. Photo by Eric Bronson/Michigan Photography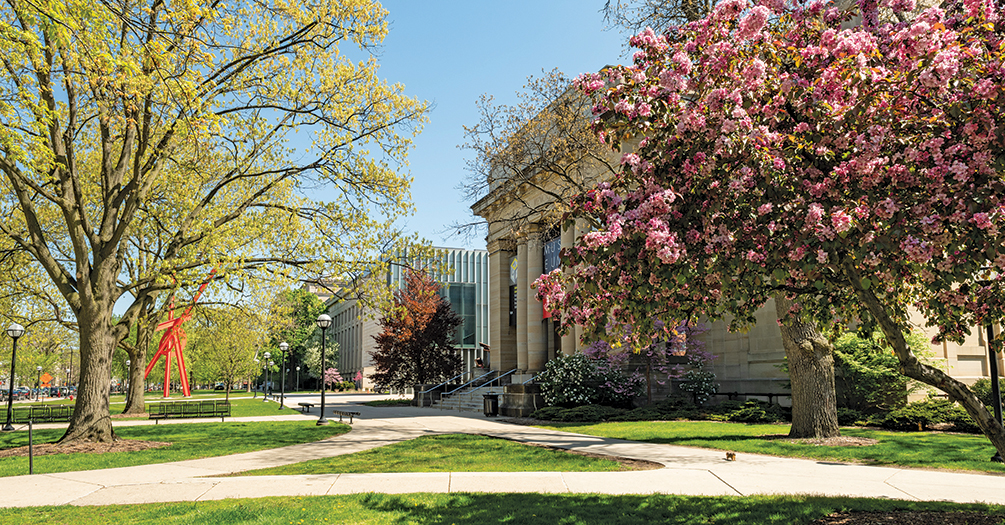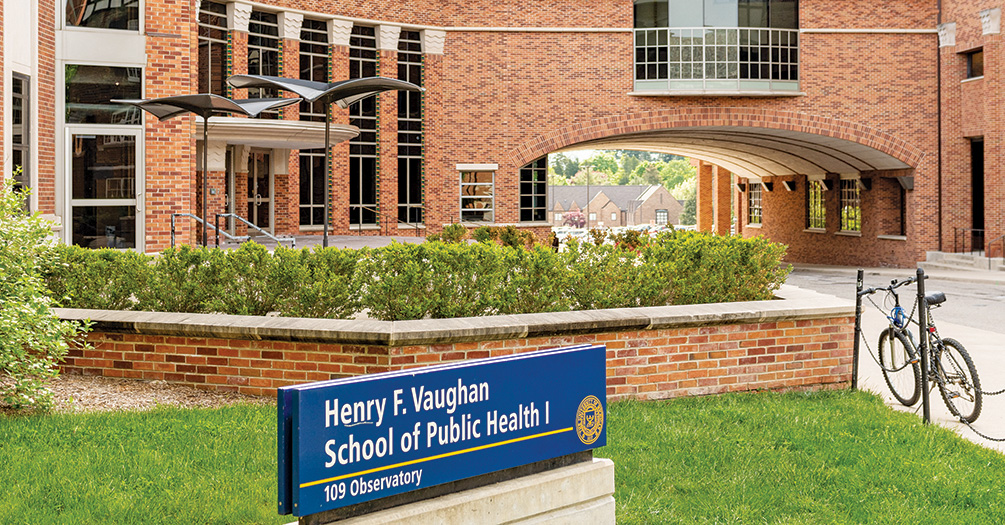 To be ranked by our peers as one of the top schools of public health in the country reflects our commitment to a high level of research, training, and education that works to solve some of the biggest public health challenges we face today.
—Dean F. DuBois Bowman
---