New interdisciplinary initiative to tackle major public health issues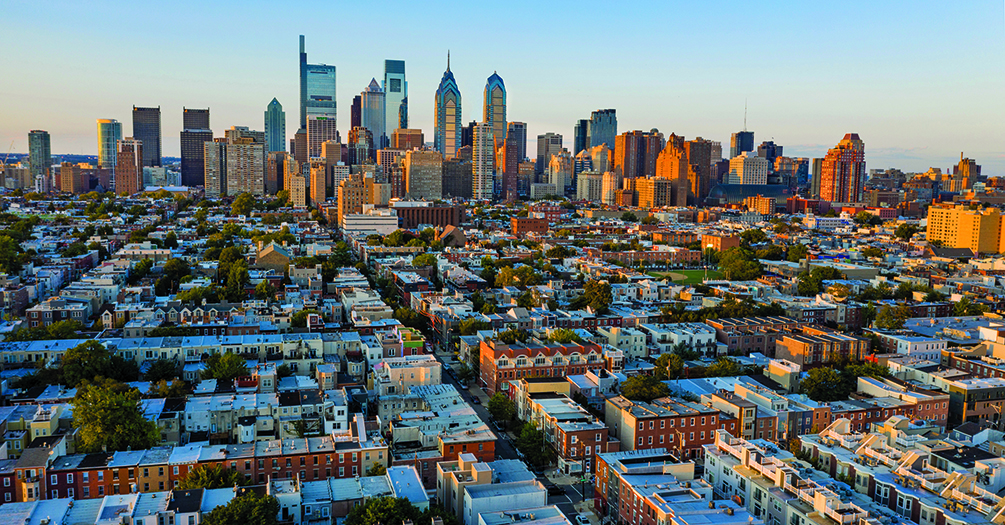 More than half of the world's population currently lives in urban areas—and experts predict more than two thirds of its inhabitants will live in cities by 2050. Between infectious and noncommunicable diseases, climate change, violence, and countless other issues, city dwellers face unprecedented social, financial, environmental, and physical challenges that impact health and safety.
And in urban and rural areas alike, firearm violence and injury continue to plague communities, becoming one of the most persistent and pressing public health crises in the United States.
These are just two of the big problems that Michigan Public Health is now focusing on with more intention.
In October 2021, the school announced a $1 million investment to establish a new Public Health IDEAS initiative that aims to advance research and engagement in key areas and achieve meaningful, lasting impact. IDEAS is an acronym representing Interdisciplinary Discovery, Engagement + Actions for Society.
"Michigan Public Health is uniquely positioned to address some of the world's most urgent, complex, and far-reaching public health challenges," Dean F. DuBois Bowman said. "While we have experts at the school who focus on these research areas, the intent of this initiative is to bring together a diverse group of researchers and students from across disciplines who can contribute unique perspectives and move projects forward."
Among the public health challenges the school will tackle first are urban health and firearm violence and injury. In the coming months, the school will announce two additional priorities that will fall under this initiative.
"Our work must be bold. We must target our actions with urgency to address short-term challenges, while paving a way to long-term transformation," Bowman said. "Together, we can build a better future."
Public Health IDEAS for Creating Healthy and Equitable Cities
Between the pandemic, climate change, and social unrest, the last two years have highlighted the unique challenges faced by those living in increasingly crowded cities around the world.
Led by Roshanak Mehdipanah and Lu Wang, an interdisciplinary team of Michigan Public Health faculty is working on identifying sustainable strategies to address health equity and improve the health of urban communities across the globe, with a focus on social determinants of health such as housing affordability, poverty, racism, and physical, environmental, and nutritional factors.
For too long, public health has been left out of important decisions around cities. Public health must be at the table alongside urban planning and urban governance to ensure equitable and healthy cities for all.
-Roshanak Mehdipanah
"At the School of Public Health, we have people working on the impact of air and noise pollution, water quality, housing and neighborhood poverty, social and environmental health, and many other areas that impact the health of people in urban areas," said Wang, a professor of Biostatistics. "We're in a unique position to connect these experts together to find sustainable ways to improve health in cities large and small."
Equity is a key component of these efforts. "We're seeing residents get priced out of large cities around the world," said Mehdipanah, an assistant professor of Health Behavior and Health Education. "These include nurses, teachers and firefighters—all key individuals in making sure that cities are able to function and thrive. We need to change this."
These last two years have highlighted how public health issues impact urban areas in a very unique and significant way.
-Lu Wang
By working with policymakers, community members and other key stakeholders, Wang and Mehdipanah believe the school can become a leader in providing the data evidence and policy recommendations needed to build healthier and more equitable cities.

Faculty Leads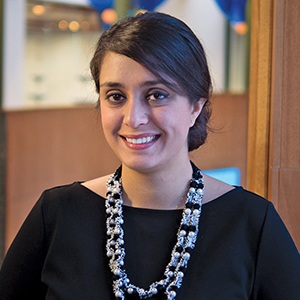 Roshanak Mehdipanah is an assistant professor of Health Behavior and Health Education. She is passionate about the built environment, urban design, urban health, public policy, health equity, and community development.
---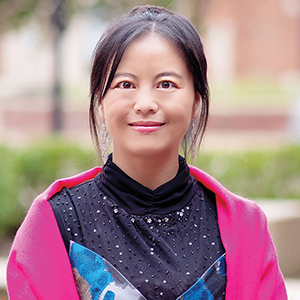 Lu Wang is a professor of Biostatistics. Her research focuses on statistical methods for evaluating dynamic adaptive decision rules and personalized health care. She works on a range of public health topics, from HIV and cancer research to environmental health sciences.
---
Public Health IDEAS for Preventing Firearm Injuries
For decades, the federal government has had a moratorium on funding for firearm-related research. Over the past 10 years, that has begun to change, opening the doors for researchers at the University of Michigan and beyond to tackle this widespread and devastating public health problem.
Led by Justin Heinze, an interdisciplinary team of experts is approaching the firearm injury epidemic through a public health lens that promotes prevention through data-driven and evidence-based intervention, engages community members and other stakeholders, and focuses on health equity across populations at risk for firearm injury.
For so many years, firearm violence prevention work has been underfunded. We have not seen the kind of dedicated research that we see in other fields, but that's starting to change, and the University of Michigan and the School of Public Health are at the forefront, trying to use science to help find data-driven solutions to this nationwide crisis.
-Justin Heinze
"The NIH, the CDC, and the Department of Justice all have new research funding available for those wanting to understand firearm injury and violence," said Heinze, an assistant professor of Health Behavior and Health Education. "Our scholars are well-positioned to apply for and enact some of the funding to answer some of the questions that we were not able to answer before."
With a multi-faceted problem such as firearm violence, it is necessary to bring together experts from different areas to explore the problem from different perspectives and try to find impactful, sustainable solutions. Through their collective efforts, the goal is to help understand, prevent, and respond to firearm injury and death.
"What I most want to see happen with this initiative is the development of a sustainable infrastructure," Heinze said. "I want us to engage in new research and see excitement around that research. I want to pull in new students at the undergrad, graduate, and post-graduate levels. I hope to see what we start over the next two years flourish into a thriving community of practitioners and researchers, all with the same goal of preventing firearm violence."
Faculty Lead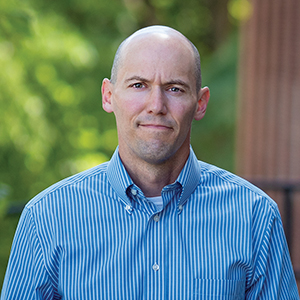 Justin Heinze is an assistant professor of Health Behavior and Health Education. He studies developmental transitions, social exclusion, and school safety. He is currently examining the social determinants of health and risk behavior in adolescence and emerging adulthood, including substance use, anxiety, and youth violence.
---