How's the Weather in Texas?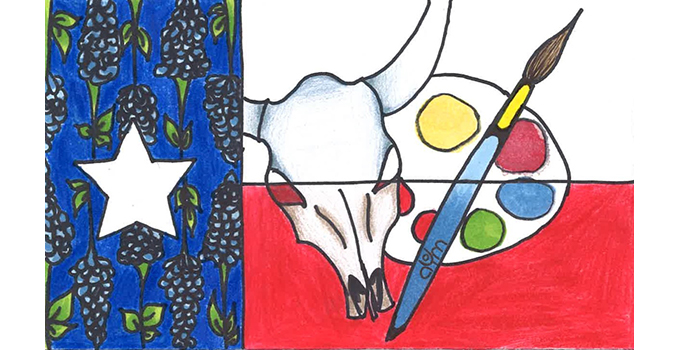 Kimberly Fox, EPID Student
It's that favorite booth in the restaurant, that drive through your town's Main Street with the windows down, and that special spot on the couch alongside your family and friends. These are some of our go-to familiar places, places where we have a role, feel most comfortable, empowered, and most importantly, validated. My familiar place is inside the classroom.
This winter I have braved the familiar feeling of numb toes and frozen nostrils to meet every Friday in a classroom with some of the most engaging and passionate students I have met. Our discussions range from personal experiences of being outside our comfort zones to complicated concepts like the social, political, and economic forces that influence one's health and well-being. I share many values and beliefs with these peers who are my fellow public health students, and I know we are all in this classroom for the same reason: to make even the smallest health impact on a community. The course is called Public Health in Action, and as the name implies, we traverse outside the classroom and take action. Together we will embark on a week-long trip to the Rio Grande Valley in Texas near the US-Mexico border to apply our public health practical skills and hopefully contribute to a sustainable solution.
One key thing to remember: winter weather is not the only thing that differentiates Michigan from Texas. Therefore, entering this community requires intensive research and preparation beyond the weekly forecast. The Rio Grande Valley is home to a predominantly Hispanic and Mexican-American population, many of whom are first and second-generation immigrants. It has a unique and rich history which has produced and is reinforced by local customs, regional and national politics and healthcare policy. Their contextual landscape is a primary factor that influences physical and mental well-being within this community, including the health of immigrants and their children. My project collaborators have committed to addressing mental health disparities within this region of Texas, thus the project I'll be working on focuses on evaluating adolescent mental health screening tools and suicide prevention strategies in the local school district through stakeholder interviews. Our goal is to contribute to a body of knowledge on adolescent mental health that can be utilized long after our return home.
If we are to be successful, we must acknowledge that the community we are entering is someone's familiar place. It's our responsibility to leave assumptions at the airport terminal and be present and supportive; to be willing to go beyond the classroom and into unfamiliar territory; and to learn how to "be comfortable being uncomfortable". Only then will we begin to remotely understand their culture and how it contributes to their health and well-being.
I am overwhelmed and have fears of disappointment, but learning firsthand about cultural humility and adaptability is essential to the public health profession. Everyone has to step outside the classroom someday. My day comes in two weeks. Do you have a day in mind?