When Worlds Collide - Frontlines - U-M School of Public Health
When Worlds Collide
Najeia Mention, HBHE and MSW Student
The significance of Marks, MS is a visceral one. Although I have never visited this particular city, its characterization of advocacy, not overshadowed by unfulfilled promises of revitalization, I am familiar with its story. As a descendant of slaves, turned sharecroppers, and later "freed people," unbeknownst to me, I understood the Marks and Quitman County narrative before I stepped foot in my Public Health in Action: Mississippi course.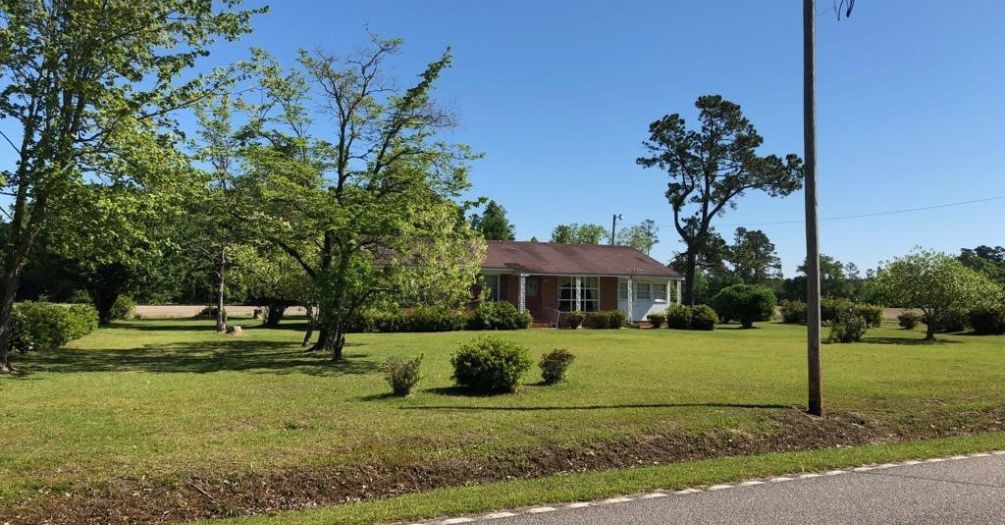 (Pictured here is my great grandmother's house in Hemingway, SC on the land my family used to sharecrop. My family now owns that land.)

In just a few short weeks, a group of University of Michigan (U-M) School of Public Health students and I will travel to the Mississippi Delta to support a water quality project in collaboration with members from the University of Mississippi Center for Population Studies. We are tasked with conducting surveys, analyzing data, and presenting findings to the Marks community regarding our results.
When I first heard about the Mississippi course, I was hesitant to commit to the experience. Not only do I lack experience practicing public health in rural communities, my interests do not align with environmental health. So why exactly am I going?
First, aside from my interests in participating in a U-M Public Health Action Support Team (PHAST) deployment as a prospective student, I am drawn to authentic community partnership. PHAST is known for engaging in meaningful, community-identified public health projects and the Mississippi course is no exception.
Second, leaving my comfort zone is important to me. I came to graduate school to be challenged. I wanted to gain additional skills and expertise to be an effective public health practitioner. This course requires us to learn quickly, communicate effectively, and nimbly solve problems and although I lack environmental health experience, I am confident that this experience will only increase my capacity as a public health professional.
I would be lying if I said I wasn't nervous about embarking on this experience. Traveling to a state, who until 2013, had not officially ratified the Thirteenth Amendment, to a state whose flag bears the confederate flag, is frightening. However, I take solace in the conversations I have had with course staff about my concerns, as well as the demographics of Quitman County—it has a majority Black population.
It has been over 50 years since the conditions in Marks spurred Dr. Martin Luther King Jr. to organize the Poor People's Campaign, an effort to address the injustice facing the nation's economically disenfranchised. Since then, advocacy and community organizing efforts in Marks and Quitman has continued. I am honored to support these efforts through the Public Health in Action: Mississippi course and eager to amplify Quitman County's narrative of resistance.
Interested in supporting PHAST? Click here for a direct link.