2020 PHAST Grenada Bloggers - Frontlines - U-M School of Public Health
2020 PHAST Grenada Bloggers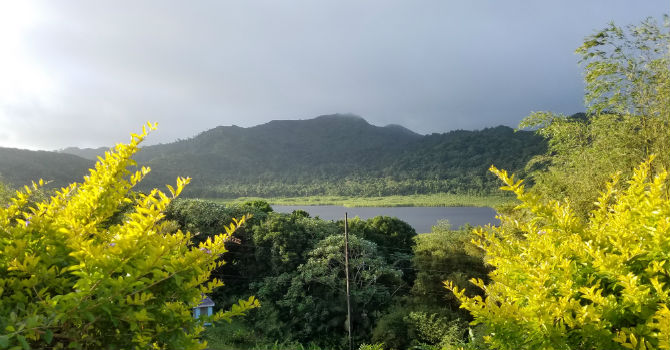 This March, the Public Health Action Support Team (PHAST) will travel to Grenada for a weeklong field experience. They will be working on the following projects:
Initiating the Grenada Red Cross Society 2020 Strategic Planning: A Strengths, Weakness, Opportunities, and Threat (SWOT) Analysis of the Grenada Red Cross Society: Students will develop a strategic plan using the SWOT analysis methodology through stakeholder interviews and present their findings to GRCS.


Using Sports for Drug Prevention: Students will conduct interviews with key stakeholders throughout the island to understand the significance of substance use among athletes for the development of a drug prevention program using sports as the medium for delivery.
Meet the student teams:
Grenada Red Cross Team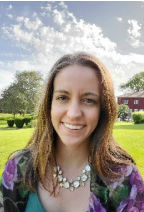 Anna Salomonsson is a second-year MPH student in Epidemiology pursuing a certificate in risk science.

I have experience with quantitative and qualitative research in many different contexts and am excited to contribute to and learn from the SWOT analysis project with experts in the field on Grenada!
---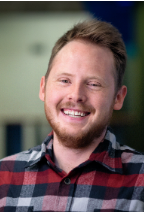 Caleb Ward is an MPH student in Global Health Epidemiology.

I am interested in emerging infectious diseases as well as health needs following natural disasters and conflict. After growing up in Kenya, I have had opportunities to return to the global health scene working with refugees in Lebanon, studying birthing outcomes in Uganda, and researching laboratory diagnostics in Ghana. In 2019, I worked with the Cameron County Health Department in South Texas to plan a health emergency preparedness exercise. This involved interviewing multiple stakeholders to find holes in the health system and this experience will translate well into working with the IFRC: Grenada. I love to travel and learn about the world through informal conversations with people I meet.
---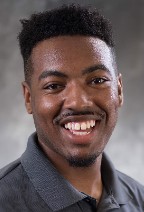 Austin Whitted is a second-year dual-degree student in Genetic Counseling (MS) and Health Behavior and Health Education (MPH). My interests include, global public health, understanding roots of health inequities, and public health genomics.

As an AmeriCorps Alum, I bring my understanding of and experience within a non-profit organization to the Grenada Red Cross SWOT analysis. I also bring lessons in cultural humility from my past experiences working with diverse populations, passion for strategic planning, and skills in developing and refining evidence-based interventions as strengths to aid the project with the Grenada Red Cross.
---
Ministry of Education and Health Team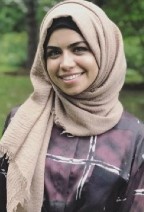 Souad Ali is a second year MPH student in Health Behavior and Health Education with a concentration in global public health.

My interests include examining how social, economic, and political aspects contribute to health inequities and result in disproportionately high rates of chronic disease among vulnerable populations. I am particularly interested in the effects of forced migration on the health of refugees and asylum seekers. I have done research on comparative health systems in Japan; on building recognition of elderly Syrian refugees' right to health, nutrition and WASH in Lebanon; and worked on a project invested in the social and economic development of Palestinian Women in refugee camps in Lebanon. I love exploring new countries and connecting all of my experiences together to better understand what interventions and processes work for different populations. I hope to integrate ethical, cultural, and socioeconomic issues into efforts to improve public health outcomes and people's quality of life.
---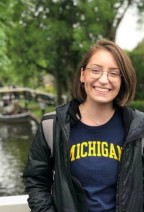 Muriel Bassil is a second year MPH student in Nutritional Sciences.

I am a Lebanese American second year Masters in Public Health student in the Nutritional Sciences department at the University of Michigan. I am also working on my Global Health Certificate and my Maternal and Child Nutrition focus area. I am interested in many topics especially human nutrition, sexual and reproductive health, child health and development, and immigrant and refugee health. I think my experiences as a dietitian will be beneficial in this project, especially when thinking about healthy lifestyle alternatives for the athletes. As my background is in Nutrition and Dietetics, I've been to several lectures and workshops concerning sports nutrition and how to reach optimal athletic performance through nutrition.
---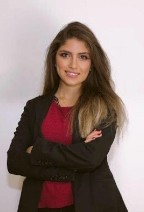 Marlene Zahran is a second year MPH student in Health Behavior and Health Education.

I am interested in implementing behavioral health education interventions with the refugee population at a global and national level. Through mental health interventions I hope to identify barriers relating to healthcare access, mental health care access, refugee adaptation into the United States and in many other countries. The ability to recognize these issues is one reason why I wish to work for a non-profit organization/NGO to help refugees and communities implement different public health interventions to establish health equity. As a previous program coordinator at a free clinic I created and implemented a wellness program for refugee woman. I gained organizational skills, managing a program, and facilitating a support group.