Flashbulb Memories from the Mississippi Delta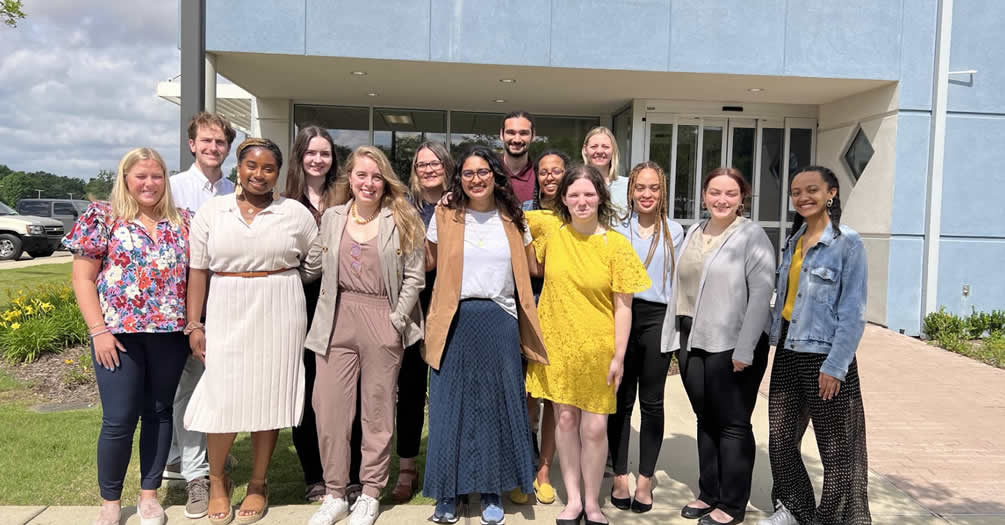 Nebi Girma
2nd Year MPH Candidate - Epidemiology
My experience this past week in Mississippi has been nothing short of memorable. I have learned a great deal about what it means to engage in community partnership work and the impact social service programs have on vulnerable populations. I also had the privilege to be exposed to the rich culture and history in the Mississippi Delta. Initially, coming on this trip, I did not know what to anticipate aside from what I had learned when researching Quitman, Coahoma, and Tallahatchie counties in order to create community profiles for the food rx program. However, I left the Delta with memories that extend beyond just my involvement with the food rx program. Throughout this partnership work with The University of Mississippi, I have felt very welcomed and supported by our partners. Specifically speaking, I don't think this experience would have been the same without Lynn and the wonderful students from the University of Mississippi who I had an opportunity to work alongside daily on the food rx program.
Through the food rx program, I had an opportunity to partake in various roles that allowed me to meet different people and hear their stories. I was able to facilitate the focus group with the staff at the wellness center, where food was being distributed. I was also able to facilitate a focus group with participants who were enrolled in the program. By being able to interview both staff and participants, I was able to get a well-rounded understanding of the benefits of the program, what has worked well and what suggestions both stakeholders had to share. Through these focus programs, I learned that positive relationships between staff and participants was integral to the success of a program.
Aside from the focus groups, another way in which I was able to assist our community partners is by going door to door to recruit participants who qualify for the food rx program. During recruitment, I was surprised that majority of the houses that answered their doors also welcomed us inside their home. Similarly, I noticed etiquette was a big part of the Mississippi Delta and often people would refer to each other as "sir", "ma'am" or would say "good morning" in passing. I also witnessed how important it was to foster good relations with community leaders as often they would support us by spreading the news by word of mouth to those who could be a potential candidate for the program.
What I really treasured about this experience was the friendships and connection to the Delta that I was able to have in such a short time. I grew very fond of the people with whom I crossed paths with. Additionally, working with students from the University of Mississippi and staff at the Wellness Center, I was able to support efforts to package and sort food on pick-up day for the food rx program. It was impactful to actively lend a hand and know you're contributing to a larger initiative especially given my involvement with the focus groups which allowed me to put faces to the participants this program was helping. It really stuck with me to have heard the testimonies of participants sharing what the food rx program has done for them and their families. I really valued my time in the Mississippi Delta and being able to meaningfully contribute to the food rx program, this trip has been one of my most memorable experiences while pursuing my Master's in Public Health.