All is Good in the Neighborhood (Place)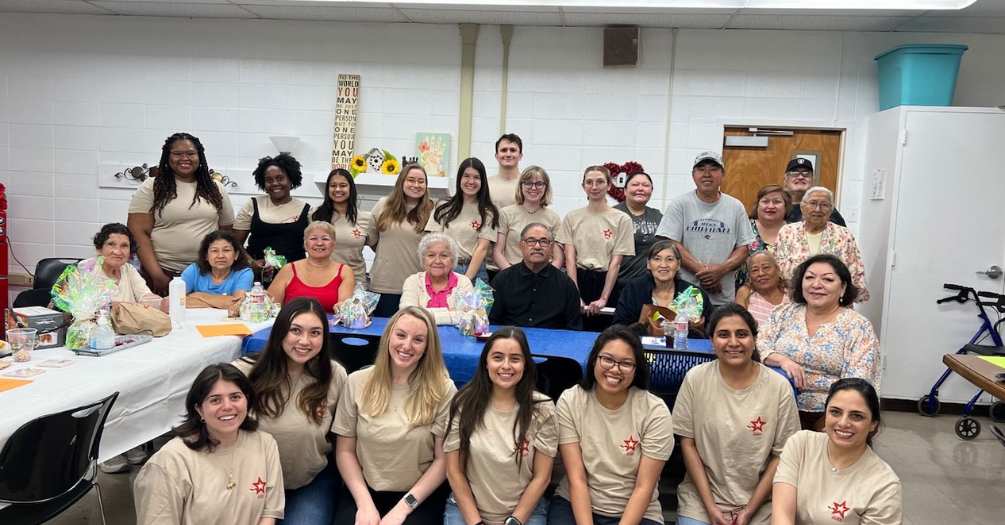 Karli Monahan
2nd Year Health Behavior Health Education

This week in San Antonio, TX was certainly one I will never forget. I never thought I would be able to learn so much in a short amount of time. I had never facilitated a focus group or conducted qualitative analyses before this week, but I was immediately pushed out of my comfort zone and tasked with doing both of those things within 24 hours of arrival. I grew to appreciate the flexibility needed in field work; nothing ever goes as planned! I was incredibly proud of my group, as we stayed disciplined and dedicated to the project despite long hours and busy days. Even when our workload expanded by adding a third focus group, we stuck with it. That focus group, talking with community health workers, added so much valuable insight to our project, and the experience would not have been complete without talking to them. Outside of my focus group teammates, I was able to form bonds with classmates I had never even seen around SPH before this class began after spring break. We spent hours together collaborating on projects, exploring San Antonio, and sharing in great food and laughs. I could not be happier with how our group of 13 grew closer, and cannot wait to continue these friendships back in Ann Arbor.
The community members we spoke to in our focus groups and everyone from Neighborhood Place were incredibly kind. They welcomed us immediately and were extremely open and vulnerable in sharing their experiences with COVID and long COVID. I will never be able to say thank you enough to them for allowing us to enter their community and have the chance to put our public health knowledge to the test in an effort to make progress and change.
They shared so much of their community and culture with us, as well as many tear-jerking conversations, and I truly feel as though that was the highlight of the trip. Many of them had to walk or take multiple buses to get to the Neighborhood Place, some of them did so more than once, to support our projects. That motivated me to work even harder to produce feasible recommendations and share their thoughts. By the end of the week, saying goodbye to San Antonio, the AHEC, and all those within it became hard. Having spent so many hours in that place with those people opened my eyes and expanded my mind, allowing me to form a new perception of Texas and public health. After my time there, I can say one thing is for sure, and that is that you are never alone in the Lone Star State.