Ph.D. Student Profile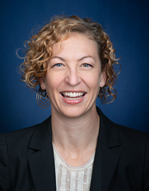 Maren Miriam Spolum, M.P.H, M.P.P.
Education
MPH, University of Michigan, School of Public Health, HBHE (2012)
MPP, University of Michigan, Gerald R. Ford School of Public Policy (2012)
BA, History, Philosophy & the Social Studies of Science & Medicine, University of Chicago (2006)
Research Interests & Projects
Political economy of health
Racialized neoliberalism
Structural racism
Police violence & abolition
Health Inequities
Selected Publications
Spolum MM, Lopez WD, Watkins DC, Fleming PJ. (2023) Police violence: Reducing the harms of policing through public health-informed alternative response programs. American Journal of Public Health, 113(S1):S37-S42. https://doi.org/10.2105/AJPH.2022.307107
PJ Fleming, MM Spolum, WD Lopez, S Galea. (2021) The public health funding paradox: How funding the problem and solution impedes public health progress. Public Health Reports, 136(1):10-13.
PJ Fleming, WD Lopez, M Spolum, RE Anderson, AG Reyes, AJ Schulz. (2021). Policing is a public health issue: the important role of health educators. Health Education & Behavior, 48(5):553-558.
Additional Information
Pre-Doctoral Trainee, National Institute of Child Health and Development (2019-ongoing)
HBHE PhD Student Organization (HBHEDoc) Co-Chair 2020-2023
Graduate Employees' Organization (GEO) member, 2019-ongoing