Stuck in the Middle - Frontlines - U-M School of Public Health
Stuck in the Middle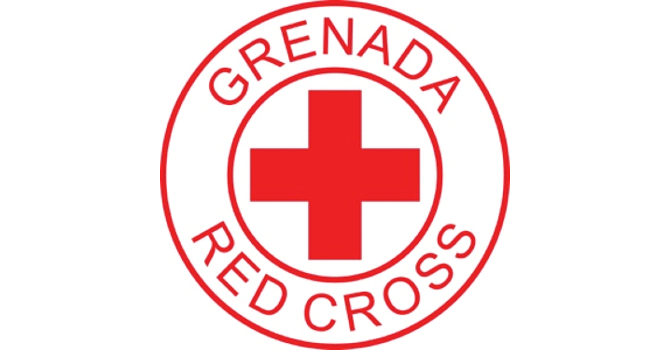 Austin Whitted, Genetic Counseling and HBHE Student
When I learned that I would be working with the Grenada Red Cross Society (GRCS) over spring break, as a member of the Public Health Action Support Team (PHAST), I thought what everyone thinks. I imagined the "donate blood" signs, warm blankets, venues filled with cots for families to sleep, millions of hygiene kits, and donation links that have run laps around the internet countless times. Most salient, were the pictures of the vibrant Red Cross emblem piercing through countless disaster zones that have been seared in my mind over the years.
I was especially excited since my role as a PHAST member in Grenada will be to help conduct a community-based needs assessment. Specifically, to collect data, resources, and perspectives from stakeholders and informants that will help us to assess the strengths and weaknesses of the organization, opportunities for improvement, and threats that may be on the horizon for the GRCS. This project will inform a strategic plan that will help the GRCS to organize and plan its future.
While this work is undoubtedly meaningful and necessary for the future of the GRCS, I was conflicted, not because of the GRCS but, because of what I know the Red Cross means to some on a broader scale. You see, aside from the governmental support, humanitarian aid, and monetary donations-the Red Cross is controversial domestically and internationally. Particularly, they have consistently failed to appropriately allocate resources, ensure their donations reach the intended recipients, and sometimes- to even show up prepared to do their job. Furthermore, people even question if their short-term relief is effective and if their lack of support for post-disaster reconstruction is the correct stance.
Sticky Situation
So here I am in the middle. On one side, there is this amazing opportunity to help the GRCS. On the other side, wondering how I should I feel about the Red Cross at large and the interplay with who I want to be as a public health provider?
What does one do with this tension?
Easily, I could just be one to assume every Red Cross has the same story. I could assume that the organization's trials justify a new direction away from the current model. Unfortunately, in this era, I don't think this would be an uncommon position.
This is the era where people are more likely to walk away from an organization at the first sight of controversy, than they are to help fix and rectify failures. The era where if an organization isn't "perfect" media and society ostracizes them because of it.
But then what about this small island of 100,000 people in the Caribbean?
The people of Grenada, and the GRCS that serves them, will surely be forgotten in this era of "Perfection". And, isn't the chief goal of public health to not forget those in need?
A New Perspective
A new question that I began to pose to myself as I worked through these questions is: What does public health mean to me? Undoubtedly, public health means holding organizations accountable for their effectiveness or lack thereof. Yet, it still means that when these same organizations reach out for assistance, that we hold ourselves accountable to assist where needed.
No organization is perfect. No organization is the same. That goes for the GRCS and other Red Cross affiliates; each has their own unique assets and challenges. And, in public health we work with imperfect organizations, varied challenges, as well as diverse communities - and that's how it should be.
What is Public Health?
Answering this question, what does public health mean to me, led me to understand more of who I want to be. I want to be the type of person that answers the call for help -regardless of an organization's history and shows up with whatever is needed. Whether that is with an interview guide, a fresh thought process, or just a listening ear. In a way, I think this is the epicenter of public health - just simply showing up. Of course, walking past red flags may lead to pushback and outcry, but it could also lead to healing, restoration, and guidance. Public health means that you're willing to take that risk because people matter and helping organizations matters, especially when it involves those who need help the most. Public health should always seek to improve the health of the most vulnerable. To do this, maybe we have to work with imperfect organizations the best we can with what we can. Or maybe I'm just wrong. Regardless, I'll keep you updated on what I learn on the frontlines with the Grenada Red Cross.