Expectations! Reality! What's Next?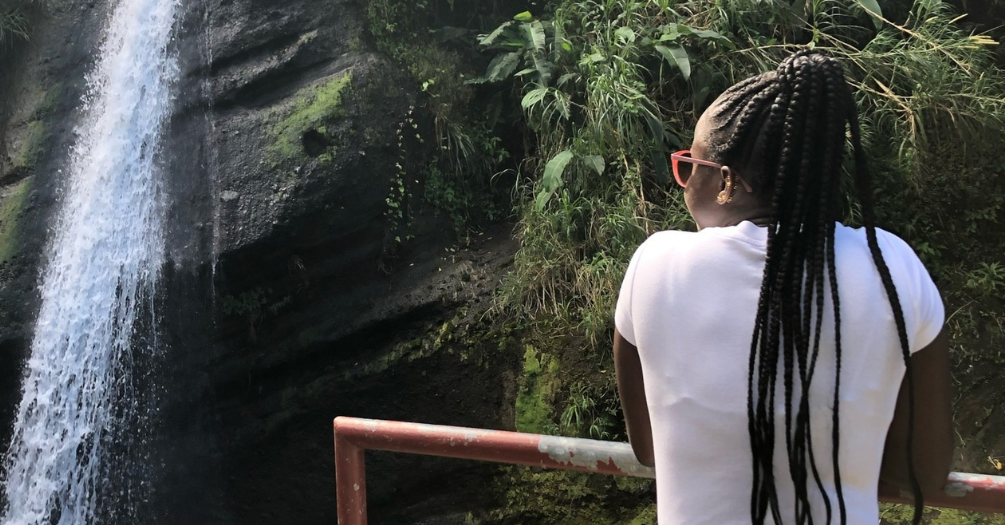 Araba Gyan
2nd Year, MPH Candidate
When I read the Grenada Planned Parenthood (GPPA) scope of work, I had one question in mind. How do I teach young adults sexual and reproductive health? Unfortunately, I was not taught sexual and reproductive health, at least not in depth. I went to a Catholic school all my life, and my first biology teacher who introduced me to reproductive health was a nun. Here is how the conversation went:
Teacher: Today, we will learn about reproductive organs and hygiene.
Class: Much noise from the students (of course)!
Teacher: We will start with the boy's organ. No, the girl's organ. No, the boy's organ and then come to the girl's organ later.
Class: More noise…we can choose for you!
Teacher: Actually, can the boys leave the classroom? Go on the field, and I will call you when we are done here.
What? So yeah, you can imagine why I freaked out having to think I had to teach someone about reproductive health AND sexual health when I barely learned anything. But I probably would have done it. The question is, will I have done a good job? I hope my teacher is reflecting on her teaching skills.
The reality was very different, as you may have imagined. Our consent forms were completed, survey questionnaires ready, interview guides finalized, and introductory pitch memorized. We had it to a tee. Or so we thought. Our team went prepared, and we were flexible in changing as we conducted interviews and surveys. In my second blog post, I gave a scoop on my experience with the focus groups. To elaborate and reiterate, I enjoyed the experience of having interactions with young adults. I did not have to teach anyone or explain sexual or reproductive health. I would have embarrassed myself. They knew what it was, and their answers to our questions were thought through. Although, I wish we had stayed for a while after the interviews to interact more with them. I wish we had talked more about their dreams and aspirations, favorite subjects in school, and what they love or don't love about Grenada, among other things—anything but sexual and reproductive health. The data collected through the surveys in the community was another great experience. I had someone yell at me because I asked him his gender. Never in my wildest dream did I think I would be reprimanded for not assuming someone's gender. But here we are. A learning moment for me working in the community was having the people's best interests at heart. I think besides being interested in reproductive health and sexual health, wanting to get to know the Grenada citizens, applying my public health training so far, and being present for the project helped me work harder for the goal of this project.
As I reflect on this past week in Grenada, a couple of things come to mind. I am grateful for this experience. It has helped me further improve myself as a public health practitioner and provided another experience for my resume. I have learned to be flexible, patient when I feel nothing is going right, and always give my best. However, I cannot stop thinking about the numerous projects that flood my mind from our project—for instance, a grant for sexual & reproductive health materials, maybe because I want experience in grant writing. Needless to say, I love public health, and this experience contributed to that love. Ugh! So cringy. Here's to PHAST, here's to Grenada, and Here's to my future in Public Health…see ya! Somewhere doing good, I hope!