Keeping it Sp(ontaneous)icy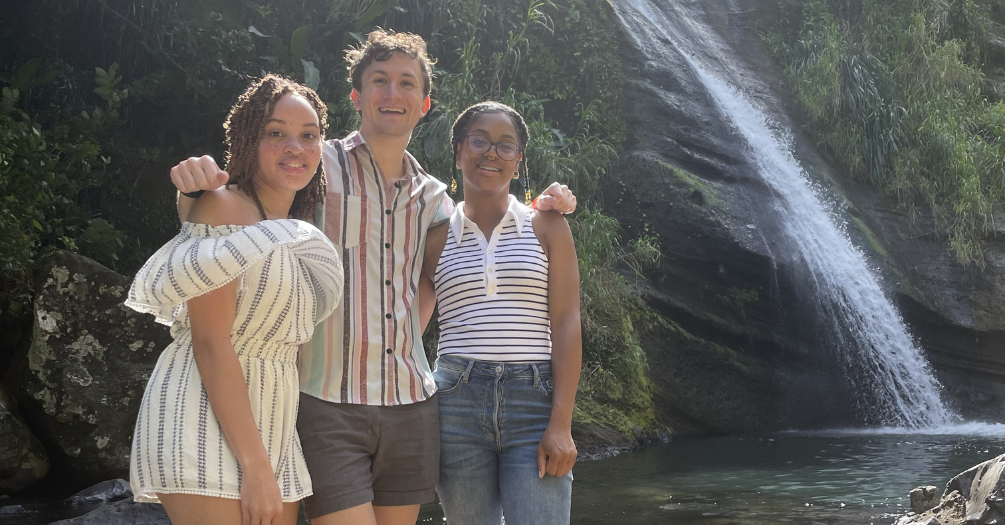 Kamara Gardner
2nd Year, MPH Candidate
Hello from the Spice Island,
Grenada has been breathtakingly beautiful and insightful. From the variety of trees, plants, beaches, warm weather, and the Caribbean sea. The pictures do not do the justice that the eyes do.
"We are about preservation, not demolition," Mandoo stated as he drove us to places in St. John, St. Patrick, and St. Andrews. While at the moment, I reflected on this sentence as Grenada staying true to itself and admiring its authenticity, this has foreshadowed my experiences on the ground. I'm working with the Ministry of Social Development and Housing (MSDH) on an elderly care project that consists of creating an infectious disease protocol and educational material on dementia for homes for the aged. So far, we've spoken with leaders from MDSH and a few senior homes regarding their experiences and perspectives around caring for the elderly, care management, and infectious disease.
Prior to these visits, our group created multiple interview guides to collect information about our requested deliverables during these conversations. However, the majority of the interview guides weren't used and we often came up with questions during the interview that applied to the specific person we were talking to. For example, our questions for patients didn't get many responses, during the first day of home visits. So, for the next day, we changed them to a shorter and more understandable version like "what do you like to do here," instead of "what were your first impressions of the home." Also, we shifted our approach and spoke with patients individually instead of as a group, in hopes this would make them more willing to talk with us. These changes got further input from the patients, and I felt I was able to connect more. I am continuing to learn that fieldwork is often unpredictable and no matter how much you plan out something, things can still go differently so it's important to be adaptable and persevere.