From the Dean: A New Era of Public Health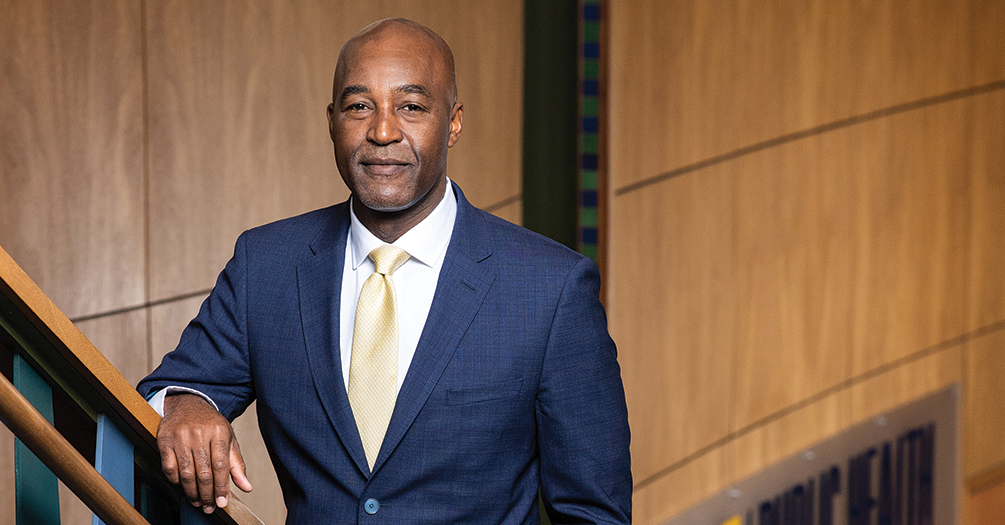 Dean F. DuBois Bowman
School of Public Health
The School of Public Health began its pursuit of a healthier world in 1941, eighty years ago. For all of those eight decades, this community has educated, researched, and advocated in support of population health everywhere.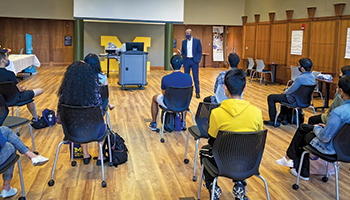 For all the joy and satisfaction we experience in doing this work, we also see every day how the practice of public health is inextricably connected to morbidity and mortality.
At this moment, few of us are eager to think about the next global pandemic. But we must, because it's what public health does.
We gather, interpret, and mobilize data that can help us protect the most vulnerable.
In fact, public health researchers were never not thinking about the "next one." As we sort through the many things we might have done differently in the early months of the outbreak—and in the months before it—we can continue to improve how we anticipate and seek to prevent future outbreaks.
When great scientists produce great scientific insights, they rely on networks of practitioners, communicators, and the general public to translate and share their ideas. —Dean F. DuBois Bowman
Improving our disease forecasting systems will require that we pay closer attention not only to human health but to the health of animals and all other living things as well as the complex ecologies around us. In doing so, we discover and share interventions that ensure population health and equity now and far into the future.
Your Health, My Health, and One Health
It will take all of us to do this. Because perhaps most importantly, the key to preventing major public health disasters is a new culture of trust, coordination, and compassionate engagement.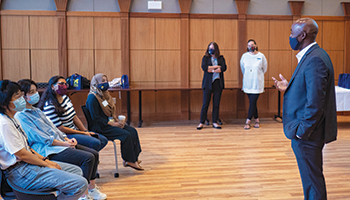 When great scientists produce great scientific insights, they rely on networks of practitioners, communicators, and the general public to translate and share their ideas.
One Health, a millennia-old public health concept receiving renewed attention, is a systems-level approach for addressing public challenges on a planetary scale. Yet it is also remarkably practical in its implementation, suggesting broad coordination between all levels of government and across public health infrastructures to strengthen communication and trust between scientists, clinicians, policymakers, and many others.
We want to avoid current trends toward a future where disease outbreaks happen more often due to globalization, human migration, and damage to the climate. Seeing the interconnected health of humans, animals, and the environment and ensuring every public health intervention accounts for those connections is vital to the health of every living thing on the planet.
A Word of Thanks
Throughout the school's eighty years, we have persevered in the face of challenges, focused intensely on the tasks laid before us. And we have consistently challenged ourselves to increase our commitments to becoming a more diverse, equitable, and inclusive environment in which to study, work, and live.
Thanks to all of you, we continue to perform as a top public health school in the country, developing research that improves lives and training more than 1,000 graduate and undergraduate students each year as they grow into their role of leading us into a healthier future.
So much has changed in the last eighty years, and in the last two in particular. An abiding reality through it all is our ability to see others' needs and strengths and to find solutions that create real hope for a healthier future.
Public health has been elevated in the national discourse. Citizens around the world are gaining a deeper appreciation for what public health entails and what it takes to keep people safe and healthy.
The choices we make now will help define what public health looks like for years to come. In seeing our deep connections through ever more compassionate eyes, we can imagine and realize a new era of public health.
—Dean F. DuBois Bowman
School of Public Health
---