New Faculty Leaders Help Advance Diversity, Equity, and Inclusion Efforts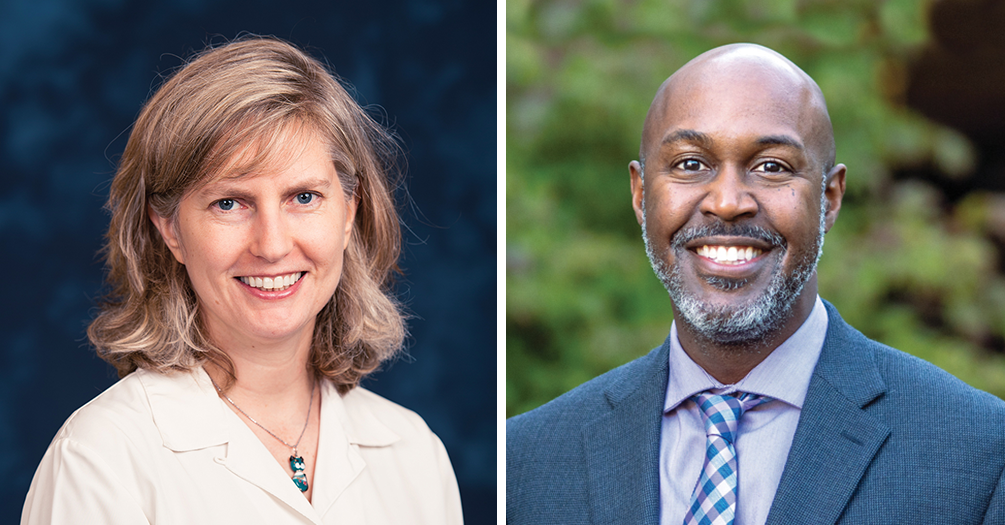 Marie O'Neill, Enrique Neblett
Last fall, two faculty members at the School of Public Health took on new leadership roles to help advance diversity, equity, and inclusion (DEI) efforts in our community. Marie O'Neill, professor of Environmental Health Sciences and Epidemiology, is the school's new DEI faculty lead. O'Neill is joined by Enrique Neblett, professor of Health Behavior and Education, who serves as associate faculty lead for DEI. Neblett's is a new position at the school, created to bolster the school's capacity to advance critical DEI efforts.
We've made a great deal of progress in our diversity, equity, and inclusion efforts over the last few years, but this is ongoing, constantly evolving work.
—Dean DuBois Bowman
In 2015, a campus-wide DEI initiative was announced and all schools and colleges were charged with creating their own five-year strategic plans to further DEI efforts. The School of Public Health's plan began in 2016 and entered its fifth and final year in Fall 2020.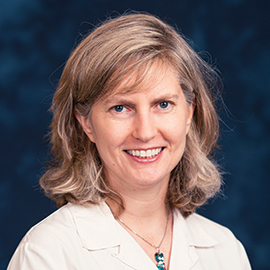 Now the school is looking to the future and how it can sustain and enhance diversity work in our community. O'Neill and Neblett provide key leadership as the school navigates an evaluation and planning period to help inform the next iteration of a DEI strategic plan.
Both faculty members bring to this work extensive expertise in health equity. O'Neill's research aims to understand the health effects of air pollution and extreme temperatures among vulnerable populations. Her community-based participatory research projects are designed to understand how environmental exposures contribute to inequities in health outcomes.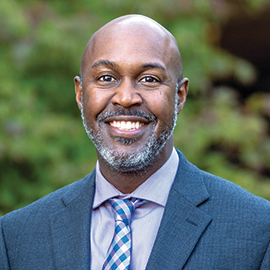 Neblett is a trained psychologist who integrates the social sciences with the field of public health to study how racism affects health. In particular, he looks at how racism-related stress influences the mental and physical health of young Black Americans.
"I'm delighted to have Marie and Enrique assume these leadership positions," said Dean DuBois Bowman. "We've made a great deal of progress in our diversity, equity, and inclusion efforts over the last few years, but this is ongoing, constantly evolving work. Each year we aim to make more progress than the last. Marie and Enrique will be critical partners as we develop a new strategic plan and redefine our school-wide DEI goals."
---