Alumni and Donors Provide Critical Student Support during the Pandemic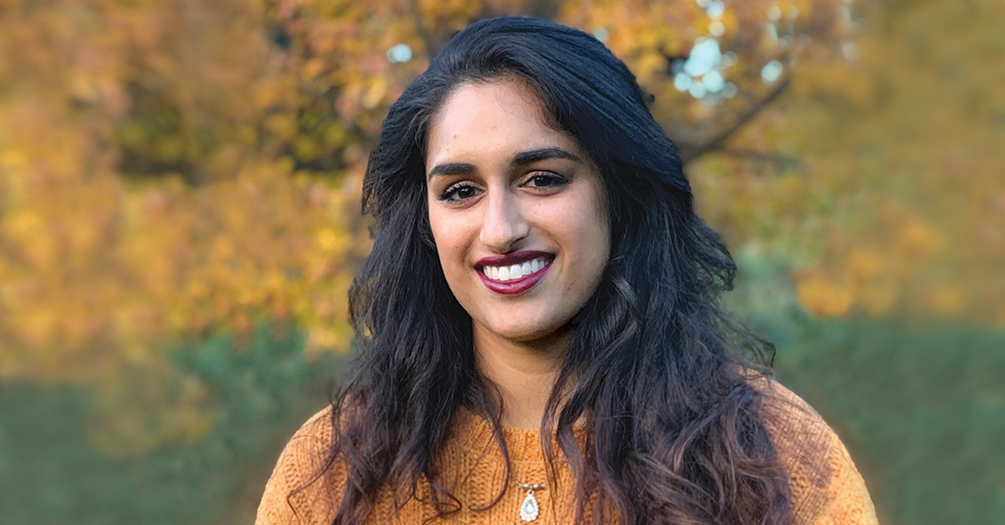 In a year full of unprecedented challenges, the generosity of Michigan Public Health alumni and donors made a tremendous difference for students. Since March 2020, Michigan Public Health has seen a significant increase in the number of smaller donations made to the school. In fact, only one other academic unit on the Ann Arbor campus—the Medical School, part of Michigan Medicine—saw a larger increase in these types of donations year over year.
"Because of COVID-19, the public is more aware of what public health is and why it's important. We're seeing an increase in the number of donors who want to support our students because they know they're the public health leaders of tomorrow," said Tony Wagener, chief development officer at the School of Public Health. "We're incredibly grateful to our donors because we know the last year brought financial uncertainty for everyone. We've seen more and more alumni, and non-alumni, make gifts to the school this year—donors who believe that investing in our students, faculty, and programs is key to the future of public health. Each year, these gifts are incredibly important to our ability to support students."
One way donors support Michigan Public Health is through gifts to the SPH Fund. Aid from this fund is flexible and can be used for a variety of needs, allowing it to create the greatest impact for the school and students. For example, the SPH Fund has supported students putting their training into practice. Following Hurricane Irma in 2017, the CDC requested the school's assistance with the emergency response, and the fund was used to send students to the US Virgin Islands to conduct household interviews and data analysis.
"I received emergency funds that helped me purchase a new laptop when the pandemic hit Michigan and our courses were switched to virtual."
—Sarah Javaid, MPH '21
Through the pandemic, the fund has been needed in new and unique ways. Economic challenges have left some students facing difficulties paying for critical expenses like rent, food, and the technology needed for online learning. Other students saw their summer 2020 internships canceled or changed and needed help pivoting. As of January 2021, the total amount of the gifts made to the SPH Fund was higher than last year. This has supported emergency scholarships for dozens of students facing financial challenges, as well as assisting nearly twenty-five students who needed funding to support their internships this past summer.
"I received emergency funds that helped me purchase a new laptop when the pandemic hit Michigan and our courses were switched to virtual," said Sarah Javaid, a master's student in Epidemiology. "This laptop not only saved me during a stressful time of struggling to complete online courses and exams but aided me in accomplishing multiple remote internships over the summer without failure in a single zoom call. Using this laptop, I became first author on a paper during the summer of 2020 and completed all the necessary data analysis for the project. This project alone will show future employers what I can accomplish with the right tools."
---