Infusing Public Health with Psychology to Dismantle Racism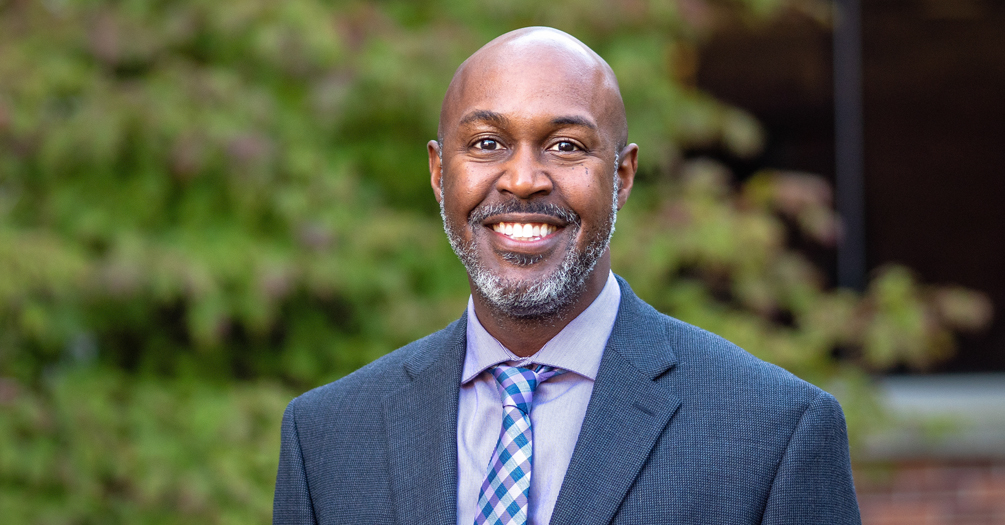 Enrique W. Neblett Jr., PhD
Professor of Health Behavior and Health Education and Associate Director of the Detroit Community-Academic Urban Research Center
Enrique Neblett, professor of Health Behavior and Health Education at the School of Public Health, integrates the social sciences with the field of public health to study how racism affects health. In particular, Neblett looks at how racism-related stress influences the mental and physical health of young Black Americans.
We spoke with Neblett, who serves as associate faculty lead for Diversity, Equity, and Inclusion, to learn more about his research and journey to public health.
Why did you choose to focus your work on race-related stress? What drives your passion for this area of research?
I grew up in East Orange, New Jersey, a suburb of Newark, and became formally interested in public health at the end of my doctoral training in psychology at the University of Michigan. When I began to read and learn about racial health disparities, I was deeply intrigued by the profound disparities for disease morbidity and mortality for Black Americans.
I chose to focus my work on race-related stress, first, because I had experienced it personally. I was also interested in the emerging literature suggesting that these experiences could have a negative impact on the mental health of Black young people. And I had observed the impact of race-related stress experiences on Black, Latinx, and Asian racial and ethnic minority youth as a counselor in New York City. My passion for this area of research is driven by my desire to promote health and alleviate the mental health suffering of Black young people and other marginalized youth, especially among those who experience and are impacted by race-related stress.
As a trained psychologist, what kinds of things have you done, read, and learned to be so effective in the field of public health?
As a trained psychologist working in public health, two big influences have been reading the racial disparities and health equity literature and learning about and engaging in community-based participatory research (CBPR).
David Williams' and James Jackson's seminal work on racial discrimination, racism, racial disparities, and health has been a guiding light in my own research. Williams was also one of my dissertation committee members, along with former School of Public Health faculty member Harold "Woody" Neighbors.
As for CBPR, I was a participant in the inaugural cohort of the CBPR Partnership Academy in 2015, a year-long intensive training program. Through the Academy and subsequent opportunities, I learned and have been practicing collaborative approaches to promoting health equity, including the development of relationships with longstanding Detroit URC partners. I credit the Academy, in part, with bringing me back to Michigan and the School of Public Health and with the opportunity to assume my current role as associate director of the Detroit URC.
Collaborative writing projects—with colleagues like Linda Chatters, Barbara Israel, Roshanak Medipanah, and Amy Schulz and with Detroit community partner and Michigan Public Health alum Angela Reyes—have also been instrumental in my effectiveness in the field. Finally, teaching the Race, Ethnicity, and Mental Health Special Topics Seminar this semester has afforded me the opportunity for in-depth study of social determinants of mental health and learning about communities and populations beyond my areas of expertise. I have learned so much from teaching the course content and from my students.
What is structural racism, and where can we focus interventions to truly reduce the effects of structural racism?
Structural racism refers to a system of interpersonal, institutional, cultural, and historical actions, practices, representations, policies and norms that interact to shape and perpetuate inequality between and among racial and ethnic groups.
Racism cannot be dismantled if intervention takes place only at the individual level.
For maximum mitigation of the effects of structural racism, we should focus interventions at the institutional and cultural levels, though all levels are important. Addressing racism requires a multipronged approach that tackles not only individual infractions but also, and perhaps more importantly, the ways in which racism is embedded in symbols, language, and media, as well as institutional practices and past, present, and future policies that promote and perpetuate inequality.
Racism cannot be dismantled if intervention takes place only at the individual level. By challenging negative cultural representations of racial and ethnic minority people to which we are exposed daily and addressing policies and practices that allow inequity to persist, we can reduce racist person-to-person interactions and eliminate institutional and cultural racism to promote equity and long-term change.
What is a big challenge you've had to overcome in your career, and how did you overcome it?
Perhaps the greatest challenges I have had to overcome in my career are related to being a Black faculty member in the academy. As a Black faculty member, I have had to contend with some of the well-established challenges that BIPOC faculty often face. These include, at times, racial slights, a culture of isolation, having my work discredited, undermined, and/or not taken as seriously as other scholars, and other structural factors that make it more difficult, though not impossible, to attain some of the traditional indicators of success in the academy.
I'm not sure I've overcome these challenges. Many of them continue. Persistence is important to not succumbing to the challenges. Also important is identifying mentors and sponsors who have gone before me, who advocate on my behalf, and who provide important lessons, wisdom, and encouragement. Building, maintaining, and sharing professional and leisure activities with a close group of similar-stage peers who provide support and encouragement (aka my "academic peeps"), has also been critical to my success.