Public Health MOOCs Getting a Massive Response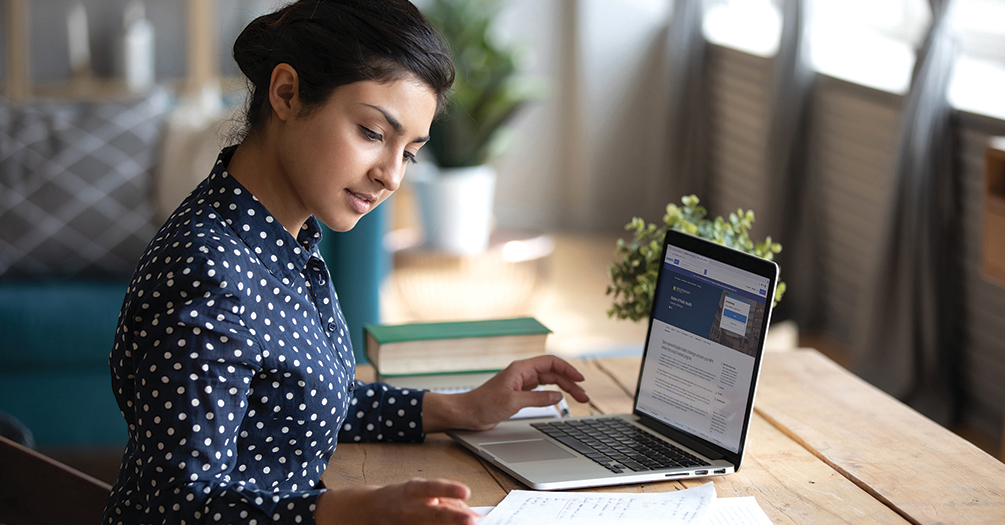 Massive Open Online Courses (MOOCs) and other online educational opportunities are getting a lot of attention these days and helping more and more learners gain professional public health skills.
In addition to the School of Public Health's fully online MPH and MS programs, faculty from around the school are developing a growing catalogue of MOOCs—self-paced online courses complete with assignments, due dates, and options to earn sharable completion certificates from the Coursera host platform. MOOCs are an opportunity for learners interested in public health to connect with public health concepts for the first time, learn more about new developments in the field, or advance professional development.
Any member of the University of Michigan community—including current students, faculty, staff, and alumni—can access all Michigan Public Health MOOCs, plus a library of over 4,000 Coursera courses, for free. Create an account with your University of Michigan email on the Michigan Online course hub.
Some courses are presented together as a wider exploration of a topic. The Influence of Social Determinants on Health, for example, combines courses taught by Michigan Public Health faculty to offer a more robust understanding of social determinants and their impact on health outcomes.
Finding Purpose and Meaning in Life from Vic Strecher, professor of Health Behavior and Health Education, has become one of the university's most popular MOOCs, with over 100,000 users from around the world enrolled in the course in the eight months following its launch. Based on his own life experiences and research on the science and philosophy of purpose and purposeful living, Strecher's course is both an accessible introduction to public health science and a useful tool for learners seeking direction in the midst of a global pandemic.
104,264
enrollees in Vic Strecher's course Finding Purpose and Meaning in Life: Living for What Matters Most
6,537
course completions in Finding Purpose
6,337
enrollees in Foundational Skills for Communicating about Health
600+
enrollees in the Influence of Social Determinants on Health series
* Data current as of February 2021
Strecher reflected on the impact of his course during this challenging time: "A pandemic is a great time to discover what really matters most in your life, what you care about, what's most important. This is the foundation of a life purpose. Pandemics are a time to discover strengths you didn't know you had."
Strecher's course and others from Michigan Public Health seek to demonstrate, educate, and put into practice a variety of public health principles within the contexts of online learners across the globe. Finding Purpose explores neuroscience, epidemiology, nutrition, sleep science, and a variety of other topics.
The Breastfeeding: Public Health Perspectives MOOC from Olivia Anderson, clinical assistant professor of Nutritional Sciences, gives learners an opportunity to think about breastfeeding and its public health implications. Participants explore how breastfeeding practices in the US and elsewhere are impacted by community norms and public policy, the types of breastfeeding training health professionals receive, and the benefits for mothers and children. Learners apply their knowledge to create a breastfeeding budget for a parent persona and also design breastfeeding education materials that are shared in an online gallery.
Recognizing the importance of communication in health care and public health and noting a lack of basic communication training available in these fields, Brian Zikmund-Fisher, professor of Health Behavior and Health Education, created Foundational Skills for Communicating about Health to help health science professionals communicate more persuasively and more effectively translate their research and other information to the wider public. Health professionals taking this MOOC can tailor a particular communication project for their audiences, develop compelling stories, and apply new insights about language usage and how to employ nonverbal communication.
Whether learners have specific interests in one of these topics or in public health systems and practices generally, they can gain valuable practical knowledge from Michigan Public Health experts by taking advantage of MOOCs.
---