Time Flies - Frontlines - U-M School of Public Health
Time Flies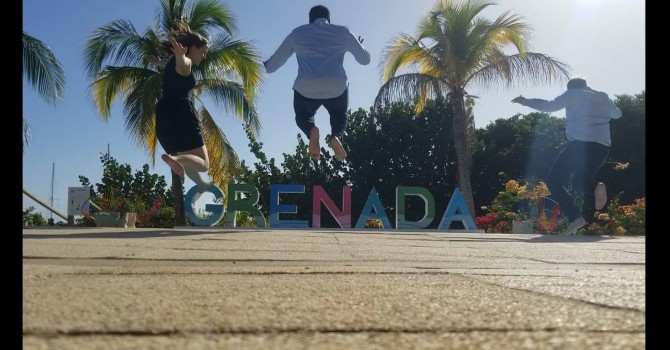 Caleb Ward, Epidemiology Student
Note: There was a temporary pause in the publishing of our blog posts as our team returned in early March to the rapidly changing nature of the Coronavirus in Michigan. We now wish to share the thoughts of students on their experiences just before the COVID-19 outbreak.
When we arrived back in the Detroit airport, it seemed like it had been way longer than a week since departing from there. Our week in Grenada was an intense experience, and I wouldn't have had it any other way. It was full of a lot of work, late nights, interviews, coding, and the feeling of if-I-look-at-this-presentation-any-longer-I'm-gonna-lose-it.
On Monday, we hit the ground running. We met with our community partners, the Red Cross, and began stakeholder interviews. In Grenada, we worked with our partners to come up with a strategic plan moving forward. We met with multiple government ministries and offices. We spoke with outside collaborators. We had interviews with staff, volunteers and the organization's board. Through the interview process and thematic analysis, we were able to identify trends in responses and this framed our SWOT findings and recommendations.
We presented our findings back to the organization and to the media. Our recommendations included actions surrounding governance, revenue generation, communication and public relations. It was interesting to come into an organization from the outside and get a deep look at how it works. After the presentation, I was interviewed by a couple different news organizations. I was a little nervous and thought Id look dumb on camera and the media would twist my words. They were all actually really nice and honest, and the Red Cross wanted me to be open about our findings.
This was my third and final PHAST experience, and it was my favorite. Not only was my team amazing and cohesive, but we felt a sense of ownership and responsibility for our project and didn't just feel like a student. Opportunities like these are something I will always cherish and be thankful for.