Growing Pains in Grenada: Expectations vs Realities of Public Health Work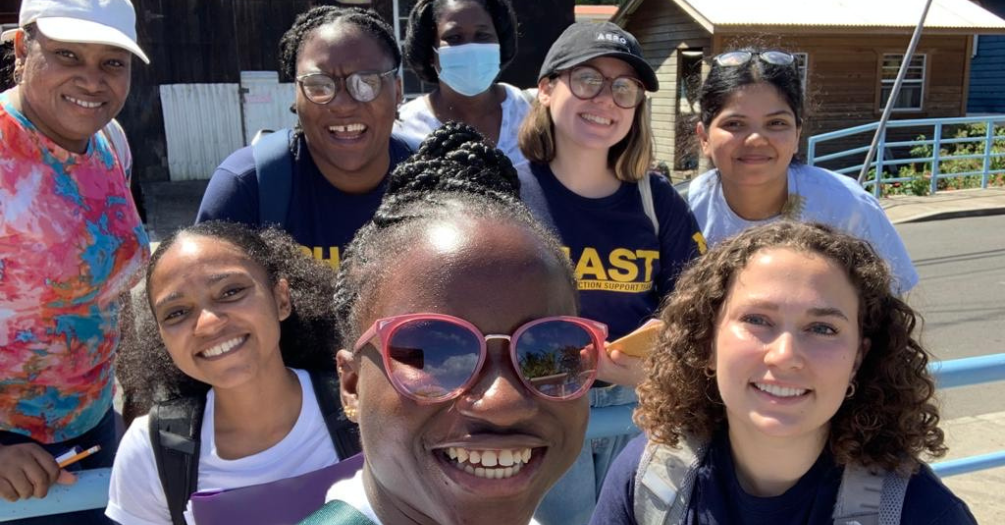 Kyra Powers
2nd Year, MPH Candidate
Over the past few days, I've had the opportunity to tour the island, snorkel and begin our project with Grenada Planned Parenthood Association (GPPA). For our project, we have been traveling around Grenada to survey local residents on their knowledge of the sexual and reproductive health services offered on the island. We are doing this to gather key information that will help guide future outreach and services provided by GPPA.
To prepare for this, we spent weeks researching, editing and creating surveys, and crafting interview guides. It felt like we had thought of everything going into this project. I was certain that we were going to have a smooth surveying process and flawless data. However, I quickly realized that my expectations of our "perfect project" were not going to be met.
As we began our first day of surveying, we immediately faced difficulties getting people to agree to filling out our survey. They were understandably reluctant to talk about sexual and reproductive topics with strangers. Even when we could get people to start our survey, we struggled getting them to answer all of the questions. I felt a bit discouraged as we continued to get turned down, but we were able to get a few surveys on our first day. The second day of surveying also included the same struggles. Although we got more surveys, it was still difficult to get residents to open up and trust us.
At the end of the day, we started entering the surveys electronically. We saw that the logistics of the hardcopy survey did not translate immediately to our electronic version of the same survey. In response, we had to edit and update the survey as we entered them. It was a long and tedious process that left all of us frustrated and tired at the end of it.
There has been a stark difference between my expectations and the reality of on-the-ground public health work. People do not want to make time for you or your survey, they don't answer the questions exactly how you want them to, and they are unpredictable in their reactions. Coming to terms with this has been a bit difficult and has taught me a lot about adaptability in public health work. However, I have begun to accept the nature of this type of work. It will never be perfect, so the expectation that it will be is laughable. But, I now know that just because the work is not perfect does not mean that the work is not valuable. The objective behind our work is to help expand sexual and reproductive health services across an entire country. That is inspiring and an honor to work on. Regardless of the challenges of the work, the end goal will always far outweigh the struggles.
Tags