No Pants, No Passport, No Problem: My adventure in Global Health Via Zoom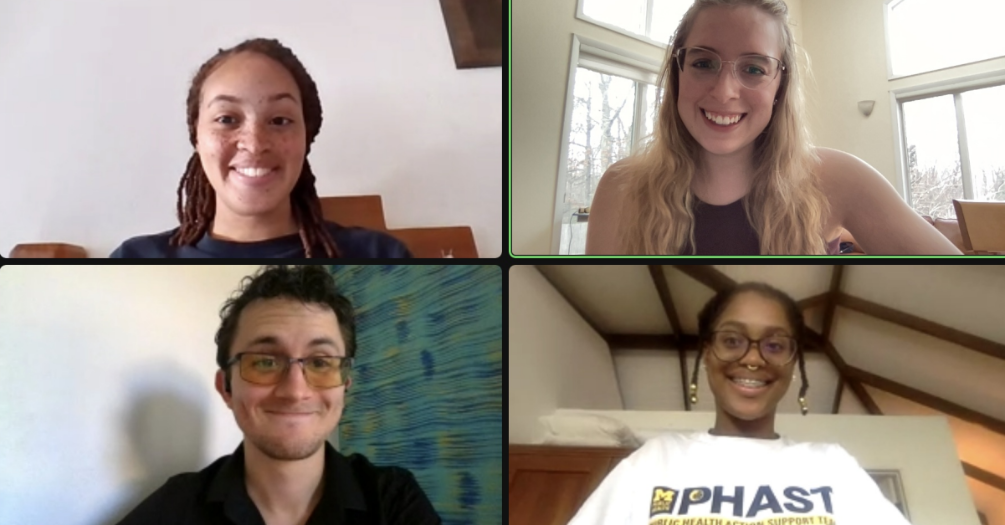 Alexandra Tretyakova
2nd Year, MPH Epidemiology Candidate
Howdy everyone! I just wanted to give an update about my ongoing experience with PHAST in Grenada. Our class is in the midst of a fieldwork trip in Grenada to work on some global health projects, but unfortunately, due to a coffee stain on my passport, I couldn't make the trip. (A coffee stain that I have taken to many other countries, mind you!) However, I didn't let that stop me from being involved!
Instead, I have been participating in virtual meetings and helping with the back-end work. While it's definitely been a different experience than I was expecting, it has also been eye-
opening in many ways. It's taught me a lot about the importance of adaptability and resilience in global health work, and has made me think more deeply about what that work truly entails.
I think there's often a perception that global health work is all about being on the front lines, in the field, making a tangible difference in the community. And while that is certainly an important aspect of it, what I've come to realize is that it's also about being able to pivot and adjust, even when things don't go according to plan. And additionally, that meaningful global health work can be done from your home. This is something that has become especially relevant in the past year or so, as we've all had to adapt to a new way of working and living due to the pandemic.
This has also been helpful to remember when looking at deliverables. I spent a few hours working on a dementia awarness brochure for one of our clients that we interviewed. But during our conversation, she basically told us that her department had boxes of brochures collecting dust in their building basement. She requested a training protocol or plan that could be distributed instead. Being resilient and adaptable is allowing my team and I to be able to pivot and work on a training plan instead.
Working remotely has also shown me how interconnected the world truly is. Even though I'm not physically in Grenada, I am still able to contribute in a meaningful way to my team's efforts with the Ministry of Social & Community Development, Housing, and Gender Affairs. It's a reminder that we are all connected, and that global health work is ultimately about improving the health and well-being of people all around the world, regardless of where we are physically located.
Overall, this experience continues to be a valuable one for me. It's helped me to see the bigger picture when it comes to global health work, and to appreciate the importance of being adaptable and resilient in the face of unexpected challenges. I'm excited to continue being involved with PHAST and other similar organizations, and to see where this journey takes me in the future. I'm excited to see how the rest of the week goes!
Tags