Taking it to EC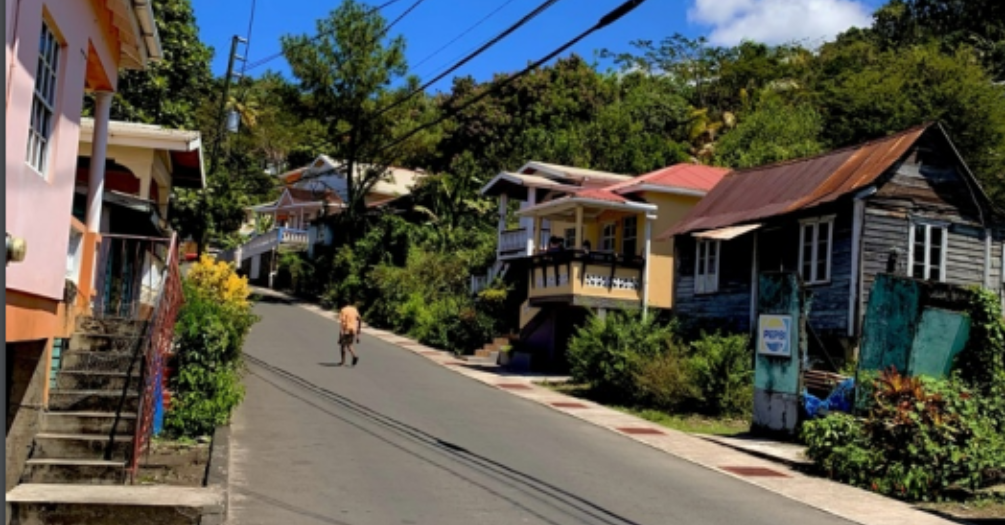 Maite Zapata
2nd Year, MPH, Health Behavior Health Education Candidate
It's been a couple of days since our arrival to the "Isle of Spice", aka Grenada, and let me say, we have been taking it EC. Prior to starting off our work week with Grenadian partners, my fellow classmates from PH616 and I had the opportunity of emerging ourselves in the island's culture and environment. Grenada has diverse geographical features which range from cascading waterfalls to sandy beaches, and we had the opportunity of visiting some such as, Grand Anse Beach, and Concord Falls. Moreso, we've also had the opportunity of trying out local food in different parishes and learning more about the history of Grenada through the community's lens.
Having wrapped up on some educational island tours and tasting, we then settled in to start our in-site work with our partners, the Grenada Planned Parenthood Association (GPPA) and St. George's University. Prior to having traveled to Grenada, we had only communicated with our partners via email and Zoom meetings, therefore it was a breath of fresh air to have been able to finally meet in person. After having done that, some of my colleagues conducted several key informant interviews and focus groups to start gathering information on relevant perspectives regarding sexual and reproductive health services available to Grenadians. As this was happening, I was aiding other colleagues in the background to edit a short survey on sexual and reproductive health. After having finalized the survey, the whole team stepped into the community in the following days to administer such and gather relevant information on the perspectives of the Grenadian people to then start obtaining preliminary results.
I must admit that I initially felt quite nervous prior to administering the short surveys within the community. Firstly, I was already thinking about potential language constraints. Secondly, how would people perceive or feel about some stranger asking about their sexual health and/or related perceptions? These were some of the things that were definitely constantly in my mind. Yet, despite these feelings and concerns, my colleagues and I managed to become comfortable in navigating through the community. Thus, I can confidently say that we've started building rapport and getting some interesting perceptions in...
Having said this, we've definitely been taking it EC for the last couple of days... but now it's time to actually get to work with our partners and fulfill our purpose in Grenada!
Tags