Seeds of Change: Working With the Planned Parenthood Association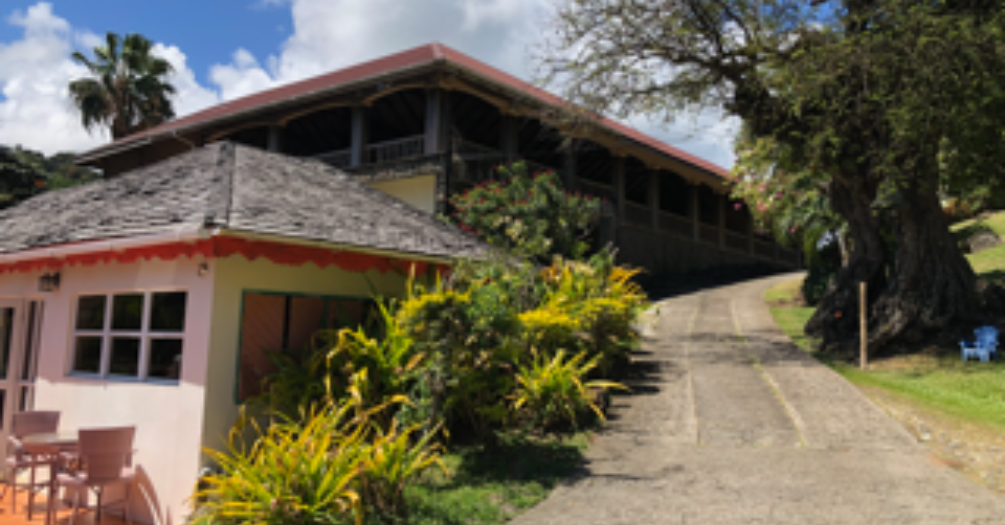 Rasmi Davu
2nd Year, MPH Candidate
Greetings from Grenada!
Grenada is a beautiful island nation teeming with vibrant colors, but green seems to be my favorite here (oh, and the stunning Caribbean blue ocean, who could forget). During my first few days on the island, we embarked on an island tour led by a longtime associate of PHAST. Dr. M, as he will be known here, was an incredibly knowledgeable and informative guide. As he drove us around his country, Dr. M described in detail the rich history of Grenada that lives on in its people and environment.
Before coming to Grenada, I was told that, here, in Grenada, anything planted in the soil would grow. I found that hard to deny as I saw the sprawling fruit and spice trees – coconut, bananas, mangoes, lemons, nutmeg, and more! The land here in Grenada is incredibly fertile, thanks to volcanic soil that has created nutrient-rich conditions. So, despite the steep hills and rolling terrain, farmers in Grenada are able to cultivate crops successfully (often at shocking angles). Being from a lineage of farmers, agriculture has always been close to my heart. My visit to Grenada has reminded me how essential this industry is and generated an even deeper appreciation for the hard work and dedication that goes into farming.
After our island tour, we officially began in-person work. My group finally got the chance to visit the onsite location of the Grenada Planned Parenthood Association (GPPA). We had the privilege of meeting some key members of the organization as well as our collaborators at St. George's University. During our visit, we heard from stakeholders in Grenada working in the space of sexual and reproductive health (SRH). We also conducted focus groups with community members that provided us with invaluable insights and knowledge. I learned so much from these perspectives, experiences, and insights. Evidently, individuals and community members in Grenada clearly understand their needs and desires, presenting a huge opportunity to assist them in accessing SRH support and services.
As we continue to explore the roots and seeds of our collective work, I cannot help but feel optimistic about the possibilities that lie ahead. With the right resources and support, I am hopeful that we can nurture the seeds of change and make a meaningful impact on sexual and reproductive health here in Grenada.