Dana Dolinoy and Aubree Gordon Recognized for Exceptional Research in Bioscience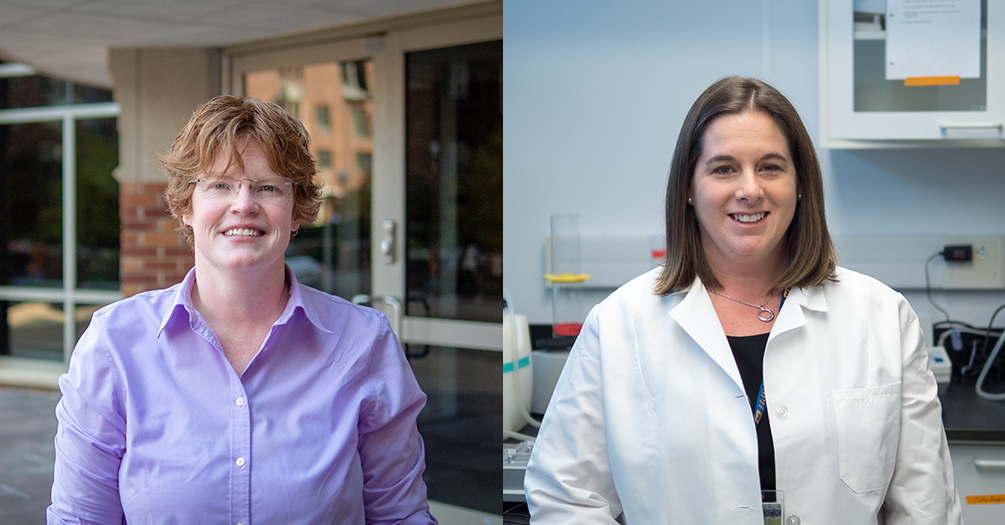 Dana Dolinoy and Aubree Gordon, leading researchers in their fields from the University of Michigan School of Public Health, have been selected as inaugural recipients of a new annual award from the University of Michigan Biosciences Initiative. Called Mid-career Biosciences Faculty Achievement Recognition, or MBioFAR, the award recognizes mid-career faculty members and provides discretionary research fundings to recipients.
Dana Dolinoy is a professor and NSF International Chair of Environmental Health Sciences, and professor of nutritional sciences. She leads Michigan Public Health's Environmental Epigenetics and Nutrition Laboratory, which investigates how nutritional and environmental factors interact with epigenetic gene regulation to shape health and disease.
"When starting the lab 12 years ago with the help of outstanding mentors, colleagues and students, we embarked on research to identify the underpinnings of the developmental origins of disease," Dolinoy said. "Over a decade later I share and give credit for this award recognition with all the collaborators, fellows, and students I've been able to work with at the University of Michigan."
Aubree Gordon is an associate professor of Epidemiology at Michigan Public Health and a leading expert in infectious disease epidemiology. Her recent work includes research on influenza transmission in Nicaragua, but has expanded to include COVID-19 as the virus and variants continue to spread across the world.
"I am shocked and humbled to receive this award, which will allow my team to continue cutting-edge research and move into new areas but haven't had the resources to do," Gordon said. "It says a lot about the incredibly supportive environment here at the University of Michigan and that the University is willing to make such large investments in their mid-career faculty and research."
Learn more about the award from Michigan News.
---