Who Do You Go to When You Need Help? - Frontlines - U-M School of Public Health
Who Do You Go to When You Need Help?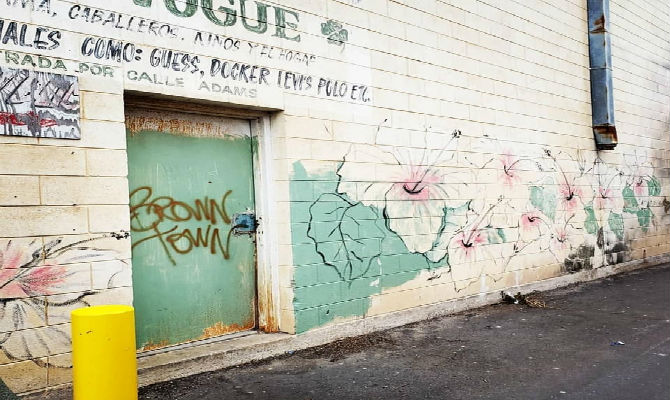 Cindy Le, HBHE Student
Floral mural in alleyway in Brownsville, Texas.
Photo by Cindy Le.
Who do you go to when you need help? Is it your parents, grandparents, siblings, or relatives? Is it your mentors, bosses, or religious figures? Is it your friends or peers? What kind of support do they give you in your time of need?
My team sought out to find these answers about adolescents in the Rio Grande Valley (RGV), Texas with regards to mental health. We developed an interview guide with questions on topics such as behavioral health resources, family and cultural factors, community strengths, policies, and school-wide interventions. We conducted semi-structured interviews with key stakeholders from RGV school districts, local youth-serving nonprofits, and healthcare providers. I was nervous because this was my first time conducting an interview. Who do I go to with all of this doubt? My teammates. They felt the same kind of emotions and we reassured each other as we dove into each interview. With their support, I became more confident in each interview I conducted. I greeted each stakeholder with a smile and a handshake, I was calm as I asked each question and probed for clarification, and I practiced sympathy and attentiveness as a listener.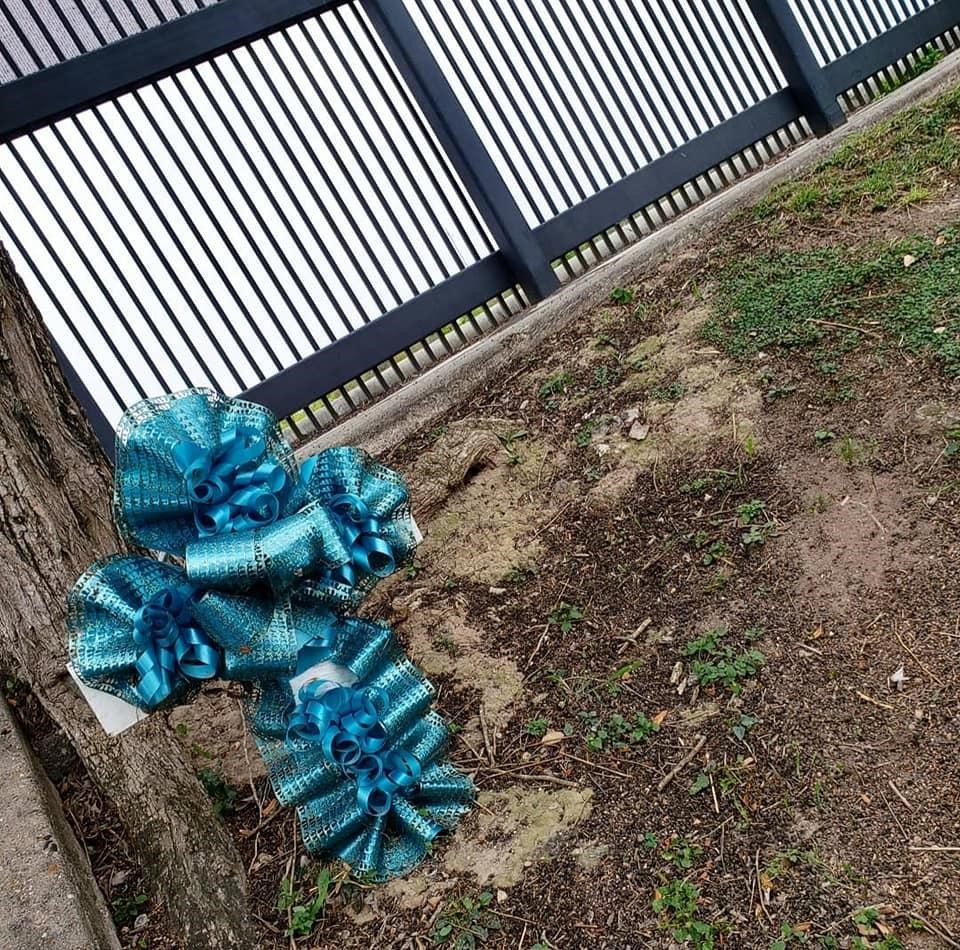 Cross made with ribbons placed by the Mexico-Texas border in Brownsville, Texas.
Photo by Cindy Le.
The stakeholders were generous with their vulnerability as they shared stories about the youth in the RGV. They described the struggles that youth faced which ranged from their identity as Mexican and American to the influence of violence in their community. However, when asked about the strengths that youth bring to address mental health, these stories filled the room with emotion and the silence from everyone besides the interviewee was deafening. One stakeholder described the younger generation as "more daring, more outspoken." This was evident in stories of how students support one another during their darkest moments. Driven by wanting to help their peers who were hurting, a student put together a presentation on their self-diagnosis and inspired their classmates and teachers to share their stories about mental health. After a week of hearing stories like these, all I could think about was this Mexican proverb, "They thought they could bury us. They didn't know we were seeds." Despite all the pain, these students had so much power to advocate for and support each other.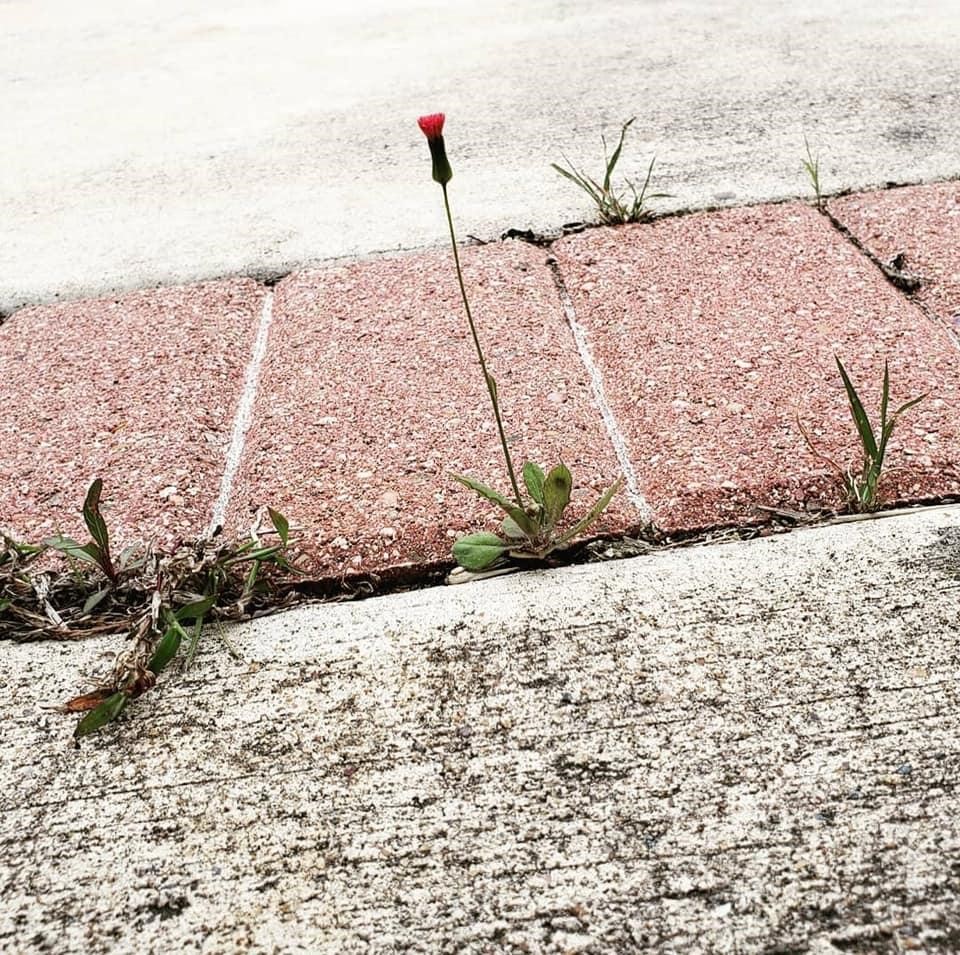 Flower growing out of a concrete sidewalk at UT Rio Grande Valley, Brownsville, Texas.
Photo by Cindy Le.
I left RGV with my heart full and with hopes that the interview findings will inform future approaches to addressing adolescent mental health in the RGV. I left knowing who I can go to when I need help. My teammates who kept me grounded through these interviews. My friends from my hometown who reflected on our experiences growing up through similar experiences as the youth in RGV.
I hope that you can take time to reflect on who you can go to when you need help. I ask that you be more daring in asking for help. I ask that you be more outspoken in helping others. I ask that you be more daring, more outspoken in the pursuit of your values and dreams like the youth in the RGV.