From the Pool into the Field: Applying Team Experience to Public Health Major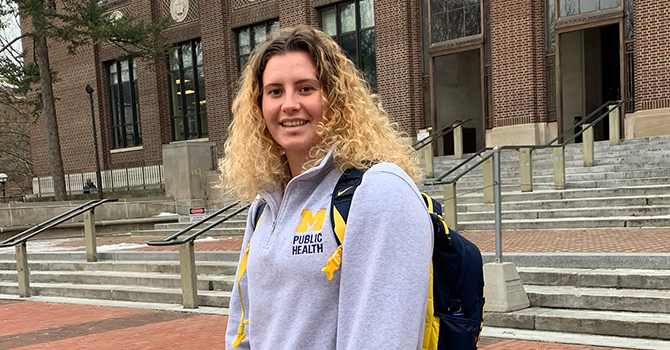 Kathy Rogers
Bachelor's Student in Public Health
In the pool, University of Michigan junior water polo student-athlete Kathy Rogers is trying to help her team win games, but outside of the pool she has much bigger aspirations in wanting to improve public health on a global scale.
Rogers would love to someday work for the World Health Organization because of its power to make large changes based on research. She initially became interested in the field of public health after taking an introductory course.
"It really spoke to me," said Rogers. "It was looking at the health of the population and the concept of being able to help so many people with policy changes."
She is now majoring in public health and pursuing a minor in environmental sciences. She has found the medical research side of the field and putting the research into practicality on the population as a particular area of interest.
Rogers added on the environment sciences minor because of her interest in how humans interact with the environment. She is particularly interested in climate change and how it will affect infectious and chronic diseases and policies around the world. "I'm very interested in looking at ways we can be prevent chronic diseases and how the changing of our planet affects the way we treat diseases and how diseases are spread," she said.
In the research field, it takes a team of people.
She recently joined a research team at the Michigan Comprehensive Hand Center for Innovation Research (M-CHOIR) as a volunteer research assistant. "It is a really interesting lab," Rogers said. "I'm really into epidemiology and looking at different diseases, so it is something I am very excited about."
Rogers can see herself getting more into research down the road. She has thought about going to graduate school for epidemiology and maybe pursuing a doctorate.
Coming to Michigan, she was initially interested in the biopsychology, cognition, and neuroscience major but has really enjoyed being in the School of Public Health. "There is a small cohort of around 40 people in my major, so we all know each other," said Rogers. "We all want to be there and it is a very nice environment to work in. Most of us are either trying to go to med school or academia and research."
Her classes have involved a lot of group projects. Being part of a team is a great fit for student-athletes as it provides a similar dynamic as sports, working together and trying to achieve common goals. In the research field, it takes a team of people.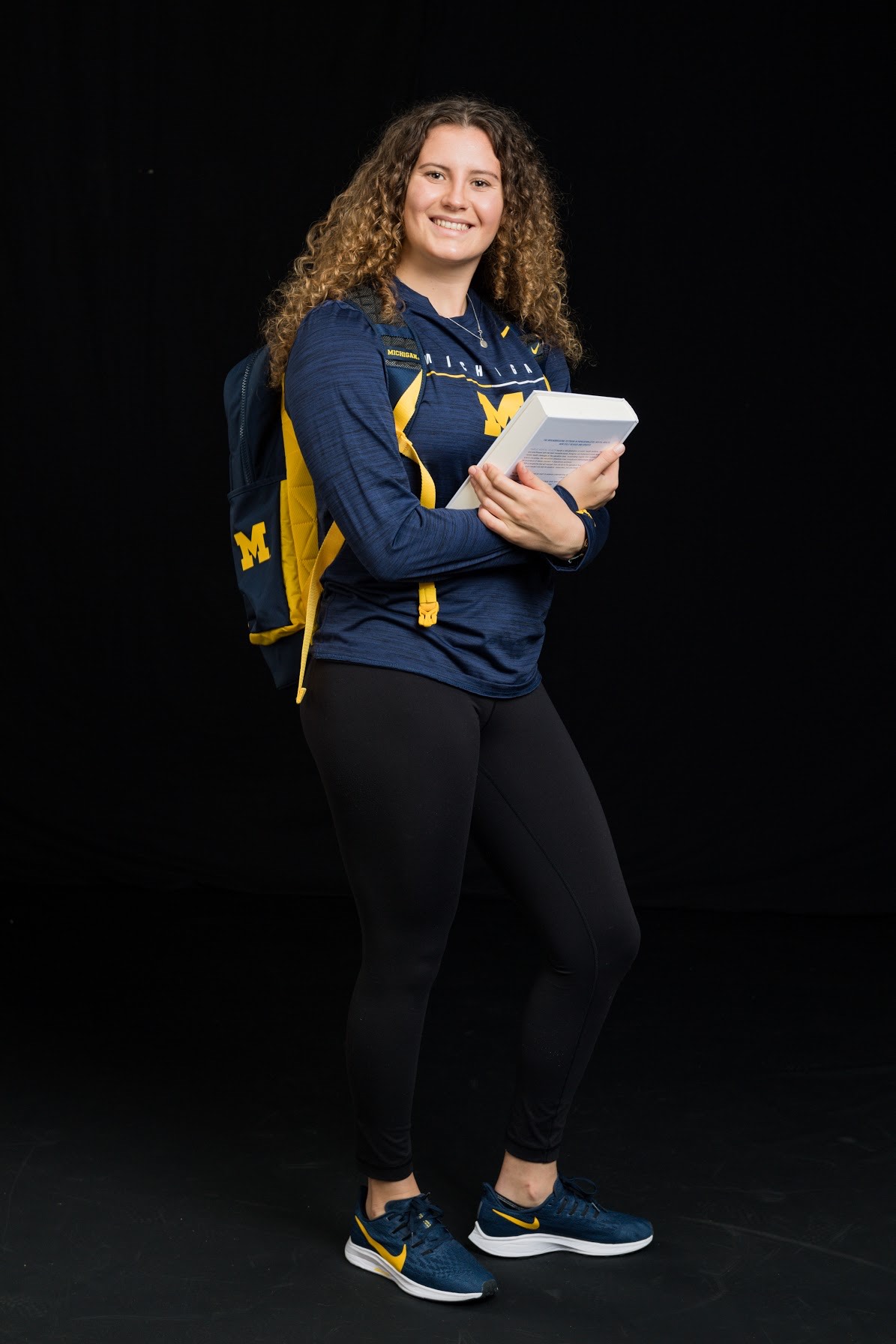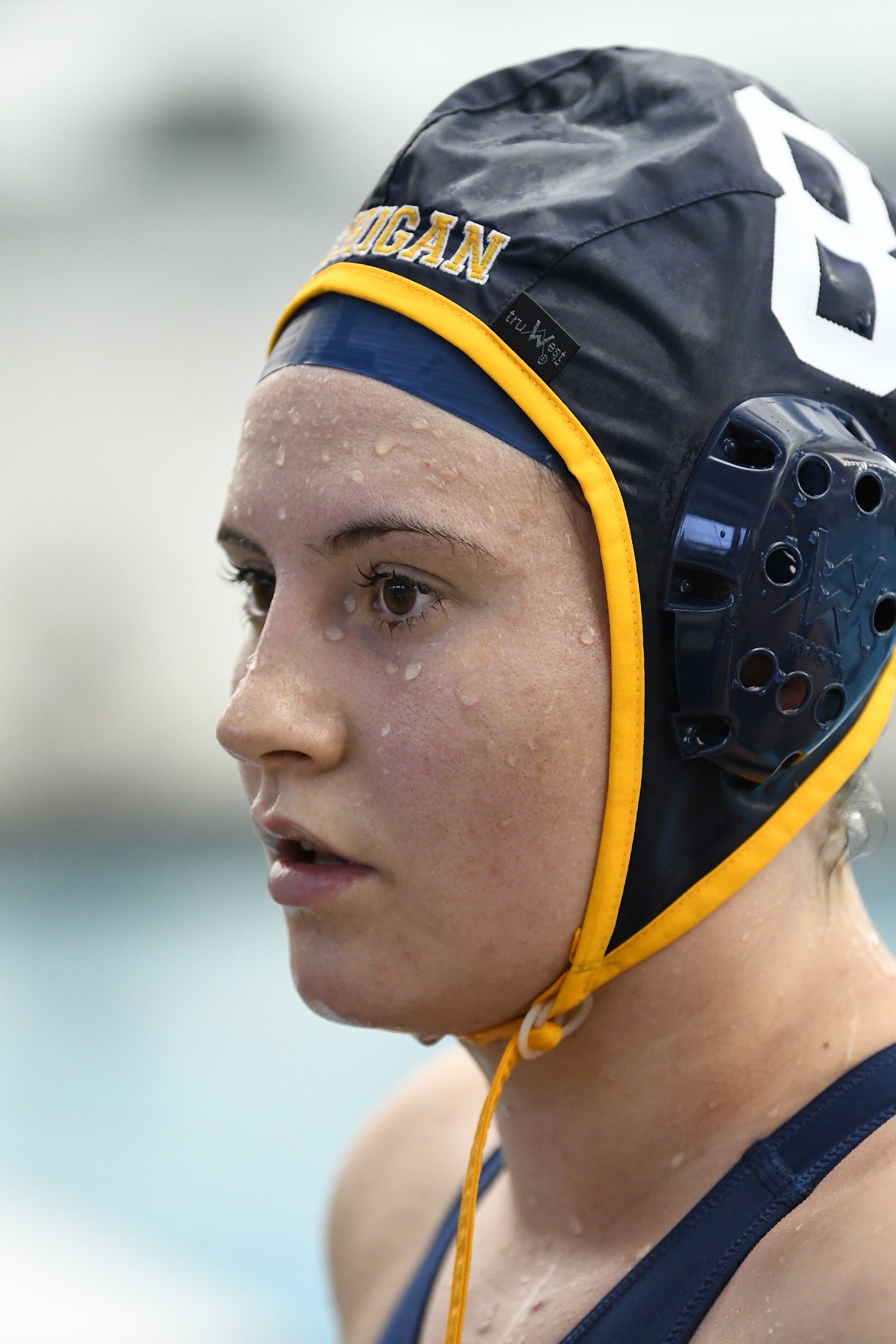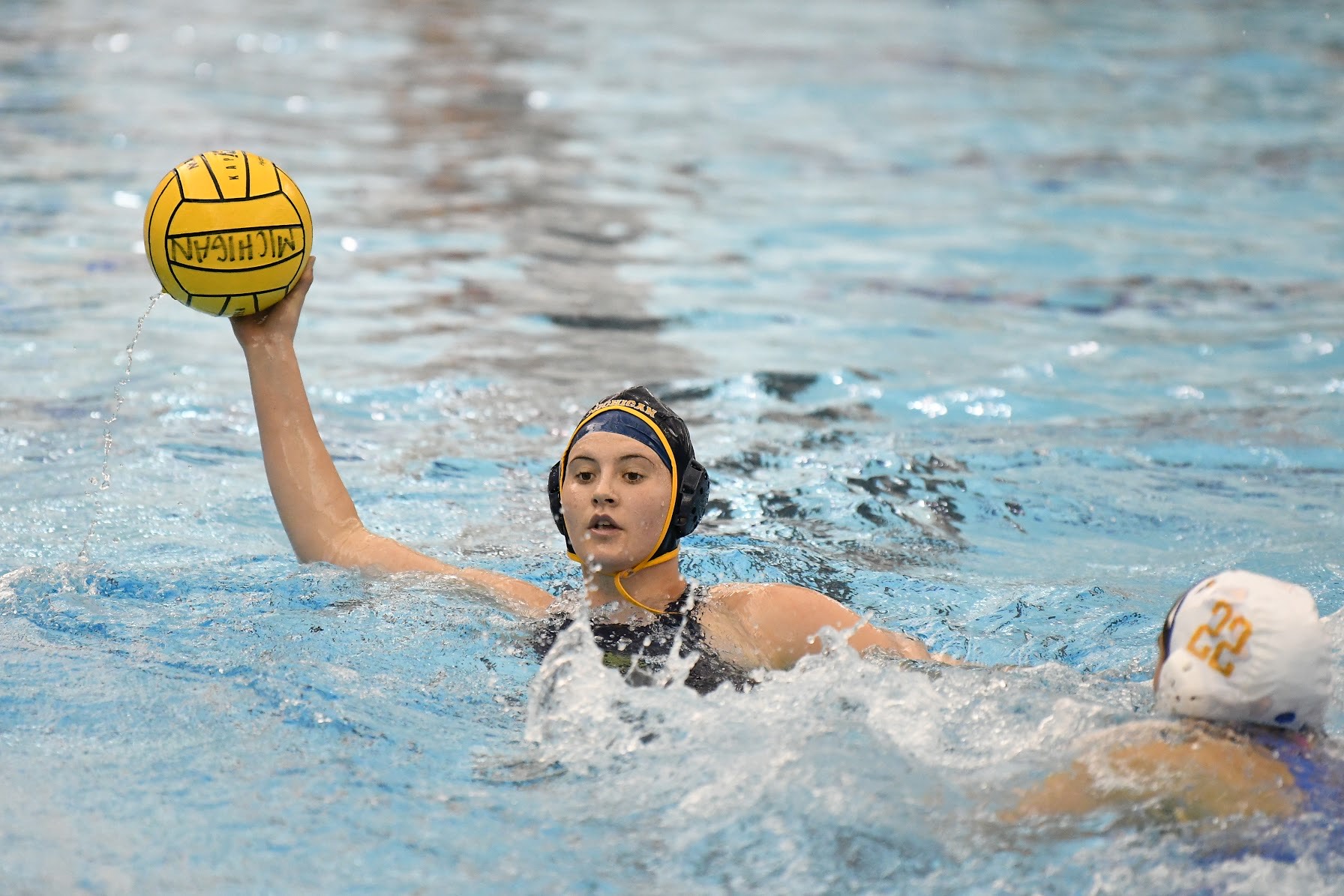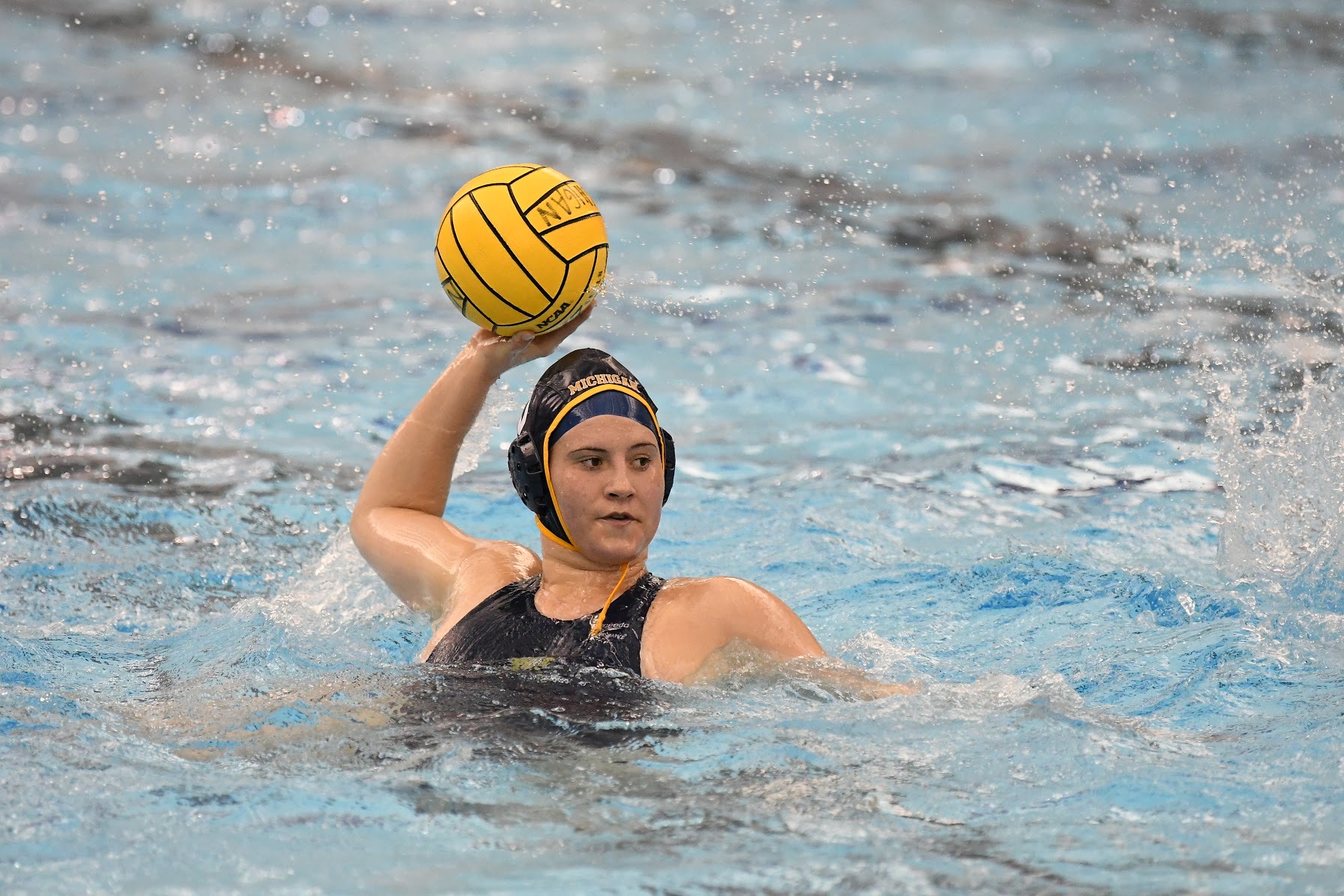 "You've got to do the research, data analysis, and then put it into practicality," said Rogers. "If it reaches a policy level, you then need to influence the lobbyists. There is so much teamwork in the professional public health field, and they have really captured that in the School of Public Health."
Rogers' interest spiked last summer when she traveled to India. It was a different environment than her home in New Forest, England, or in Ann Arbor.
"I've always been interested in global health," said Rogers. "At Michigan, we learn a lot about public health in the United States, and I like to think about how it compares to where I'm from. Seeing how hard it is to get health care and health care access to people in a country such as India, like even a simple vaccine, showed the inequities across the world. How can we bring all of our countries closer together and have a healthy population?"
Right before she went to India, she worked in Athletes Connected at Michigan during the spring term. She looked at creating protocols to help student-athletes with mental health both before and after surgery.
"Surgery for a student-athlete is a major disruption in their life," said Rogers. "It can affect many things, including mental health. Mental health has always been important to me and mine has definitely been tested since being at Michigan. It has made me more empathetic and showed me the importance of not only my own mental health but having a society that is healthy. Maybe we can apply the pre- and post-surgery protocols in hospitals to help people cope with the mental health side of surgeries."
Another area in the School of Public Health that has helped Rogers at Michigan is the mentorship program. Students can sign up to have a graduate student mentor or a mentor who is a professional in the public health field. "I have been fortunate to get both," she said. "I have a mentor who is doing her master's in epidemiology in the School of Public Health, and I'm paired with a professor of public health at Rutgers University. Mentoring is really important in the science and health field."
Through her own experiences as a student-athlete or the curriculum provided by the School of Public Health, Rogers is preparing herself to chase her dreams of making the world a healthier place.
—By Ben Blevins
Interested in public health? Learn more here.
---