First Generation Student Works to Protect Energy Workers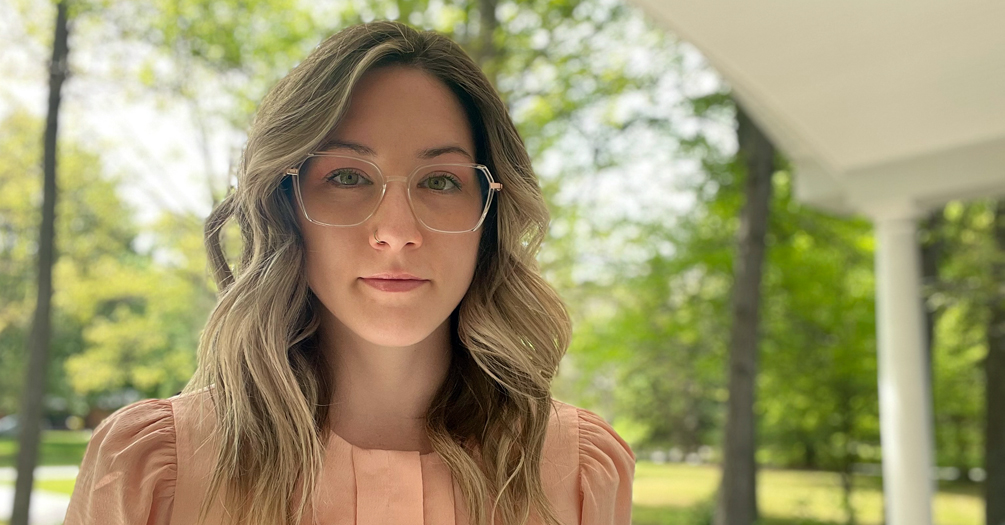 Cassie Gaskins
Master's Student in Environmental Health Sciences, Sunway Trust Scholar, BS '20
Cassie Gaskins is a nontraditional student and a parent. She was the first in her family to earn a bachelor's degree and is the first to earn a master's—an MPH with a specialization in industrial hygiene from the School of Public Health.
The journey was challenging for some obvious reasons and some not so obvious. "People celebrate 'first-gens,'" she says, "but don't mention what we leave behind. My family was supportive, but when I had to miss family events, they did not always understand. You've 'made it,' but your family may have expected you to work or take care of siblings, to contribute in ways you cannot. Nontraditional students have a lot to contend with, but I think that was appreciated by my mentors here."
Gaskins has also become a role model to members of her family. "My sister now wants to be a veterinarian," she says, "and Carter, my seven-year-old son, wants to be an astronaut. He says, 'I want to go to Michigan and be like you.' So they have a path to follow now."
I saw what hard labor is, and I witnessed accidents with machinery.
Gaskins has been supported on her own path by the Sunway Trust Scholarship and Internship Funds established by Florence Lee, MPH '77, who had a long career in maternal and child health and epidemiology and to this day stays current with her scholarship recipients. "It's really special how Flo meets with students she is helping," Gaskins says. "Because of the Sunway Trust, I was able to be a full-time student. I would not have my degrees without their generosity."
Gaskins became interested in industrial hygiene when, as an undergrad student at Michigan Public Health, she worked in manufacturing and health care. "I saw what hard labor is," she recalls, "and I witnessed accidents with machinery. Working in health care, I provided programs for companies' employees to stay healthy on the job, so I understood the importance of injury prevention."
Gaskins plans to seek work in the construction and energy industries, both booming in Michigan. "Energy touches every aspect of our lives," she points out. "We must consider the connection between occupational and environmental health as we implement new technologies. Sustainable or green energy is not intrinsically safer than traditional sources. The principles of risk and hazard control to ensure safe working conditions do not change."
In 2021, Gaskins interned as an industrial hygiene at Boeing's maintenance, repair, and overhaul facility in San Antonio. After graduation, she will move to San Antonio to begin the same role in a full-time capacity.
She will support the planning, implementation, and assessment of occupational health and safety programs and processes. She will draft health and safety programs and documentation that provide consistent approaches to risk reduction and compliance. Gaskins also will investigate safety and health incidents and complaints.
"The classes that prepared me most for my position with Boeing were Physical Hazards, taught by Dr. (Rick) Neitzel as well as Psychosocial Factors that Impact occupational Health and Safety, instructed by Dr. (Aurora) Le.
"Boeing specializes in total worker health," she says, "taking a holistic approach to employee health, including psychosocial aspects. My main goal is to help improve the quality of life for workers through a total worker health approach, so this is my ideal internship. It feels like everything is paying off for me now."
"Earning a degree is a privilege not afforded to everyone," Gaskins reflects. "When students like me get that opportunity, we don't forget—we want to give back. Navigating academia is hard for first-gen students, who may not even understand what scholarships are. I definitely will give back in terms of time, mentorship, financial contributions, or whatever I can."
---