Evan Reynolds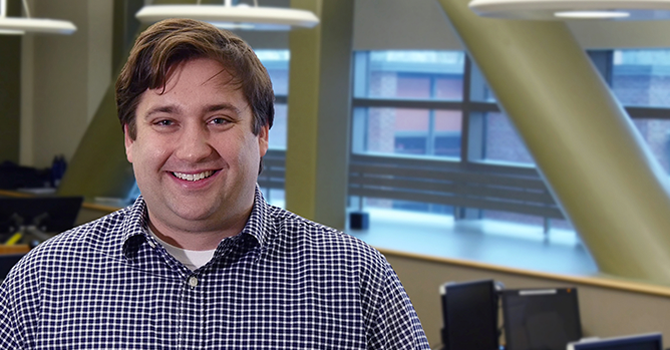 Evan Reynolds
PhD Candidate, Biostatistics
I'm the student president of STATCOM, which stands for Statistics in the Community. STATCOM is a student-led organization that provides statistical services to community groups and local nonprofits free of charge. There are so many groups that don't have the funding to do statistical research. Our hope is to help fill that void. It's one of the most enjoyable things I've done at SPH.
Recently we've started collaborating with the Ginsberg Center, and that's opened us up to a lot more projects. We've working with the Washtenaw County Public Health Department, Ann Arbor Public Schools and more.
Bay Mills reached out to us—they're a health clinic for Native Americans from Northern Michigan. They were curious how rates of disease they were seeing in their clinic compared to other Native American communities and rural communities nationwide. They used our analysis to help inform their community of what's going on with public health.
As a PhD candidate, I don't have a lot of downtime. But I coach JV water polo at a local high school. I played in high school and college. Working with high school boys is so different than my day-to-day here.
My undergrad degree is in statistics, and I've always enjoyed statistical application in areas where I feel like I can make an impact. That's what drew me to biostatistics. We tackle real-world health problems and can actually make an impact on people's lives.
At the end of the day, what motivates me is that we can help people understand their data, and that can help them identify new people to serve.
There's so much data out there and most people don't know how to analyze it. It can be used to answer so many questions, and even figure out new questions we should be asking. When we understand what we've done, we can get to better ways to provide patient care.