Pat Oungpasuk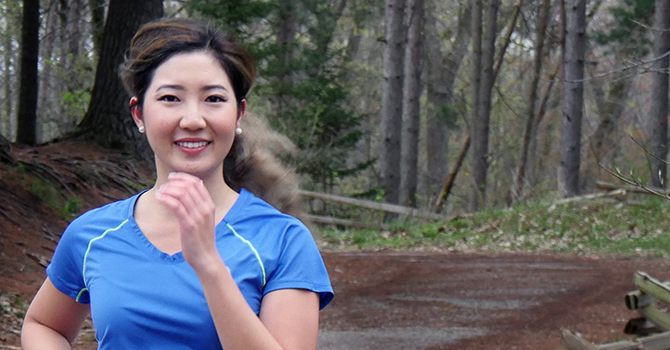 Pat Oungpasuk
MPH '17, Health Management & Policy
I grew up in Bangkok. When I came to the US for undergrad, it was really difficult. I was at Tufts in Boston and—while it was a great, diverse community—a lot of my friends there were from the Northeast and some hadn't ever left the country. It was hard to relate.
I stumbled on community health classes my sophomore year. I thought, this is everything I wanted. I care about people, health and helping communities as much as possible. It allowed me to draw knowledge from different fields to address the health needs of the population.
I'm motivated by knowing that the skills I'm gaining will allow me to impact the most change. I think health is the foundation of any sort of success for a community or an individual.
I got a lot of pushback from my parents when I said I wanted to go into public health. It was really hard. But, in the end, it has paid off. They understand now that it's a viable career path, and I know they see how happy I am.
After undergrad, I went back to Thailand to work for the Ministry of Public Health for two years. I was overseeing infectious disease projects to facilitate research and knowledge sharing between six Southeast Asian countries. It was right around the Ebola outbreak, so it was an interesting time to be working in public health.
I knew I wanted to focus on health policy, and I thought getting an MPH would help me move from project management to a role where I could figure out what projects should be started and moved along. Michigan had what I was looking for in a graduate program.
My transition back to the US to attend U-M was challenging at first. Ann Arbor is smaller and less diverse than Boston. But the unifying nature of the football culture here and the HMP (Health Management & Policy) cohort being so close helped me feel comfortable quickly.
Working with HMP students is fantastic. It's such a passionate group of people. And, given the current political climate, I think everyone is even more motivated. We're ready to go out and make a difference.
One thing I love about U-M is that I'm in one of many top 10 programs in the nation. I'm constantly interacting with people who are in one of the top programs in their field. I like meeting other people outside the School of Public Health and getting their perspectives, from policy to engineering.
After graduation, I'm heading to the Bay Area to work at a health care consulting firm called HFS Consultants. I'll be helping hospitals improve their management and operations.
I would eventually like to return to Thailand when I have more experience under my belt. I see myself possibly working for an advocacy organization there. For all its flaws, there are things the US does really well when it comes to health care. I'd like to gain experience in those areas and eventually take that back to Thailand.