Research and Equity in Global Public Health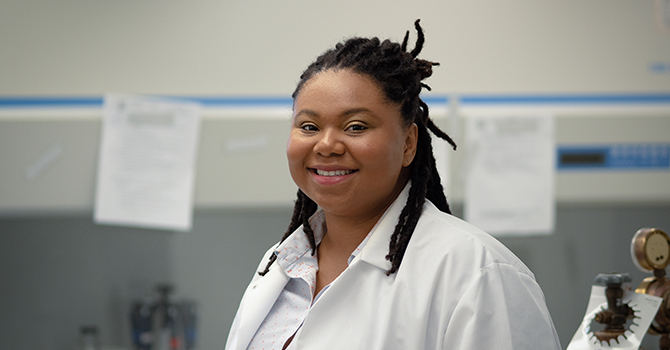 Chanese Forté
PhD Candidate, Environmental Health Sciences
Having the Centers for Disease Control and Prevention (CDC) in Chanese Forté's backyard, she always knew that public health was an option. "Growing up in the Atlanta area with the CDC so close allowed me to have an idea of what epidemiology was." Although she was already interested in cancer research and sustainability issues, it was a class that she took while completing her Master's degree at the University of Georgia that introduced her to environmental health sciences. The professor, Dr. Luke Naeher, conducted research about cookstoves and women's health, but his passion for the topic left an impact on her.
"When I started my undergraduate degree I was interested in cancer but I didn't know what that entailed, so during my Master's program I looked at colorectal cancer. I took an introductory class on environmental health sciences and the professor was so personable that I became interested in chemical exposures from the environment and cancer. I also had a cancer scare at the time, so that got it on my mind and I started researching it epidemiologically as well."
After graduating with her Master's degree, Chanese decided to come to Michigan Public Health so that she could continue her work under the guidance of Justin Colacino, John G. Searle assistant professor of Environmental Health Sciences. For her, there was no question that she would attend the University of Michigan. "Why would I go anywhere else? Justin's research perfectly aligned with my interest and his passion and commitment to his students and academic excellence is refreshing." Now coming into the third year of her PhD program, she has moved on from colorectal cancer to breast cancer and worker health while continuing to research the effects of environmental toxins, such as commercial pesticides, on the development of cancer. "When I started here I got into worker health. Now I can stick everything together – chemical exposure, worker health, and cancer."
If we help the community quantify the issue then they can hopefully use that research to develop interventions to fix the problem.
She is currently working on a research project in Thailand investigating pesticide exposure among farmworkers. The project was originally proposed by a partner of the School of Public Health, Dr. Kowit Nambunmee from Mae Fah Luang University. Workers had approached the local hospital because they believed that they were getting sick from the pesticides that they were spraying. "The hospital referred them to Mae Fah Luang University, and that's when Dr. Kowit brought it to us."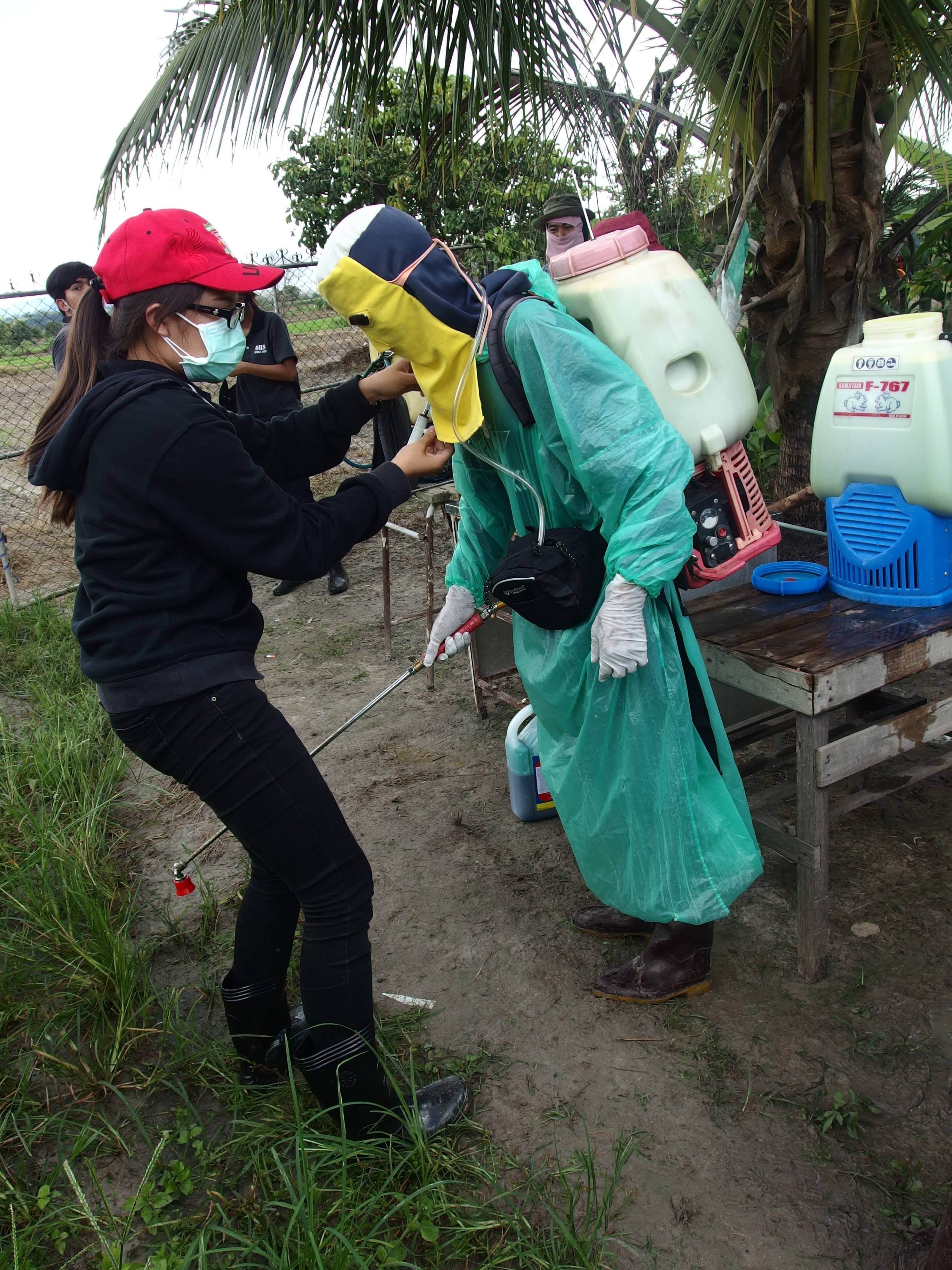 She spent two months collecting data, including observational data, workplace air samples, and surveys, and has been analyzing the results over the summer. "We ended up looking at workers' exposure to five different pesticides so that we can see how the toxins that the workers are exposed to will affect normal and cancerous human cells. If we help the community quantify the issue then they can hopefully use that research to develop interventions to fix the problem."
Outside of her research, Chanese has a passion for equity. She served as a board member on the Rackham Student Government and is dedicated to advocating for equitable research practices. Something that she'd like to make more people aware of are programs like the Research Fairness Initiative.
Sponsored by the Council on Health Research for Development, a global nonprofit championing sustainable health research in low- and middle-income countries, the RFI provides guidelines for establishing equitable partnerships between research institutions from low- and middle-income countries and governmental, nonprofit, commercial, and academic research organizations from high-income countries. "The RFI has been influential in looking at research equity and offering guidance on how to create a contract that's fair and equal between countries. If you are going abroad for any kind of research, it should start with ensuring equitable research standards."
After graduating with her PhD, Chanese hopes to continue her global public health work. Although unsure of whether her path will lead her to academia or entrepreneurship, she hopes to complete a post-doc to continue her work investigating the role of pesticides as it relates to cancer.