Promoting Health and Building Connection through Food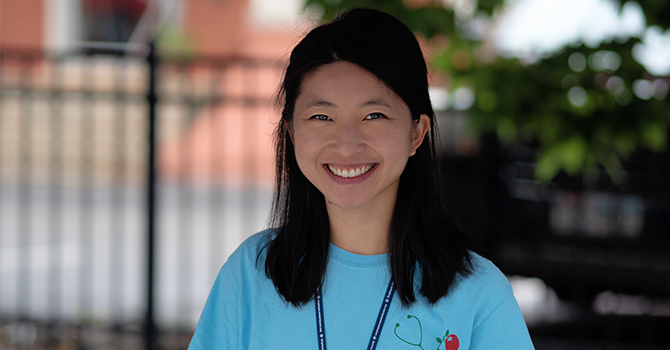 Lauryn Lin
Master's Student in Health Behavior and Health Education
A student in Health Behavior and Health Education, Lauryn Lin was a perfect fit for her internship this summer at the Washtenaw County Health Department. Food education and access are important aspects of her public health passion, so she felt right at home helping to support Prescription for Health.
Prescription for Health is a program designed to connect patients of area clinics with local farmers markets, to help improve their access to fruits and vegetables. Lauryn wore many hats during her internship, and got a firsthand education in on-the-ground program support.
Food is really powerful and we all have a need for food. It can be used to heal people physically but also to build connections between individuals and communities.