Never Stop Learning: Physician's Pursuit to Always Be Better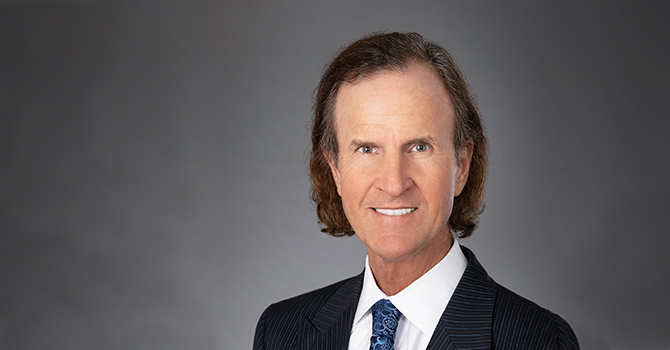 Mark Anderson, MD
Master's Student, Online Population and Health Sciences Degree Program
"If you want to stay pertinent, you're going to have to evolve professionally." That's the motto of family physician Mark Anderson.
Anderson has been practicing medicine for almost 30 years, and he believes there is always something more to learn, always something you can be doing to better serve patients. That's why the seasoned practitioner chose to join the first cohort of the online MPH program in Population and Health Sciences.
Over the past three decades, Anderson built a comprehensive and successful primary care practice serving people in the Dallas-Forth Worth area. He's also an author and hosts a weekly podcast on health and anti-aging related issues. He attributes his success to being open to the rapid changes in the health field: "It's a whole new world out there. If doctors aren't keeping up with it, they're going to turn into dinosaurs really fast. Being proactive—that's what's going to enable us to take better care of patients."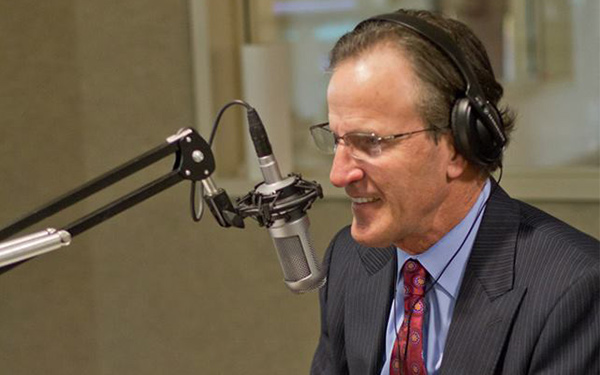 ---
Mark in the studio, recording for the Stay Young podcast. | Photo courtesy of Mark Anderson
---
As a physician, Anderson recognizes the value of gaining skills in population health. "Population health is where the future is going. Coming from a primary care standpoint, we're already seeing the importance of working at a population level. At my practice, we're getting ready for the next 20 years of health advancements by trying to integrate new lessons that apply to population-based medicine."
"As I move forward in the program, I can think about 'How can I learn to use those tools? and how can I implement them right now today, and make a difference?'" After just one semester of coursework, Anderson is already integrating learnings into real change for patients in his practice. Reflecting on his Social Determinants of Health course, he has become more attuned to discussing health disparities: "Even something like looking at transportation modes for patients—there are medical record codes for 'patient has transportation issues' or 'patient has financial issues'—so now we're going to change our protocol at the practice to incorporate these codes into office visits so we can get these types of things—these barriers to health—covered for them eventually."
Anderson is already fine-tuning a project he started during a fall-term nutrition course so he can implement it with current patients. "The project is on using fasting diets or time-limited feedings for diabetic management, and now we can see how that works for our patients."
Anderson was hoping these would be the outcomes from his MPH program and was ready to put in the work for it from the beginning. "I knew I couldn't be in the classroom given my practice—it just wouldn't work. I was accepted by a few other programs, but studying population health was my number one pick. The University of Michigan offered that, and it wasn't just an 'executive' degree—it's a real degree and I'm really learning and gaining from it."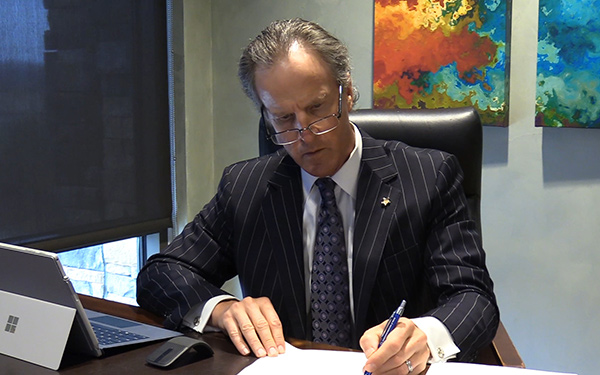 ---
Anderson at work at his practice. | Photo courtesy of Mark Anderson
---
Returning to earn a master's in public health has been an adjustment for this longtime professional, "My grown kids have teased me, 'Oh Dad, they're going to use proctor U and all of these other things and I didn't know what the heck they were at first." He was in Tel Aviv for his son's wedding during the first week of class when assignments began arriving.
Anderson says his family has been supportive of his new educational endeavors, particularly his wife—a Michigan Law alum—who had already indoctrinated him into being a faithful Wolverine. Anderson insists "it hasn't been too difficult to find those extra hours in my day—which were just being used for other things—to do classwork."
Anderson has been amazed by the abilities of his peers, most of whom are earlier in their careers and are juggling more of life's obstacles. "You do get an appreciation for some of the other students. We've got people serving in the military. One is overseas in Africa doing mission work, there are several medical students, and one had a baby in the middle of the term. I'm just so impressed with what my classmates are doing on so many different levels. It is encouraging."
Returning to school for an MPH program has been enjoyable for Anderson also because of the faculty. "I've been impressed with every faculty member I've had. This was new to them too—how to produce the courses and be on camera. You can tell they went into it with an open mind. It had to be a challenge to fit a semester-long course into six weeks and keep it digestible. They've done a fantastic job of that."
Just as the faculty have challenged themselves to teach in new ways, Anderson is challenging himself to continue learning. The advice he gives to young doctors reflects that: "I would challenge anybody with the question, 'What did you read last night?' I don't care if you read the sports page, but you need to be reading and learning. Let's get new information, digest it, and stimulate the thought process. Then think of how to incorporate new ideas into what you're doing. I think everyone should be doing that at any age, whether it's later in careers or early on."