Shaping Public Health Policy with Arab Communities in Israel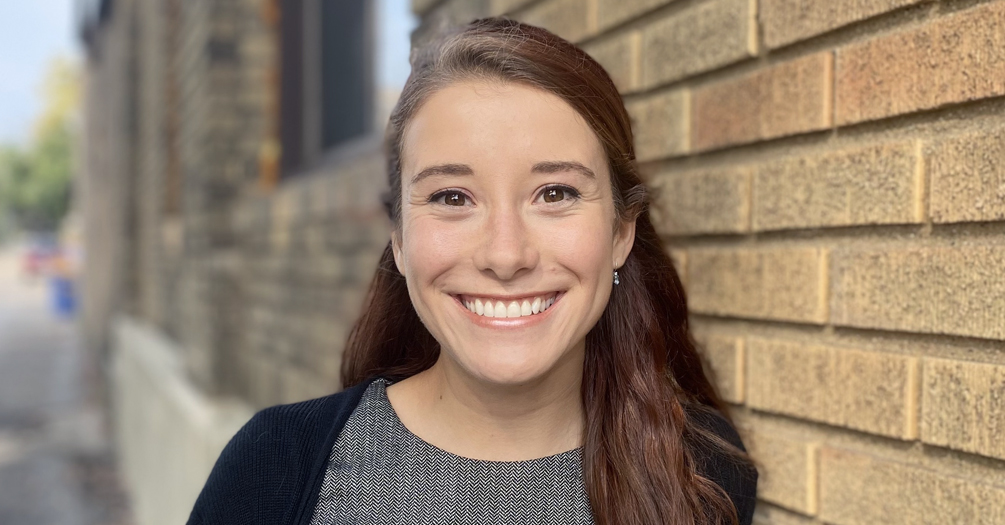 Payton Watt
Master's Student in Epidemiology and Health Management and Policy, Gelman Global Scholar, Fedor and Mechthild Medzihradsky Global Intern, Udow-Phillips Scholar in Public Health
As an undergraduate at Michigan, Payton Watt volunteered with people experiencing homelessness. "I asked what their biggest needs were," she recalls, "and they said: health care access and treatment."
Watt often helped connect these folks to an organization that could help them apply for Medicaid and worked to bring professionals into neighborhoods where their services were needed most.
Then, at the Gerald R. Ford School of Public Policy, she researched homelessness and epidemiology. "I became interested in how health and social policies do or don't impact individuals' daily lives," she says. "My passion was sparked!"
Now, as a master's student at the School of Public Health, Watt's interests include that intersection of policy and epidemiology, as well as applied health management, health equity, social determinants of health, food insecurity, and how homelessness contributes to chronic disease and management of care.
Watt's interests met up with those of the school's Gelman Global Scholars program, which supports student internships and research, with an emphasis on work in Israel. For summer 2020, Watt partnered—virtually—with the Galilee Society, a bipartisan Israeli organization based just east of Haifa that focuses on health outcomes, socioeconomic status, and other environmental factors that could affect health.
I learned how to apply epidemiological methods and how findings can influence policy. I am excited to see where the project goes from here.
Watt's project with the Society focused on diet, physical activity, and chronic disease risk among Palestinians, Druze, and Bedouins. She examined differences in these areas based on sex, parental education, and location. "The Galilee Society really wanted to support my interests," she says. "I am also drawn to them because they strive to make their research known widely, so everyone can help reduce inequities.
"It was incredibly interesting to dive in and find new information," says Watt, "and without the Gelman funding, I could not have given so much time to the project."
Watt had a Michigan faculty mentor, Dr. Joseph Eisenberg, and an online mentor, Dr. Mohammad Khatib, from Galilee.
She began by developing her own sense of the local populations' health scenarios, then went on to edit the project's survey to be more inclusive and better capture details of diet and physical activity. She determined regressions and models to run, did a literature review (which revealed that most previous research had compared Palestinians and Jews, not sub-groups of Palestinians), and prepared a manuscript. "I learned how to apply epidemiological methods and how findings can influence policy," Watt says. "I am excited to see where the project goes from here."
The pandemic that kept Watt in Ann Arbor has revealed cracks and flaws in the US health care system here, and this is where Watt will focus next. "I am interested in how lower income populations can get the care they need," she explains. This summer, she will have an administrative internship at a hospital in the University of Colorado health system, focusing on how hospitals can better serve communities and decrease health disparities.
"Often those with low incomes or experiencing homelessness are not listened to," Watt says. "Researchers are not asking to hear their stories. My undergrad volunteering exposed me to how flawed all these systems are. Some people are in unfortunate circumstances, but I believe that everyone deserves the right to health care and access to basic needs."
---